If ever there was an artist who doesn't need an introduction, it has to be the man known to music lovers the world over simply as El Maestro. Throughout his rise to become both a foundation and a founding father of the underground house scene, the name Hernan Cattaneo has become synonymous with dedication, passion and an unwavering commitment to championing a unique quality of music that is hard to define, but instantly recognizable as his signature sound.
His effortless ability to clock up more than 30 years of DJing, 11 albums, 30 singles and 50 remixes is the legacy of a uniquely powerful personal touch, which ensured that Hernan stood out from the start.
Our team got a chance to talk with great Hernan Cattaneo.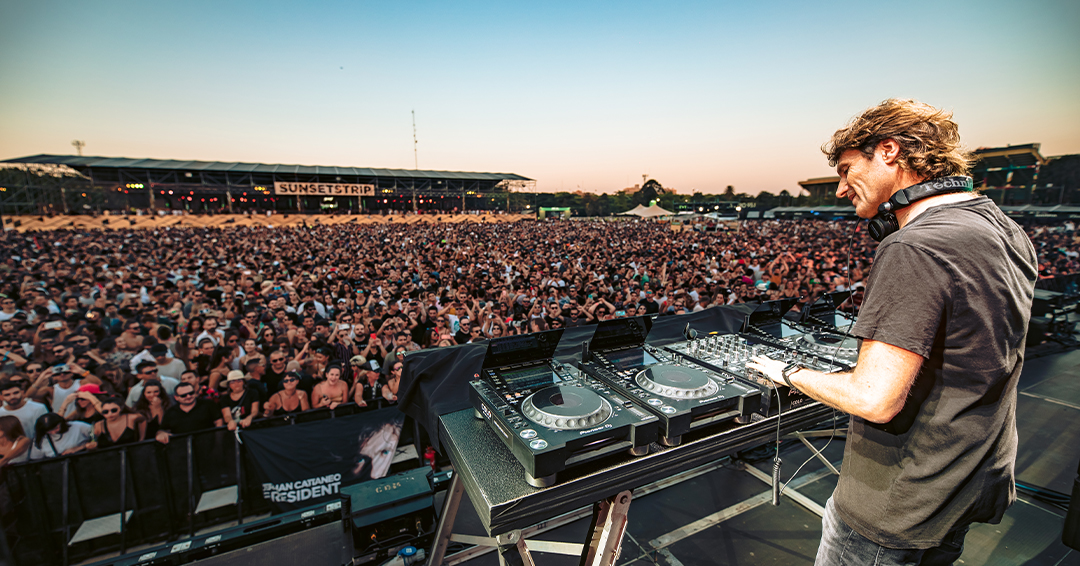 Hi Hernan. We are very honored to have you here on Progresivna Suza website. Thank you for taking the time to talk with us.
Thanks for the interview guys – happy to be around and answer your questions.
We would like to take a brief look on the beginning of your career. Many already know that you started on a local radio station. How did you get interested in working there and how long did it take?
Sorry, but that's not correct. I worked on radio yes, but I was already a DJ 10 years before that. I started playing little parties in my house for my sisters and our friends, then became the DJ of a local club in my town and later in many clubs in Buenos Aires until the late nineties when i started my international career.
From that time, technology has advanced a lot, so what do you think how it changed club culture? Do you miss anything from that period?
I always try to embrace the advances in technology as I see them as great spreaders for electronic music to a wider spectrum of people all over the world. Of course we all love the vinyl days and all the things around it, but I can't deny that for example, for the progressive way of playing music I like, the new CDJs are unbeatable and they allow me to do many many great things I could haver never done with vinyl, and also, all the digital world allow producers to make music on a Thursday and those tracks being played buy many DJs worldwide that same weekend – in the vinyl days that would have taken months.
Technology gave a chance to make first steps in making music to many more people – without having to buy expensive equipment at the beginning which is a cool thing too.
I miss some things, but I always look forward to the future.
You are on the electronic scene for quite some time, describe to us how the era of your generation (parties, organizations, clubs) looked like, and can you make a comparison with today's scene? Do you think that today's scene is a bit overcrowded with DJs?
Some things are the same , like people going out to have a good time, enjoy music and disconnect. For most people loosing yourself to the music is the main idea to go to a club and that didn't change. People are different and like all the social medias, telephones, and cameras at clubs. Before it was a bit more spontaneous, and that was quite magical too.
Yes there are way more DJ now than before for sure – but not necessarily it's a bad thing. We all can have more options to choose and decide which ones we like and enjoy at the weekend.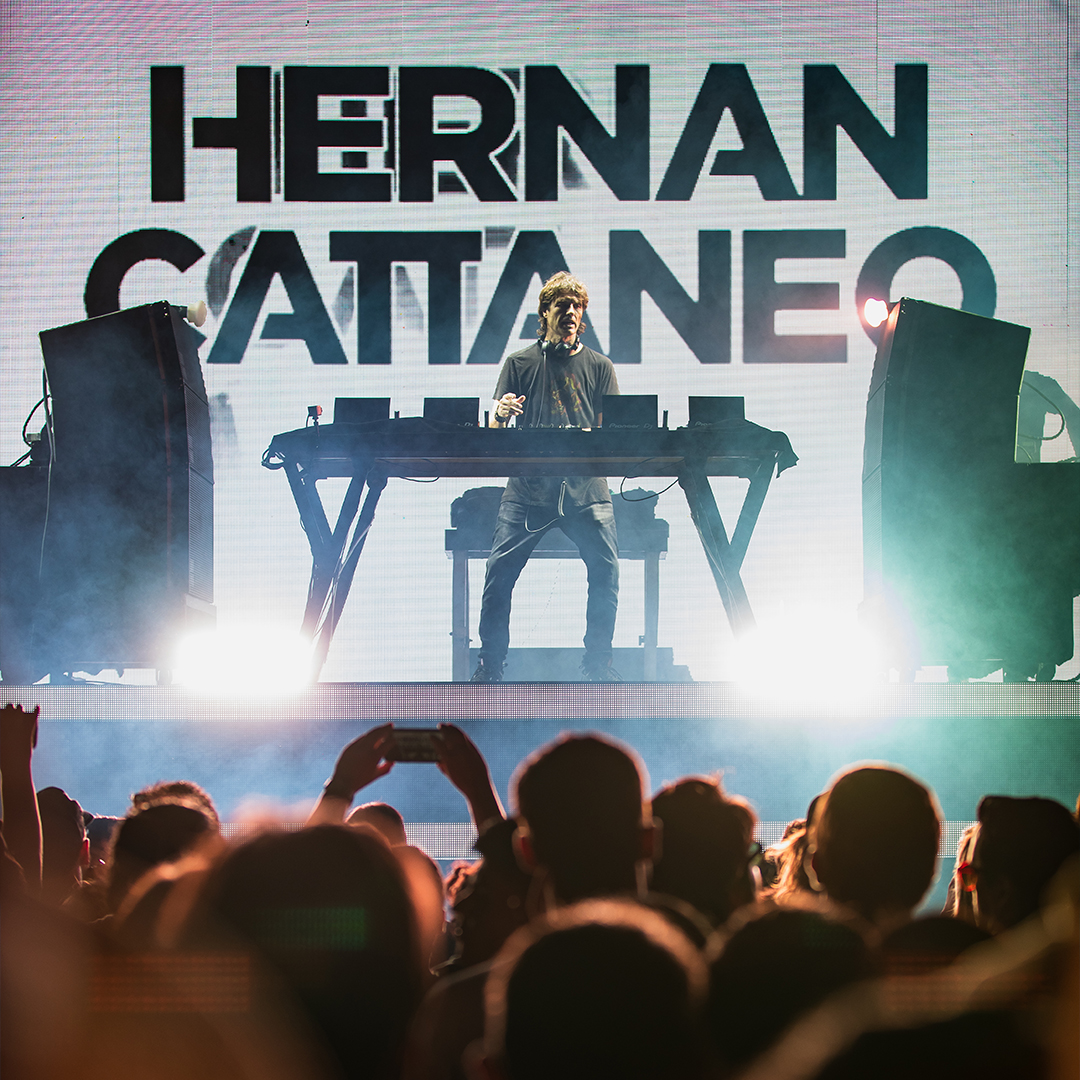 Is it difficult for new DJs and producers to make their mark with the current level of music saturation, what do you think about that?
As I've said , I think is good that anyone can enter the scene – its more democratic. At the same time of course it makes it more difficult to get success with so many DJs and producers doing the same thing – its really important to avoid trends. Don't try to copy someone else sound. Be inspired yes, but be your own self.
I always think that only the ones with a great music personality are the ones that will have a long term presence in the industry. Identity is fundamental.
You have been doing your Resident radio show since 2001 and first one was called "Live from London" then changed to Resident. It's like a showcase of new music every week from producers around the world and mostly new talents. Talking about Serbian electronic scene, what is the latest Serbian produced tracks that entered your playlist, what do you think of that production?
Yes, radio is really important for me. It keeps me in touch with music lovers all over the world every week and also I can support and push some of the tons of tracks I got sent by new producers all the time. It's the same with Sudbeat – its like an extension of your music personality and a place to push new talent all the time. Serbia have really good producers and many of them feature on Resident or my DJ sets.

Let's talk a little bit about your symphonic electronic music show "Connected" in Teatro Colon from 2018, which was really a big success in Argentina. How difficult was to choose and rearrange all the songs for the orchestra? Do you plan to do more shows like that, maybe in other countries also?
That show was intended to open electronic music to a wider audience in Argentina so i put together a tracklist that could work for young generations and also older people. We spend a lot of months working with my partners Oliverio & Baunder + the director Gerardo Gardelin rearranging and preparing the songs to be played by electronic musicians and a 50 peace orchestra. It was fantastic and definitely one of the highlights of my career. We may do more in the future yes, and also have coming soon an electronic live show as well with Soundexile and some guests.
This year a documentary "Connected" was published on Netflix, so refreshing memories from that concert, which was 3 years ago, do you think it had an impact on the non-club music crowd that previously had prejudices about electronic music? Right after this concert, you've been named in Argentina as an outstanding contributor of the culture in Buenos Aires.
Yes it did. By 2017 our music had a really bad reputation in Argentina , the media was always writing bad things about clubs and festivals and generally about the electronic music world.
I wanted to prove them wrong and thought about taking our stuff to a highly respected place like Teatro Colon, one of the best opera houses in the world. I was sure that I could show that there was nothing wrong with the music and that everybody would like the stuff played at such a place and with a symphonic orchestra. We sold out 4 shows in a row and also did an open air one for 40000 people a week later.
In 2019 you made a fantastic 24 hour marathon b2b with Guy J. Those who were there were really lucky. How did you prepare for that and can we maybe expect that marathon somewhere else in the future?
Yes, we did four times, first I think it was like 20 hours and then added one hour more each year or so. Stereo Montreal is (in my opinion) the best nightclub in the world and the perfect place to make such a set. About preparation: Its the same with Nick Warren or any other b2b – We never ever talk about music before the show, never. I would say the preparation is definitely more physical than musical. We DJ's play shows all over the world every week, so we are always musically prepared. But standing and playing 24 hours its a tuff one for the body. We bring along Dr Kaz, a dear friend, a burner, a promoter and also physiotherapist, and he is the key on the way we spend all those hours focused and fit. He stretched us every 3 hours and give us great natural stuff to eat and drink along the way.
Last year, when we were in lockdown, going through pandemic days, without traveling or big parties, you made your first live stream on April 4th, where you had drawn approximately 35k followers to watch it. People from all over the world were there, united, listening to your music and dancing at their home… Are you happy with how it all went?
Of course I'm supper happy and grateful for such high support. I remember well that day – It was at the beginning of the pandemic and no one knew exactly what was going to happen. We were all sad and anxious and it was a good moment to show support to the fans that give me so much love all year round in normal times around the globe.
It went really well so then we decided to do a few more but with extra visual elements so we went to the Airport in BA and then did the eclipse in Bariloche the south of Argentina.
Something that your fans have secretly wished to happen one day, is certainly the memoir of Hernan Cattaneo and this year it happened. Published in May, "El sueno del DJ" a book in which you talk about how your passion for music began and how you progressed so much in a profession, a lot of facts and stories from your life…So going through many situations, what is it for you personally, a highlight of your career?
Can't say just one, let's make it to three ok? Probably the first time I saw a real DJ because that inspired me and pictured me into my future life. Then meeting Paul Oakenfold and touring with him, opened all international doors for me. Finally but not less important, meeting my wife and then starting our family.
Your b2b with Nick Warren in Barutana has become a tradition and this year you will perform without him. Can you tell us about your experience performing in Serbia, what do you think about our clubbing scene and crowd, compared to Argentina, for instance? Did you maybe tried some of our national dishes and what did you like the most?
I love working with Pookie and the Barutana crew and love playing with Nick. Everybody knows he is a dear friend and we do gigs together all over the world. However and due to Covid, our agendas are not so well organized as before and we both had previous commitments, so we couldn't be there at the same date as usual. However, I always try to see thing in a positive way. This year you guys have two shows instead of one. First with Nick and then another with me & Graziano. 🙂
The Serbian scene is amazing and no doubt between the most enthusiastic from all over the world. There are a lot of common denominators between shows in Argentina and Serbia and are all about the people, the anticipation, the excitement and their knowledge of DJ's and music. The sunrise in Barutana playing for you guys is always one of the best moments every year.
As for food, I absolutely love fish and Pookie delivers the best dinners every single time. 🙂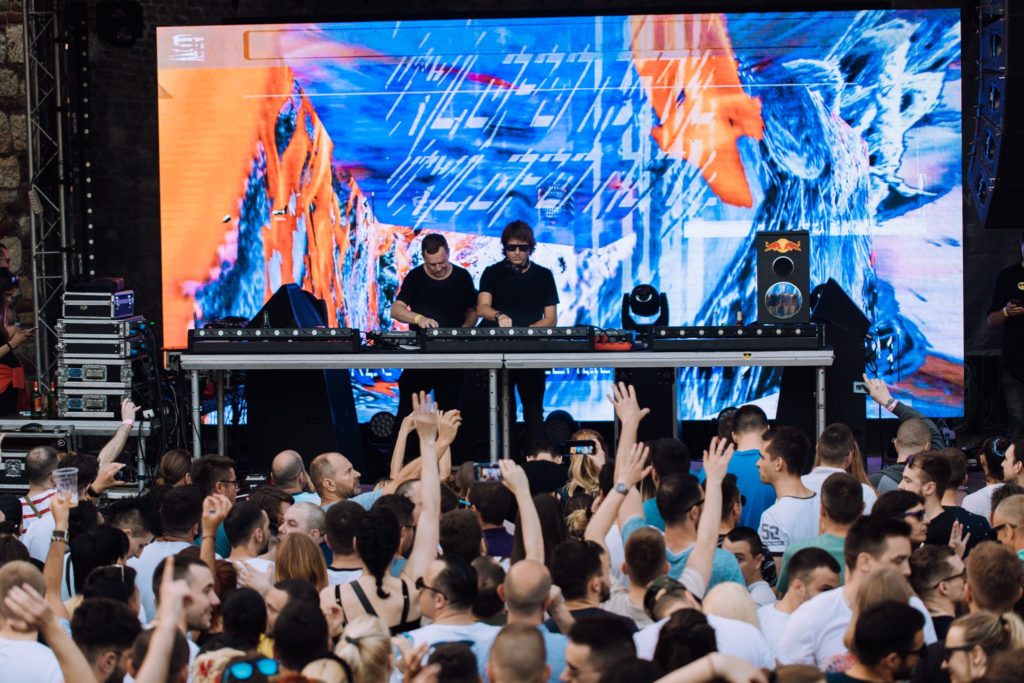 You dedicated your part of time to social work also, you're Ambassador of Alegría Intensiva, an organization dedicated to sharing laughs in different hosipitals in your native country. Could you tell us a little bit more about that, how did it all started and how long have you been part of it?
I've been friends with them for many years and about 4 years ago we decided to start working together and establish a relationship where i could give global visibility to the great work they doing in the hospitals. We DJs have hundred of thousands of followers and so many of them are happy to help and collaborate with such a great cause like the one Alegria Intensiva do.
Every penny counts and the support we got so far has been incredible. You can support at www.alegriaintensiva.org.ar
We can easily create a long list of compliments about your career, talent, influence, as one of the most relevant figures in the worldwide electronic music scene and yet you didn't slow down much…When the day comes for that, how would El Maestro career end look like?
Thank you, I hope I deserve half of that. I don't think I will ever stop playing really. But for sure one day will start slowly travelling and playing less. The schedule of a global DJ is highly demanding and maybe at some point I will have enough of so many planes every year. I guess I will always do smaller events playing music for fun surrounded by friends and will do a radio show as well – so maybe less shows but never less music.
You can't leave music right?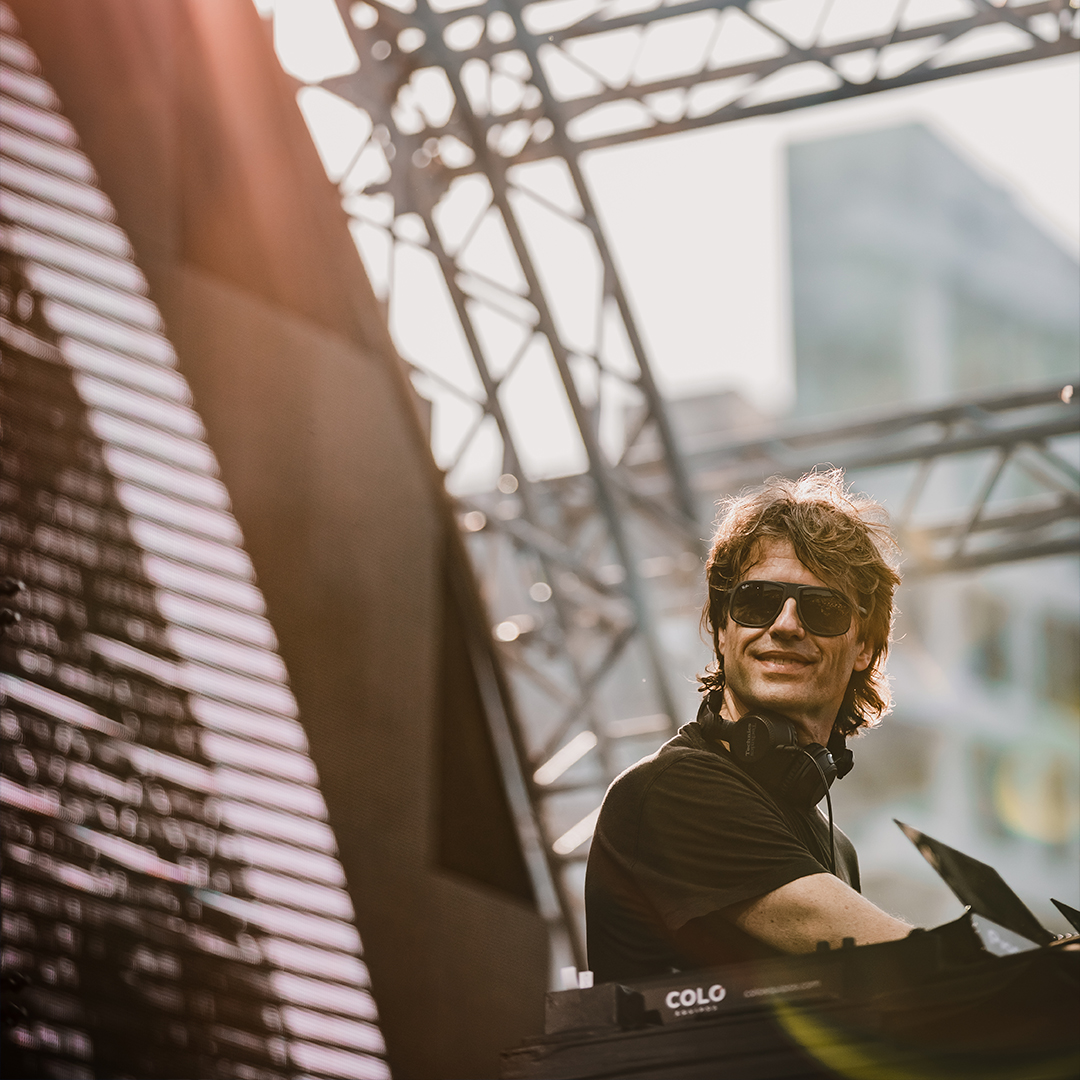 Here we are, reached the end of this conversation, so to round out this story: Thirty years of career, three thousand planes, three hundred cities, thirty records, millions of people dance with your mixes around the world, Sudbeat label, highly respected Resident series, sold-out shows around the world, concert "Connected" at Buenos Aires Teatro Colon and documentary about it on Netflix, book "El sueno del DJ", and so on. Can you share a message to young DJs and producers, what's the recipe for a successful career, could you give them some advice, based on your personal experience?
Thanks again for the nice words. In my book I wrote about the necessary elements for a long term career: Some talent, endless amounts of hard work, some luck and being well surrounded. Of those, you may have more of one or the other, but they are all crucial.
I never thought of myself as super talented, but I worked super super hard to stretch the small talent I had. Others are genius that do all so well that without preparation they always rock. Not me 🙂 Then luck is always part , even if it's only to have the opportunity to show how good you are, many never do. 
And finally is vital to have good people on your side – people that loves you and not the DJ business. Family is ideal, but also could be your friends, an agent or manager. Avicci´s documentary shows perfectly well what to do and (most important) what not do. We all can learn from his tragic story.
Once again, big thanks for your time Hernan, take care and see you in September in Serbia.
Let me thank here to all the Serbian crowds that been supporting me over the years since my first time there in the early 2000´s until today. Really looking forward to Barutana, definitely one of the best shows every year.