Ewan Rill is a DJ and producer with more than thousand tracks released on over 100 labels worldwide. One of the leading progressive house and progressive techno artist. Acted on the same stage with dozens of world-class DJs.
His music supported of such veterans of music industry as Nick Warren, Hernan Cattaneo, Guy J, Cid Inc, Dave Seaman, Nick Muir, Max Graham, Jody Wisternoff, Above & Beyond, Matt Darey, Darin Epsilon, Paul Van Dyk, Armin van Buuren, Markus Schulz and many others.
Recently, one of his tracks featured on the compilation album Nick Warren presents: The Soundgarden, released by Balance Music.
Hi Ewan, thanks for taking the time to speak with Progresivna Suza. How has 2021 been for you and where are you right now?
Hi, thanks for the invitation, pleasure to give an interview.
2021 was different, with lots of small-time traveling across the country. Nothing special but I had my own journeys that brought me joy and helped me recover.
Let's start from your first DJ gig in a club. Where were your first performances and who have you played alongside – can you recall any memorable moments?
First steps were too far in the past. I was playing in different small places that were organized in schools or youth activity centers, it was more like local evening-parties mostly. It started in 1997, then I became a part of my favorite school party that happened every weekend for more than 6-7 years. I became a resident of this little event that usually took place from 20:00 till the 23:00, every Friday and Saturday, in the hall of the school. We had professional sound system, cdjs, sometimes turntables, every weekend it was about 100 people. It was like really fun times.
How has the clubbing scene in Russia changed over the years and how often do you get to play in your hometown?
I was born in Siberia, and we had some periods where it worked just like worldwide, maybe with some shifting in time though. Since 2002 we've had some events happening in a ruined old factory, or in some clubs, social places, cinemas even in airport terminal. I was a resident in many places and "clubs". Later there was a club called "Mix", where we brought some artists like Barry Gilbey with Mara, Chris Scott, David Moreno, Dino Ramirez.
And then a very big club was founded, it was called "Moscow". There were maybe 5 years of hard work and I was playing with many top class DJs, some names like Ferry Corsten, Rank 1, Dash Berlin, Jochen Miller, Sander Van Doorn, Daniel Kandi, Ruben De Ronde, Jerome Isma-Ae, Kyau & Albert, Giuseppe Ottaviani, Sean Tyas, Sied Van Riel. There was a lot of trance-oriented gigs, the club owner was a fan of Amnesia club in Ibiza. Usually I had the full weekend, sometimes it was Tuesday till Sunday. Sometimes I was playing in more than 15 cities, some of the cities in 2-15 hours away by bus. So, it was a busy time.
When did you first start making music and what was your first studio like?
I've started in the late 90's where we were all trying different programs such as Acid, Sound Forge, Fruity Loops, Cubase, Reason. First it was some kind of practice, because I didn't have any proper sound at my home studio. Later in 2005, I got a Genelec sound system for my home studio and the work has started. I decided to build a small band with my friend Antonio Efferos, we made a project called "Deep Dusk", and released some groovy tech and deep in Spain and Italy. In 2009 I decided to make my own contribution in the Progressive House style. From the early 2000 Progressive was the main style of music for me.
How long did it take you to find your own sound as a producer?
I think I'm still in search of myself. Of course, I have my own sound and its very remarkable, but I don't want to stop on this sound for too long. Maybe 2-3 more years of completely full release-statements would make me a better-known producer with my own vision.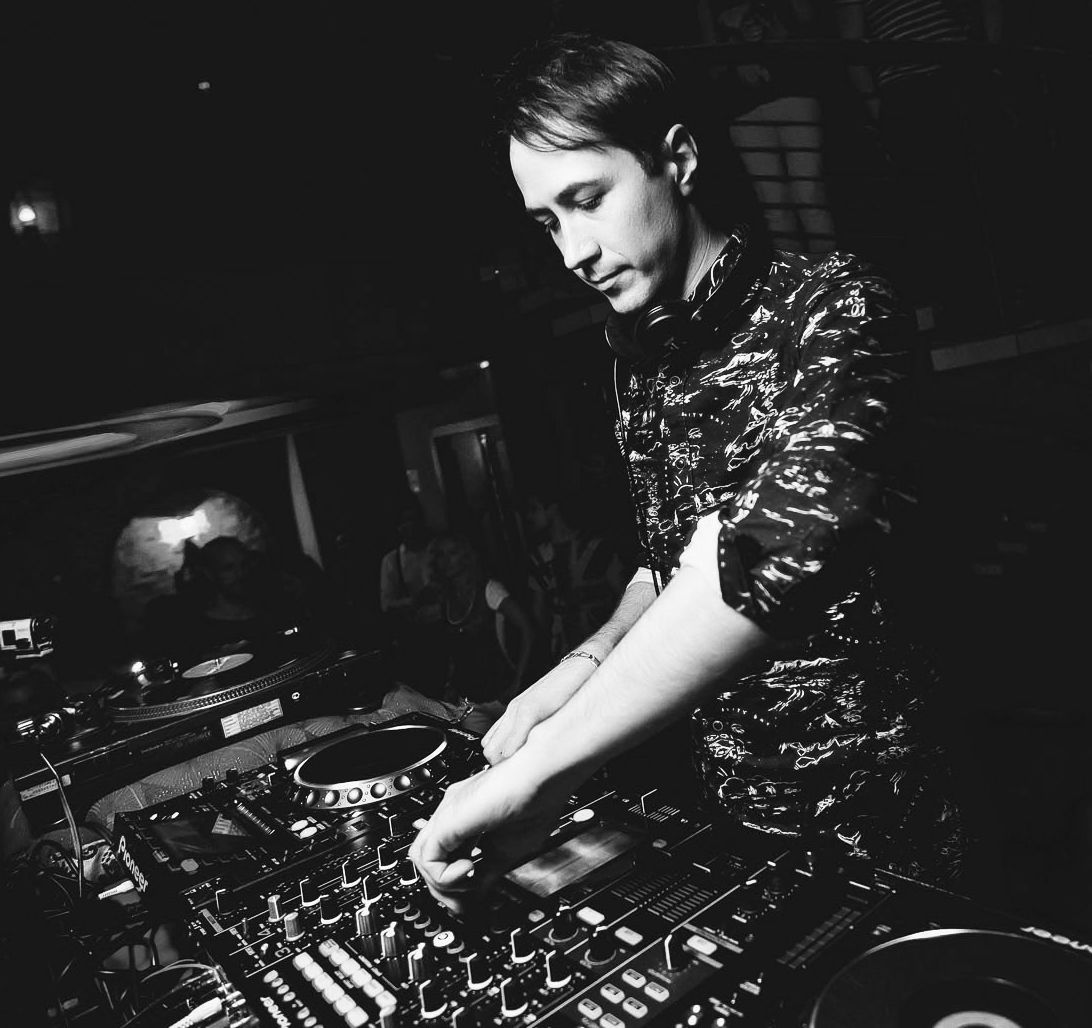 You have more than a thousand tracks released, it's really a big success. After so many releases, how do you see your sound has evolved through the years?
I have maybe more like 1800 at the moment and I think it's some kind of a new era of activity because it's really impossible to understand. Even for me, I just have some quick skills and Ableton Live has really given me all things to make it fast but not to lose in quality. About evolving, I think a new kind of producers is like an application always receiving some kind of new patches.
What kind of kicks are popular at the moment, who made some unbelievable sounds, how it's happened in this genre, what next genre is coming in very soon? The main thing that I'm always trying to keep in my mind, is that my music should not be too trancey, too hard, it should have some effects or ideas that surprise the listener, and sometimes I spend too much energy to make it clearer and reach more quality in sound.
Who are some up and coming Russian artists to look out for?
I like Digital Mess, very cool sounds from him. Sam Scheme and Jiminy Hop are my friends and perspective producers. I like the style of Yonsh, and he is one of my students, as well as The Cobb, really talented guys. And there are hundreds underestimated.
You have more than 20 years of experience playing and producing electronic music. What are the most noticeable changes to the electronic music industry that you've observed over the course of your career?
I think the last few years before the pandemic there were a very good field to rise electronic music in all spheres, especially I liked how Progressive was involved in all kind of genres, and this style has become the main course for many places and events. It brought me the feeling that a new era of great, quality and fresh music will appear. At the moment there is really a lot of good producers that give us unstoppable reason to believe in pure, beautiful and quality music with deepness.
How would you personally rate the potential for expressing yourself with DJing compared to producing? What can be expressed through these two different disciplines?
Of course number 1 for me is DJing because it helps to understand the feelings in music, how people dance, and share energy, and feeling happiness. It's really my number 1 job. I really like to play. About producing, it is closer to your own feelings, usually you are alone, with your thoughts, it's fun to make something special and unique, but you are alone in the process.
Making music helps you to release your thoughts, say your words through the melody, give your opinion and your vision about what's happened. It's really important, and helps you to grow mentally. But DJing for me is shamanic performance with reunion and recovering process for all involved. This is an energy flowing practice, active meditation that brings all people to their more quality believer form.
Walk us through your show "Neos Kosmos". In November last year, you did a fantastic one playing music from vinyl! How did you come up with the name for your show and what is important to you for each episode to include?
About this name, it's a name of the district in Athens, this place was known by the philosophic schools. And my show was made to help build a new world, with in a new reality of the pandemic period. I made this show to spend more time with listeners, to show more music via video content. Sometimes Neos Kosmos is like a therapy session with fresh upcoming releases and small talks.
The main idea of this show is to share fresh music that I prefer to play in clubs, firstly check it with my auditory. Vinyl set was the exclusive session that I prefer to show people once in many years. I'm showing my collection of old school sounding prog and techno, that helps me send my message – that true music is here, and learn from it to make our future more expressive as it was in golden era of progressive in the early 2000's.
What do you love to do in your free time?
Traveling far from the city, or finding some forest or beach. If I stay at home, I prefer playing games, like fighting, sort of like ninjutsu, because I need to rest a lot. Every time I touch the computer I can make a track in 1 hour, but when it becomes too much, I can't manage all it.
And I have a lot teaching process, usually I have 2 groups with more than 50-60 people in it. Every week I have classes and broadcasts, video recordings, sessions and gigs. In order not to lose my mind, I'm trying to play games sometimes to disconnect from music a little.
Do you have any career goals you'd still like to achieve?
One of my most important step was Certification in Ableton Live. I think it was most important for me, now I'm working at the Academy and practice a lot in teaching process to become a Guru. In Production, there is still a lot of things that I want to reach, some of the great labels. To be an artist in many events and festivals, maybe to play once more in Fusion festival in Germany.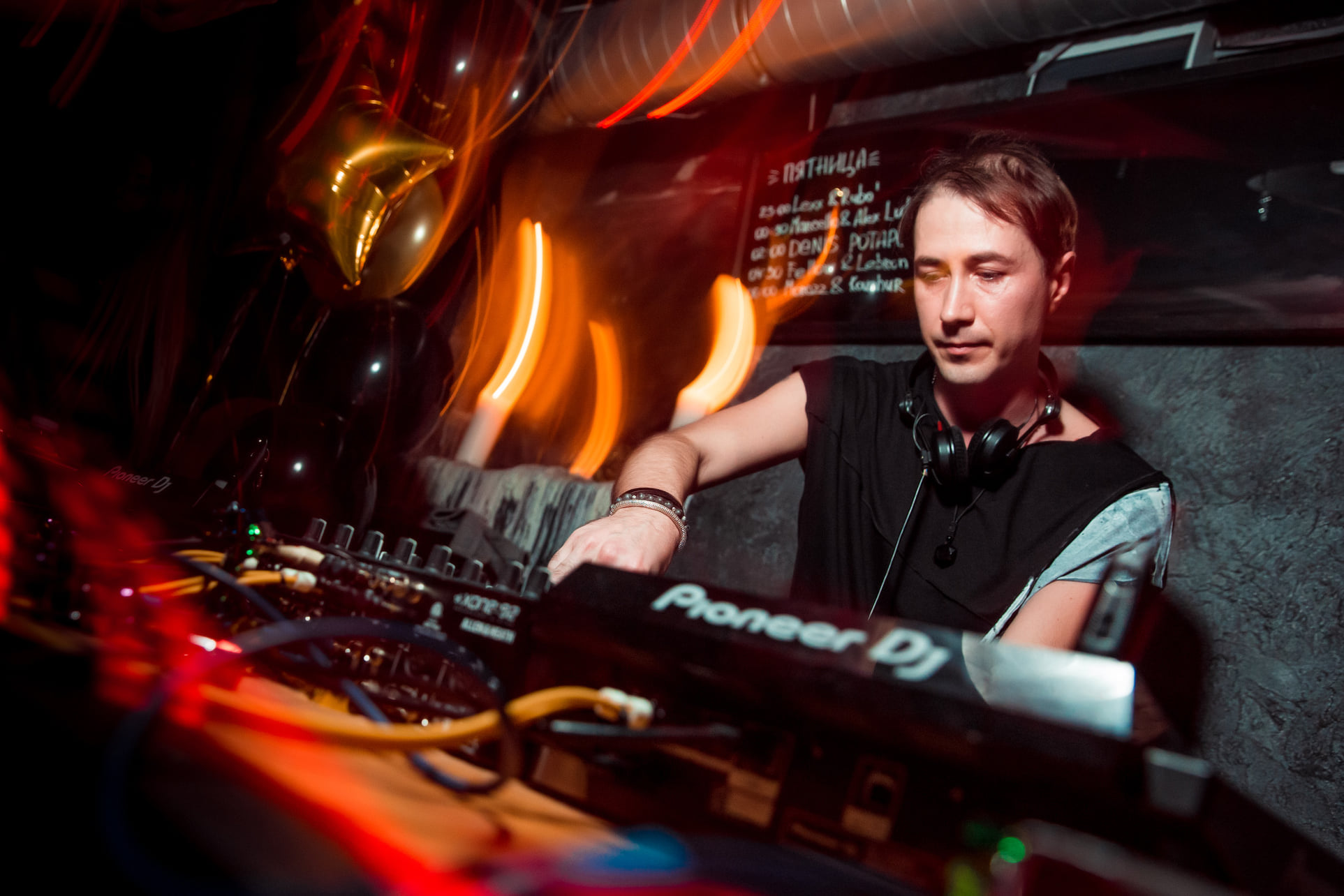 If Ewan Rill was known for one thing, what would you want that to be?
Humanity is the most important thing that I want to bring out with music and with my own self. I want to be known as a good guy with care and tenderness. There is a lack of humanity in the world, we all need this a lot.
Thank you once again on this conversation. We wish you best of luck with all your upcoming projects!
Thank you very much. It was my pleasure, wish you all to be at a good party together and have a lot of fun!