Simos Tagias was born and raised in the city of Serres, located at the North of Greece, getting experienced into House music and rhythms in the mid '90s. His passion growing for music has lead him into performing his very first mixes as a DJ on private and underground parties in first sight.
His love for music expanded while working on his very first studio projects in the early '10s, quickly attracting the interests of labels like Change Audio, Modu & Lynx Rec in '12-'13, till nowadays with a great amount of recent – top notch – releases on labels Particles, Suffused Music, Mistique, System, Dopamine & Movement Recordings, receiving great support from the likes of artists like Hernan Cattaneo, Nick Warren, Cid Inc, Marcelo Vasami, Stas Drive, Silinder and more!
He shared the decks with important artists from around the world including Guy J, Moshic, Luis Junior, Scotty A, Navar, Estroe and many others, on major events and venues in the north such as Movement events @ Block33 (Thessaloniki), as well as Bloque Festival (Kavala), etc.
Nowadays, Simos gets busy working on limited & well-focused studio projects, with many surprising news and projects to be seen & heard in the near future.
Hello Simos, thank you for taking the time to answer on our questions. We're really glad to have you here. How are you?
I'm fine guys, thank you very much for this interview and for having me to your beautiful family.
Let's take a look back on the beginning of your career, for those who maybe don't know, can you talk a little bit about your first introduction to electronic music? When did you decide to become a DJ?
I discovered the world of electronic music at the age of 13, when I bought my first CD, since then I always knew that I wanted to become a DJ. My first steps were when I played music on high school parties and bars in my home town.
Tell us about growing up and living in Greece, how has it affected your musical taste and the music you make?
To live in a country with such a great music heritage, ages now, from the ancient to our days as Greece, affected I think not only me but the whole world, and continues to do it. It's a privilege to listen and be influenced by artists like Vangelis , Yannis, Theodorakis and Chatzidakis, they have changed my music theory and I'm very obliged to them.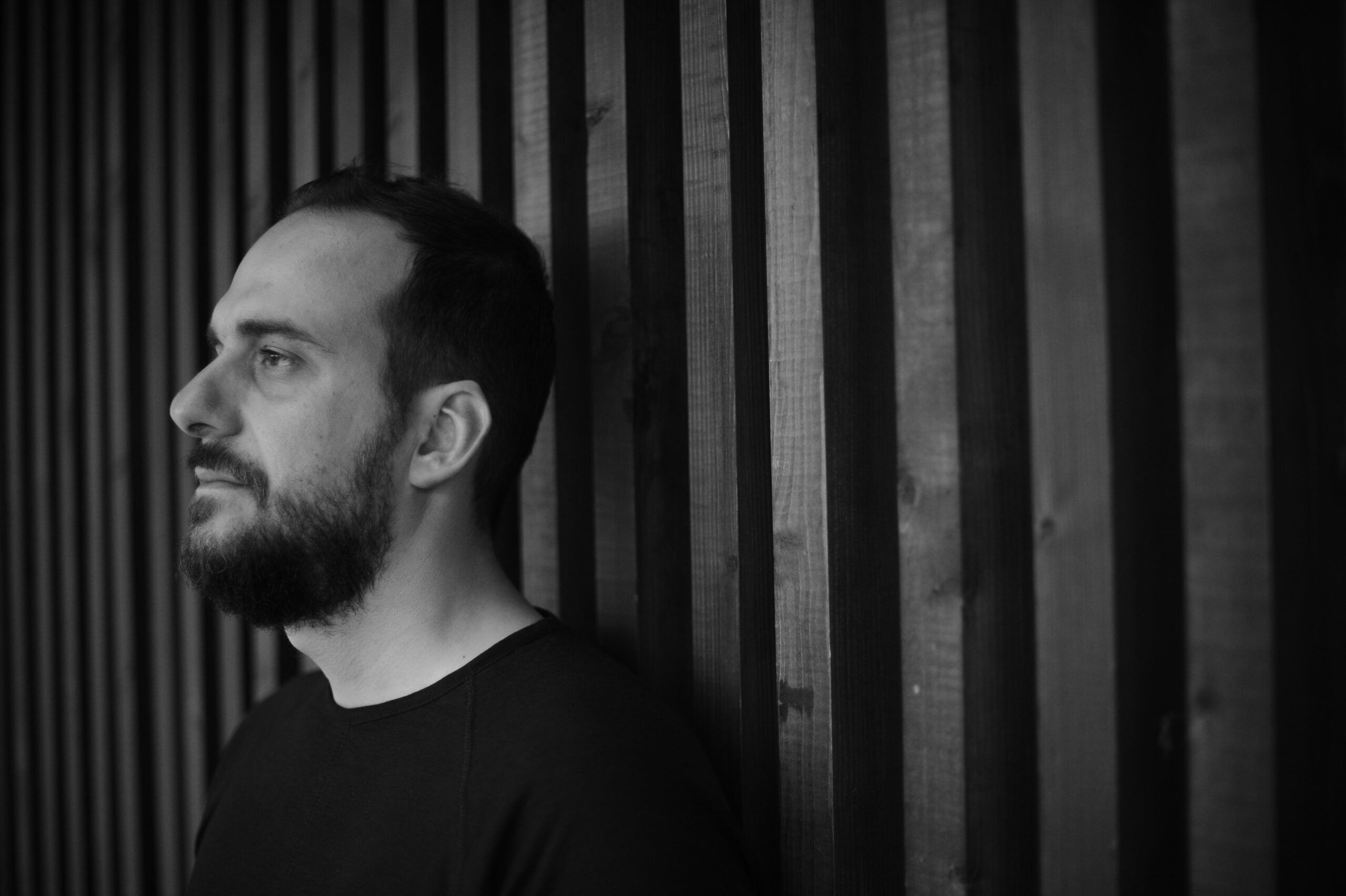 When did you first start producing and did it take you long way to find your own rhythm?
Since my first music production in 2010, I always knew the style I want to follow is progressive, and alongside with improvement and experimentation, I finally found my rhythm 7 years later. Took me awhile but worth it.
Getting a bit more technical, what is your favorite tip or trick that you use in the studio? Is there a basic thing you always do?
I don't think I have any specific tip or trick to share, I just give my attention to mixdown by compressing and equing everything on the track. The final result is all that matters.
Do you enjoy the remix process in a way that is different to working your own productions?
The exchange of thoughts is always helpful in our life's, the same in music. Remixing in a different way than I do it's very enjoyable because I like to experimental on new things in order for improvement and I'm always open on this.
Let's talk about the club scene in Greece, when did electronic music start making its presence there and how has it developed over the years?
The scene in Greece started at early 90's with illegal parties in warehouses, some years later the first clubs opened hosting famous DJs and electronic music became popular to the people. Many Greek DJs and producers helped on that and finally in 2000 everywhere in Greece there were clubs and bars playing only electronic music. Continues nowadays with big festivals and events and many new talented producers are coming in to the surface. I hope it will never stop.
How often do you get to play in your home country?
Unfortunately I don't play , the last 2 years with Covid every event was canceled, but I try to be optimistic waiting like many others in the world to get finally back to normal.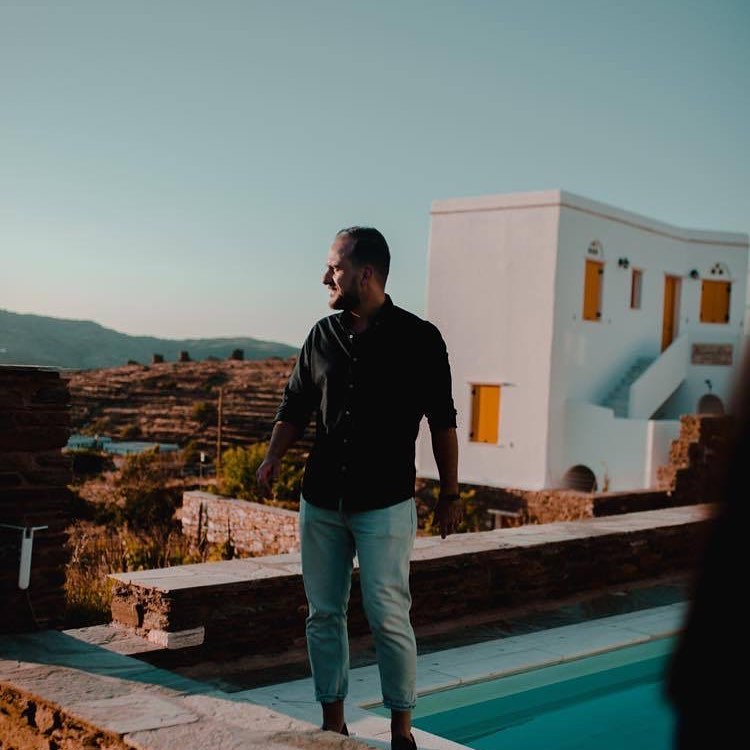 The genres of music are continually evolving. How do you imagine the future of electronic music in general? How do you think progressive house will evolve?
Every one or two years there is a new genre of electronic music, it can be melodic techno or melodic house but not too many people can understand the difference. The future will be like this, new producers, new genres. Progressive house maybe is not in the top right now but I'm sure it will come again customized to new needs and trends, we will do our best.
The internet has enabled artists to find fans in very unusual places – are there any places that surprised you?
Internet has been proved very helpful, mainly to advertise your work, so more and more fans can listen and follow you cause nowadays its so easy to do this. I couldn't imagine that there will be so many fans to our scene from countries like India and Sri Lanka, surprised me in a good way.
What advice would you give to young artist who are just experiencing their first taste of "success" in the scene? How does one maintain a healthy head on their shoulders?
The only advice I can give to them is, to keep patient cause music production has ups and downs. Never feel disappointed in case a good label never reply's and continue to work on your projects in order for improvement. It takes long time but if you love what you do, success will come eventually.
Besides DJing and producing, what do you enjoy doing in your free time?
I like to be close to the nature and treat our olive trees, may sounds weird but that thing inspires me.
Finally, through the rest of 2021, what are some things you are personally and professionally looking forward to?
Personally, I wish we can finally get back to normal, to travel without restrictions and to party again. Professionally, to have strength and inspiration for more good music.