https://soundcloud.com/luciano-scheffer/luciano-scheffer-antares-original_mix-warung-records-va-solitud-2
Luciano Scheffer , DJ and producer, born in Brazil, with style which varies between progressive house and techno, always with hypnotic sounds and deep atmosphere. He has played in several parties and clubs like Cercle Brazil, D.Edge, After Derrete, Dedge Festival, Elleven (SP), River Club (Montenegro/RS) and has already shared stage with Nick Warren, Artbat, Alex Niggeman.
He released tracks on labels like Onedotsixtwo, Visceral, Balkan Connection, Or Two Strangers, Balkan Connection South America, Clubsonica Records, Wizarding Wolf, Strangers Beats, Transensations Records, Stellar Fountain, Electronic Tree, Suffused Music, BC2, Massive Harmony Records, Just Movement, PHW Elements, Droid9, Nube Music Records, Zephyr Music, Consapevole Recordings, 3xA Music, Sever Records, Varona Label.
Supported by Hernan Cattaneo, Nick Warren, Marcelo Vasami, Tony McGuinness (Above&Beyond), DJ Ogawa, Aly & Fila, Airwave, Rubem de Ronde, Fernando Ferreyra, Frangellico, Mariano Melino, Nicolas Petracca, Guhus, Lucas Rossi, Alec Araujo, Fernando Goraieb, Gui Milani and others!
Every month has its podcast "Profile" broadcast by radio Proton and is also one of the idealizers of the Inprogress project!
We would like to start this conversation from the beginning of your career. Can you give us some background of how did you get into the world of electronic music?
Hello my friends from Progresivna Suza, thank you very much for the opportunity to talk about my career!
As a DJ, I've been in this for 10 years and as a producer a little. My first production came out in 2014. My great musical reference is Jean Michel Jarre, I love his style!
What's the first thing you bought for yourself when you started making money as a DJ?
Good question, I remember having a great barbecue with my friends! lol
You are based in Brazil, so can you describe to us how is the music scene there and who stands out in terms of events, artists or other DJs?
Here in Brazil the PH scene was growing rapidly but when the pandemic hit things got bad. Brazilian DJs and ph producers here in Brazil that I admire are Gui Milani, Rigooni, André Moret, Yudi Watanabe, Tonaco, Gorkiz, Kaito Aman…The club that has always supported us is D-EDGE Club. It is one of the most important clubs in the world.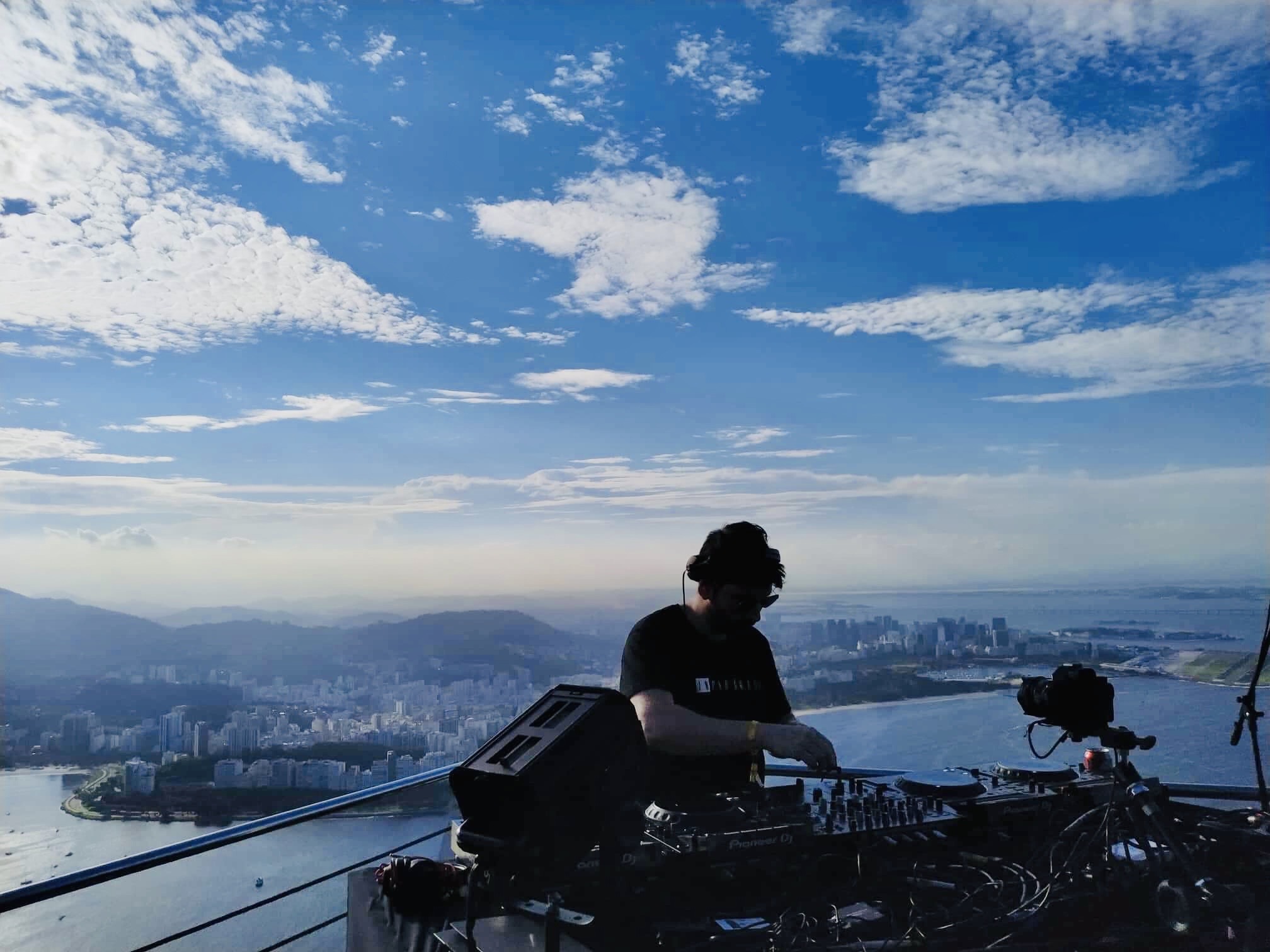 How often do you get to play in your hometown?
Before the pandemic I used to perform almost every weekend.
With so much access to music and DJ sets in the modern-day, do you think this is a challenge for DJs to offer that bit more and push the boundaries further?
Absolutely!  A DJ should always try to evolve their technique and repertoire. We are in a period of great creativity, every day a new talent appears producing good music. We have a responsibility to bring quality music to the people!
How difficult is it today to educate young generations about music? How important is that?
It's very important because this way the scene remains fresh and warm. The DJ's responsability is to show quality, good music that people don't know, music that touches people's souls!
Let's talk a bit about your "Profile" podcast broadcasted by radio Proton every month. What is important to you for each episode to include?
All episodes have my personal taste! "Profile" is my way sharing with the world songs that inspire me, a little bit of myself every month.
Since you are very dedicated to production, where do you find inspiration for new tracks and what do you want to tell people through your releases?
Every song has a story. About the remixes I try to respect the producer's original story and add some personal style. About the originals it depends my mood at the moment. The pandemic was very productive to me and I will be releasing some original tracks.
You have released on many labels such as: Balkan Connection, Clubsonica, Or Two Strangers, Massive Harmony and many others. What was your track that breakthrough the most?
The pandemic allowed me to produce some original songs that will be released soon. Some tracks are happier, some are introspective. But all of this songs are a reflection of this roller coaster of feelings that we live. The track I would like to highlight is "Antares", which was released by the label "Warung Records".
For the technology fans reading, what are your favourite pieces of music equipment and is there anything new that you would like to try?
My default ride for gigs is the Pioneer set. It's the equipment I feel most comfortable with. I want to try the new models from Denon, they seem to have several interesting features among them Dual-layer playback.
Last year, you were part of our live stream "Goodbye 2020 presented by Progresivna Suza". How was that experience for you, online event, meeting with our team? Did you feel that you get stronger connection with the Serbian crowd, which reacted fantastic to your set?
It was an honor and a pleasure to be part of this event! I was very happy with the invitation. I know that the Serbian are passionate about music and I tried to pass this passion to the set, to start a 2021 with a lot of energy!
What does Luciano Scheffer like to do outside of music? Other interests or activities?
During the pandemic I started with a new hobby, I started collecting and playing board games with my wife! I leave 2 suggestions: Lost ruins of Arnak and Barrage. Excellent board games!
Once again thank you for talking to us. Can we finish up by asking you to share any exciting forthcoming plans/activities?
I appreciate this opportunity again, it's a pleasure to talk to Serbian friends. I know it's a very demanding audience and I feel very happy to be able to tell a little about myself!
About next plans, I have my song "Antares" which is already on sale on Beatport. I also have 2 more original songs on Nick Warren's "Hope Recordings" label, but no release date yet.
I wish all friends to stay safe and good energy!
A big hug to everyone!
LS