From promise to reality, Ezequiel Arias has cemented himself as a purveyor of emotions as he thrusts electronic dance music into the future. His production skills and technique behind the decks continually mesmerize global crowds as Ezequiel imagines infinite worlds through his vision. At the same time, his music has become a synonym for pure, unbridled energy. He creates vivid, wide-screen soundscapes from other realms that stimulate dancefloors into deep, reflective journeys.
The Argentine maverick is a staple of Hernán Cattáneo's Sudbeat brand and has graced some of the most important imprints in electronica like Anjunadeep, Balance, Odd One Out and Suara with chart-topping releases, making him one of the most in-demand creators in the scene; while his sound is championed by globe-trotting tastemakers like Guy J, Nick Warren, Yotto and Guy Mantzur. His participation in iconic compilations such as Cattáneo's 'Sunsetstrip', the legendary 'Balance Music' series, and his blinding 'Solar' contribution to Jody Wisternoff & James Grant's 'Anjunadeep 12' reaffirm his talent and incredible potential.
In 2022, Ezequiel launched his own imprint in collaboration with Cruz Vittor and Nacho Varela, Melorama Musica, allowing him to take control of his own narrative. Melorama seeks to showcase vibrant dreams from select creators, allowing each piece to shift through the evolution of every artistic medium.
Not only that, but his own Limbo podcasts have rapidly become a fan favorite, with monthly installments that arouse the senses while spotlighting future visions of cutting-edge music from icons and rising stars alike.
By now, Ezequiel Arias has firmly taken his place on the dancefloors as a complete artist with performances at world-class venues and events like the Amsterdam Dance Event, D.Edge Festival (Sao Paulo), The Bow (Buenos Aires), Akvarium (Budapest), Warpp Club (St. Petersburg), Resonancia Festival (Brazil), and career-defining warm-up sets for Hernán Cattáneo at Cordoba's Forja.
Hello Eze. Thanks so much for taking the time to speak with us.
Can we start with a brief look at the beginning of your career. When did you first get into the world of electronic music?
My first encounters with Electronic Music were in my hometown Bariloche, in the south of Argentina. From my childhood I always find my place in this kind of music, trippy, experimental, emotional, with electronic instruments and sounds, from bands like Led Zeppelin, Radiohead, Soda Stereo or Massive Attack. In Bariloche, we had a time when there was a 'Pacha' Club that was open some years, where I get the chance to see some national and international DJs, and there started my passion for club music also.
Why did you choose Progressive House? What makes this style so special to you in today's sea of genres?
I've always been a fan of the Slow Burn concept, I mean, I like to hear a story, to get immersed in the trip the DJ want to present. A big fan of long sets. I think in PH is the way to go with. Also, the freedom to go from house to techno, to trance and deep and everything around the "genres". And of course there's the melodies, I go crazy with this all the time, it is something I can't miss on music, a feeling that gives me goosebumps and something I like to add on my own music.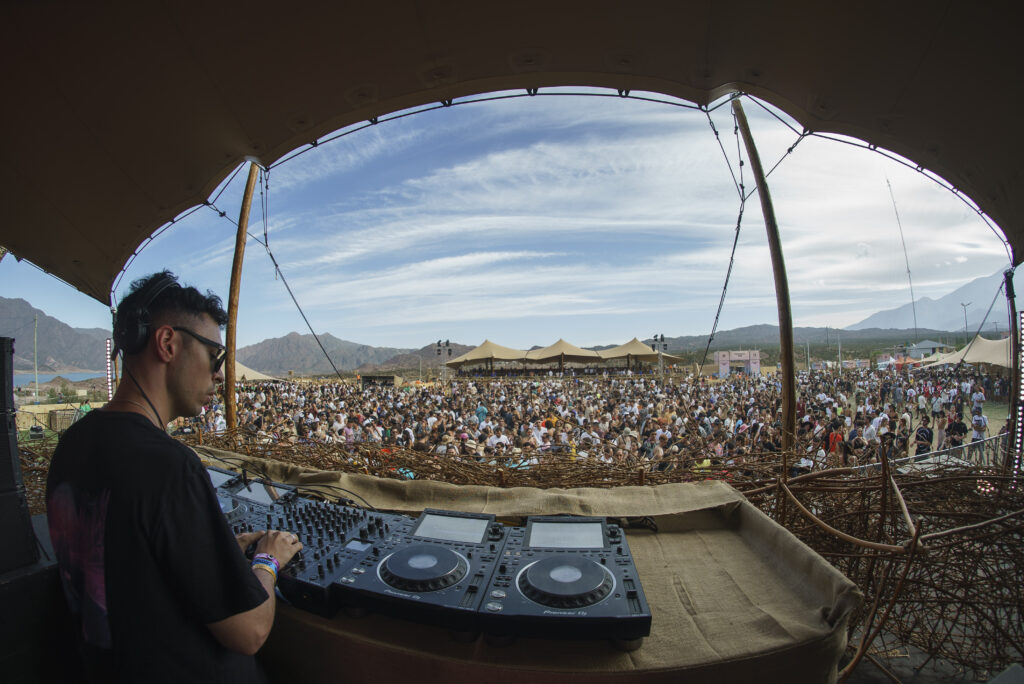 Progressive music is well known for being hugely popular in Argentina, so what are some of your favorite venues to play there?
Yes it is! And I feel really lucky to be able to play here all around the country. That's what makes Argentina so special and everywhere I play is amazing, but just to name some of the bests places for me are 'The Bow' in Buenos Aires, 'Fruta' in Córdoba and 'The Warehouse' in Rosario.
This music genre seems to be in a good place right now. Where do you see the sound going in the next year or so?
Music is evolving constantly and I like how it's moving. Producers are getting really amazing sounding techniques and is quite interesting where we are going, but I don't know what to expect of the general scene. I see that being a DJ is a trend now and lots of people want to get into that train, don't get me wrong, there's always place for everyone, but when the fuel to do it is not the music itself I think its not good. My desire is that always music goes as the important side of things instead of social media or fame.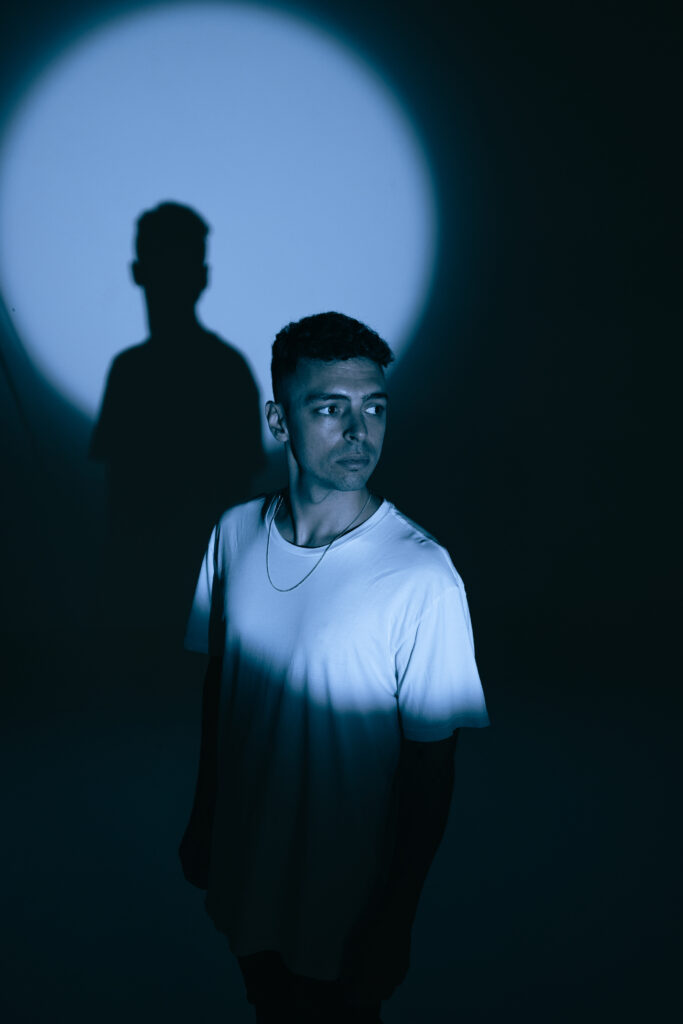 How difficult was learning to produce for you in the beginning?
As Hernan (Cattaneo) says, "you can be a genius or you can work the hell out". I'm from the workers, I have dedicated, invested and studied a lot to start making music. Also I didn't get any previous acknowledge so yes, it was a little bit difficult to do this, and still is.
You have your own "Limbo" Podcast, where you release new episode every two months.
It has been a long way when the first one was out, 6 years to be more precise, so how do you remain inspired when creating these journeys?
6 years already! Didn't note that haha. 'Limbo' came from the idea to get the listener into my mood and try to show what my motive in Electronic Music is. I always try to showcase the best music I can get my hands on, and also lots of my unreleased stuff. From last year I add some 3D design with animations also to go with the music that you can find on my YouTube Channel.
The support from the people all around the world has been amazing, lots of lovely comments and streams and also when I get to know any music lover in the shows they always tell me they are big fan of the podcast too, so that's my fuel to keep going.
Do you think that the music industry is doing enough to empower women, and who are some female talents we should pay attention?
The scene is changing and there are a lot of girls showing their talent around the world now, I'm really happy this is happening finally. I think the debt with the women is not just in the music industry but also in the entire system. We as men and part or the society need to do our part to change this daily and hopefully we can see better results within the years.
Paula Os, Rocio Portillo, Greta Meier, Valentina Chavez, Julieta Khunle, Flor Parra, Cami Ricci & Sofia Palmieri are just a few of the upcoming DJs and producers from Argentina that are doing a really great job.
See Also

If you had to pinpoint a track or two, remix or release which really set things in motion for you, what would they be?
Really hard to answer this as I give lot of meaning to every track I release, but I think the remix I made of 'Tell Me' was the track that put my name in the radar for lots of people, I'm still getting messages and request to play that track in my shows and that's something special.
Also my first EP 'Passenger' on Sudbeat was another breaking point in my career I think.
What are the biggest challenges you face as an artist in the music industry right now?
Anxiety? Industry and social media is killing mental health of artists. There's a lot of pressure to keep you up in the scene, you need to release music every time, getting shows, doing content for the social media, etc, etc. I try to keep this aside but its not easy. Therapy, meditation, exercise, family time, disconnect sometime of everything are some things that help me to go through this.
How do you spend your time when you are not in the studio, do you have any hobbies?
Spend time with friends and family, going into nature, mountains, lakes or whatever. Cooking and listening to lots of music also.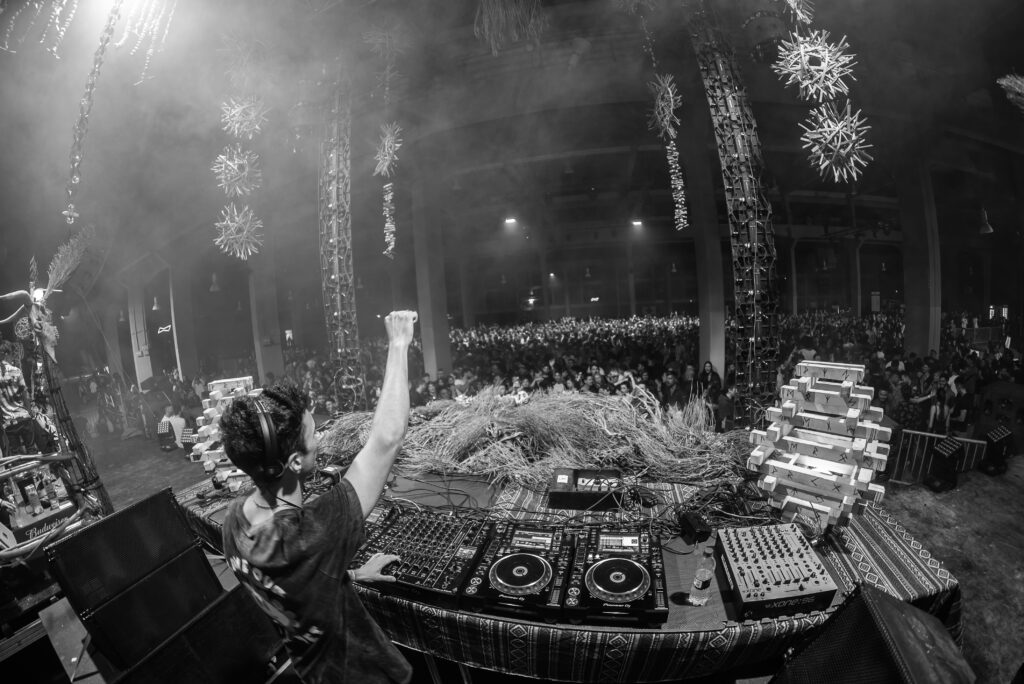 What goals do you have for this year, any upcoming projects you can share with us?
Everything that has been passing on my life lately was something that I didn't expected, so I'm really humble for goals and wishes, if I can just keep doing what I'm doing, that is making music and playing it live, that would be amazing for me already, but yes, 2023 looks promising!
There are some upcoming tours on country's I am really looking forward to go, and also a really full releases agenda, with some tracks lots of people where asking, starting with my 'SpaceTime' Remix which is already out in Anjunadeep.
Thank you once again for taking your time to answer on this questions. Stay safe and we hope to see you soon in Serbia.
Thanks to you guys! All the best for 2023.