With touring musicians for parents, an early introduction to the nightlife and its venues to label as his personal playground, DJ/Producer Subandrio is one who has been blessed as one of its most versatile and knowledgeable pioneers in the underground global music scene. His exposure to different cultures accredited to being raised in Europe and in Sri-Lanka during crucial years of his life has promoted his success and his ability to adapt to the constant needs and demands of the industry.
His music has recieved the support on countless radio stations and heavy weights such as Hernan Cattaneo, John Digweed, Sasha, Richie Hawtin, MUUI, Slam, Guy J, Sonic Union, Praveen Achary, Marcelo Vassami, Lonya, Dale Middleton, Nick Warren, Maceo Plex, Tommi Oskari, Qoob, just to name a few.
Hello Subandrio, we are very pleased that you are with us again after our birthday stream, from the last year.
Thank you for the invite, it's truly a pleasure. The birthday stream was a wonderful way to celebrate and reconnect.
People reacted fantastically to your performance, how did you experience meeting with our team and what do you think about how music manages to connect all these people regardless of gender, age, country, religion, nationality?
Super happy to link up with the entire Progresivna Suza team. It always mesmerizes me how like-minded souls connect through vibration. What a blessed language is Music!
How can you describe your journey from the coast of Sri Lanka to the fact that you became a global DJ star whose music is streaming all over the planet? Have you been striving to make music all your life?
I believe it is those few precious moments in life we experience as a kid that sculpts and guide us towards our lives trajectory. Personally, seeing my parents touring as musicians around Europe as a kid, has been a huge influence on how I approach my music-making process. It has been a wonderful experience seeing how ideas written in the form of music, blossom and connect around the globe.
What music during your life influenced you to become the producer you are today? What was your development path? When a love of music was born?
I love polyrhythmic music. A huge fan of Jazz, Funk, Soul and cinematic. The idea of uneven music cycles meeting at unique points intrigues me. It has been a super interesting way to move the dance floor.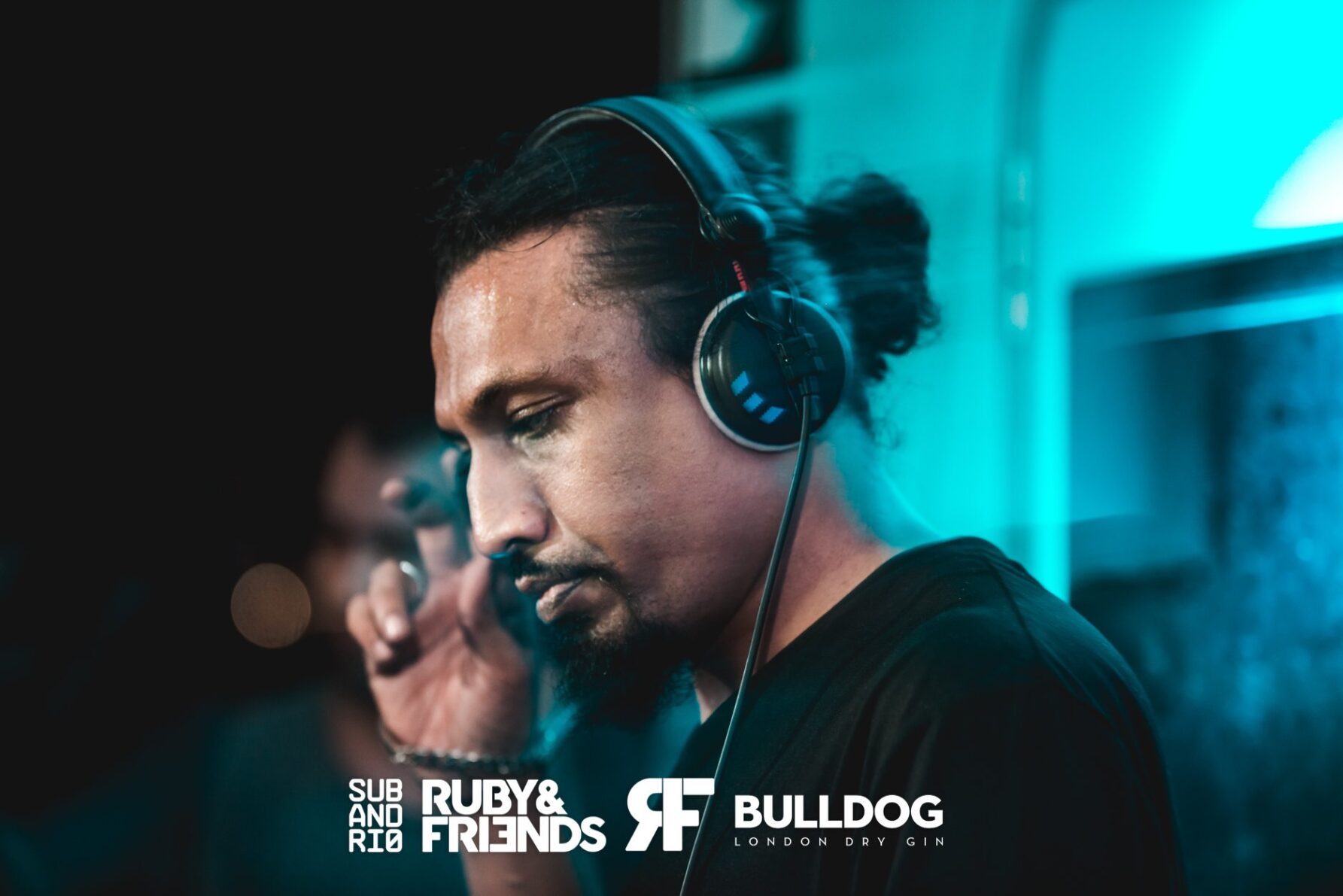 Live streams have unfortunately been the only source of "parties" last year but we think more and more people were interested in the streams done by Hernan, Lost & Found team, Henry Saiz, John Digweed and many others. Maybe this is a good lesson for young people to set out and embark on a progressive world when everything returns to normal? What is your opinion about livestreams?
Live streams have been a wonderful way of connecting with the community. It is a positive thing that has brought us closer collectively.
Do you think we are in a renaissance of progressive sound? Do you think progressive sound just has an infinite number of untold stories and where is the future of the genre?
Music is always evolving into amazing shades. With so many talented producers I'm certainly looking forward to the many untold stories.
We noticed that in Sri Lanka progressive is very well received. Can you tell us why people there love this sound? What's the scene like?
The scene is always growing. One of the reasons for it to thrive is that it resonates well with the Srilankans soul which makes it easy to relate, it is a comfortable genre that equates well for a calm and focussed.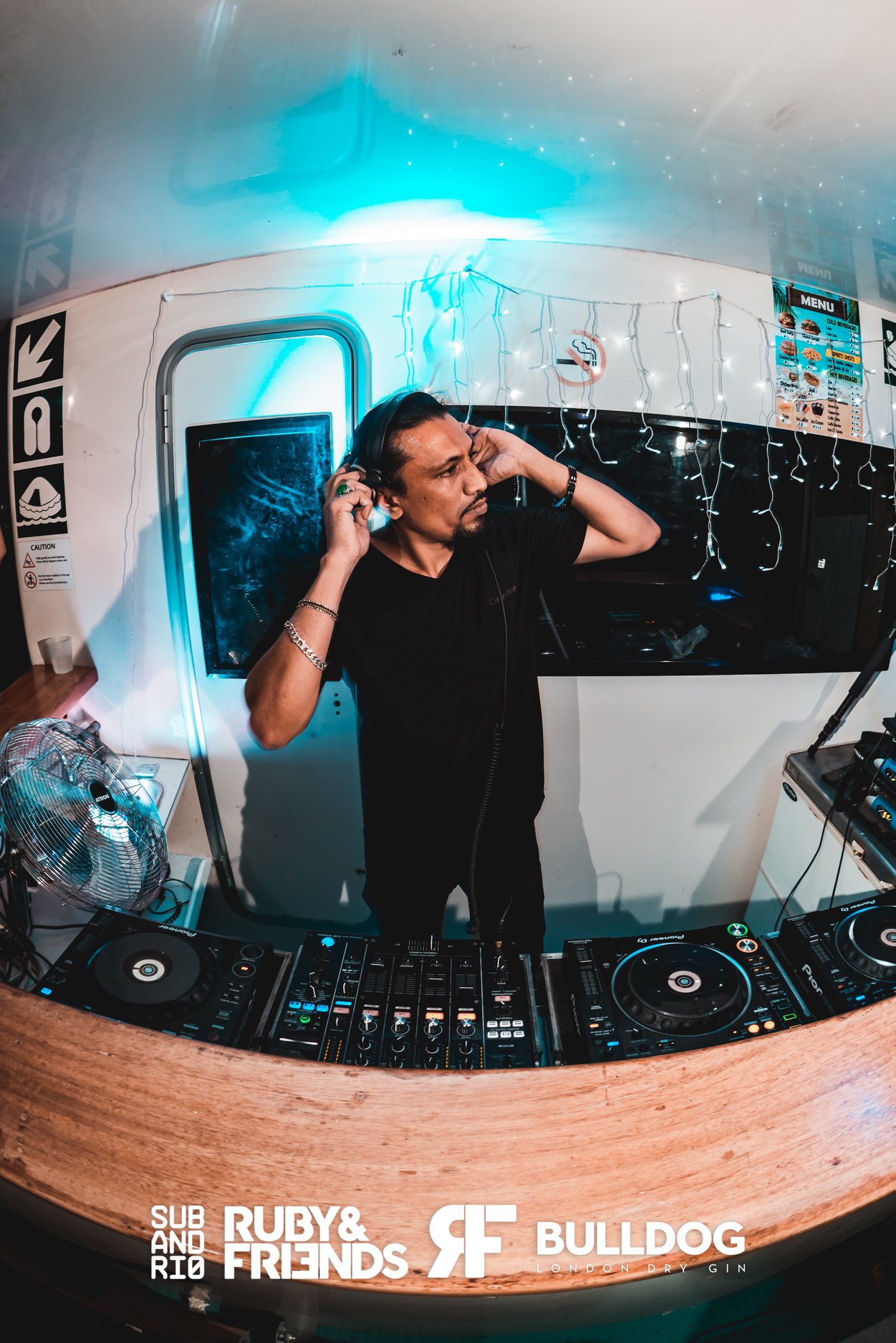 Have you heard of any young producer lately that you can say will be the next big thing? Besides young people, who do you think is pushing the scene forward from bigger names?
With so many talented musicians out there it's always tough to say who is the next big thing. A few consistent producers who are on point are Budakid, Ejaz Ahmed, Mike Rish, Alex O'Rion & Praveen Achary.
Have you managed to finish some of the projects that we can expect soon or in the next year, which we hope will be better for all of us?
Yes, indeed managed to make quite a bit of music during this isolated time. We have planned a few releases off them and looking forward to seeing the feedback.
Where do you want to go first when all this is over? Do you have an audience that you can put a millimeter above everyone else and say that they give you an inexhaustible source of energy?
Every country is unique and gives a unique perspective of energy. At this point, there is so much energy built up that I'm looking forward to every gig ahead.
Who is Subandrio privately? What kind of life do you live when you are not in the studio and where do you find your energy?
When we are born, every one of us is presented with one true gift…Time… It is our responsibility to choose, ration and utilize this precious time of utmost importance, value and care.
When I'm not working I prioritize spending time with the family. After all, family is everything, the foundation of this journey we build.
What can you say about yourself as a man after the year we had? Did you manage to focus and try to learn lessons from this situation?
The simplest things in life matter the most. Like the ability to freely give a hug.
Life is an amazing journey filled with an abundance of lessons and we never stop learning. During these testing times, it's one breath at a time and one step after the other. The only way to progress.
Your first EP for this year is out on Armadillo, sublabel of Lost&Found. Was it hard to focus on making new music during this difficult time? Can we maybe expect more new tracks till the end of the year?
Yes, I'm super excited about this release. It's been refreshing to be able to share music that I thought I wouldn't be able to ever release. By default I'm always experimenting with music. At this point, I have accumulated quite an archive of unreleased music and It's been refreshing to have Guy J's support for this EP.
Making music is like meditation to me where I let go and empower myself with absolute trust to make decisions. The process of making music to me is more like following the invisible string until I get to the end of a journey, each piece is special and unique allowing me.
Looking forward to a couple of original releases alongside a few remixes that I'm excited about.
Do you have the ultimate message you want to convey to the audience? What is progressive for you, can you even describe it in words?
Music will always be the timeline of our life, progressive is the calm soul of this journey.
Once again, thank you for the inexhaustible effort you put in to complete the stream together to celebrate our birthday last year. Crowd in Serbia appreciates that very much and we believe that we will meet very soon in the future.
It's been fun to see the response when my art is played there by friends and family. Eagerly looking forward to catching up with the Serbian family soon. Equally super excited to share some special music soon in person.