Nick Warren , one of the veterans of the electronic scene, became one of the superstar DJs in the mid-90s, he was a resident of the Cream club in England, went on world tours and appeared on many mix albums. Nick moved to Bristol in the 80s and by the early 90s had become one of the city's top DJs. At that time, he was spinning an eclectic range of genres, from dub and hip hop, to house, which became his favorite style of music. When colleagues from Bristol, Massive Attack, started a tour of America, they invited Nick to be their official DJ during the tour, which testifies to his DJ skills for turntables, as well as his reputation at the time. After that, Warren began his incredibly successful residency at the Cream Club in Liverpool.
In the following years, Nick enjoyed great success. Through a combination of great mixes for Mixmag, DMC, and the highly successful Global Underground series, and the release of a series of club hit singles, he reached the very top of the electronic and house scene. He continued to release albums, singles and remixes with his partner from the Way Out West project, and by remixing songs for stars such as Lana Del Rey, he solidified his position as a multi-talented producer of top dance music.
Nick Warren is simply an ambassador of electronic music. He has released eight albums for Global Undergorund, also with releases signed for Renaissance and The Balance Series. His entire discography and popular The Soundgarden mixes make him one of the first superstar DJs in the world, and he has held that title for decades. Warren's musical breadth and diversity make each of his performances a unique listening experience, and his specific approach to music has allowed him to connect with clubbers globally.
In the late 2000s, he turned to the business side of the music industry. Now, as a mediator for new talent, Bristol-based record label Hope Recordings , Nick spends his time searching for new stars to develop and promote. Through the expansion of its own label The Soundgarden, into a globally popular brand, known for its international events, it has strengthened its already strong reputation as a giant of electronic, techno and house music.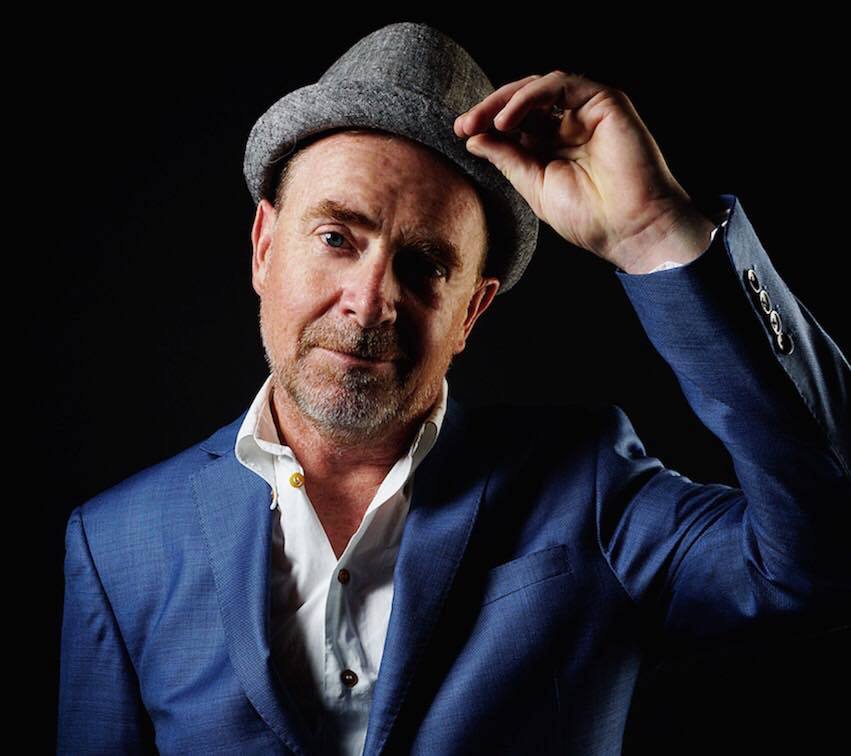 Hi Nick. We are very honored to have you here on Progresivna Suza website. Hope you're well and thank you for taking the time to talk with us.
We can't start without asking you how it was for you to come back to stage after long time, of course considering that parties take place with certain protocols? You are one of those who have recently started performing again after situation we had from the last year, which is still on going.
It is great to be playing again. We have all missed the parties and coming together to listen and dance to new music. It will be wonderful to see my Serbian friends once again.
Argentina is well known for its love of Progressive music, there are a lot of young talented producers rising in the scene. You played there for 15 years, so what is it about Argentina that makes such an amazing place to play? And if we ask you to compare those crowds 15 years ago, did you notice some changes? Did the change of generations also change energy and passion from the crowd?
Argentina is a very special country for me. The scene has stayed strong and underground for so many years. Amazing DJs like Hernan educated the crowd to appreciate good music and that heritage continues with all the amazing new DJs in Argentina today.
Could you remember your first performance in Serbia, or maybe the party at club Lifka in Subotica? What do you think about our scene now? Are we passionate as Argentines too?
The Serbian crowd is super good and enthusiastic. They have been very good to me for many many years and I love coming to your wonderful country.
Your b2b with Hernan Cattaneo in Barutana (Belgrade,Serbia) has now become a tradition and every time we see you playing with Hernan it looks like you are having a great chemistry between. How was your experience last time? Did you have the chance to try some of our national dishes? Or maybe Rakija?
Hernan and I love playing together and the Barutana show is one of our highlights every year. Sadly, this year with the cap on capacity we are visiting separately but I am sure it will be amazing and we will be back together with the B2B next year. Pookie always takes us for amazing Serbian cuisine.
You have done 8 impressive albums for Global Underground. How did the selection process of the tracks for every GU album look like? Do you have any stand out memories from the countries you visited to record them?
Too many memories to list but I particularly enjoyed Iceland for the Reykjavik album. Such an amazing country and lovely people.
Why is your favorite album Reykjavik? For which one you also recently made a mix inspired by CD1, as a gift to your subscribers, do you maybe plan to do that for any other album?
It is in my opinion the best one I did so means a lot to me. No plans to do any other right now but who knows in the future.
You said that you have an issue with every piece of music you make and you still haven't done a perfect Nick Warren track, after so many release done. Do you maybe think that right moment for your perfect track will be when you decide to do your last show and quit with DJing and producing? The moment when you will put point on your great career.
Perhaps but I have no plans to stop yet. I have some new Nick Warren tracks coming soon and also Jody and I are working on new Way Out West material.
Talking about electronic music, there are tracks which sound great even after 10 years. Today we have a lot of new producers around the world, with great tracks, they're becoming rising stars, many gigs, etc…Considering you're on the scene for over twenty years, what's your opinion about today's production? Do you think that today's producers don't pay enough attention to create a track that one day could be remarkable? Are there names which can stand out today with their production?
My advice to producers would be to make 2 or 3 tracks a year, not 3 a month like so many do. No one remembers ok music. It should be amazing and that takes time and work.
What have been the biggest challenges of running your own label "The Soundgarden"? There are a lot of talented unsigned producers, so how do you go about selecting the final tracks?
The biggest challenge is saying no to amazing music, I have signed so much incredible music to the label. Exciting times ahead.
Sasha always has 'Xpander' and 'Dark and Long' in his record box, Digweed always keeps 'Cowgirl' and 'Song of Life'. What are some tracks that you always keep in your record box?
Not many really. Nicolas Rada and I have just done a remix of Underworld "Rez" and I sometimes play Panoptic "Surface" but I do prefer to play new music if I can.

Your career is impressive, you were the tour DJ with Massive Attack and later became resident DJ at the club Cream, worked with many big names, published eight albums for Global Underground which we can describe as milestones in the history of club music, also for Balance and Renaissance, played everywhere across the planet, have your own label The Soundgarden, part of the Way Out West duo with several albums and so on. What have been the biggest challenges over the past four decades? Which period of electronic music for you was one of the best?
The best period for Electronic music is hopefully always next year. 🙂
We all know that Hernan and you are really great friends, you had parties around the world, doing b2b, you both have a great career, so on top of all that, could you describe in one sentence that connection between the two of you, what does all this mean for you?
Complete trust in each other is a rare thing, he is a true friend.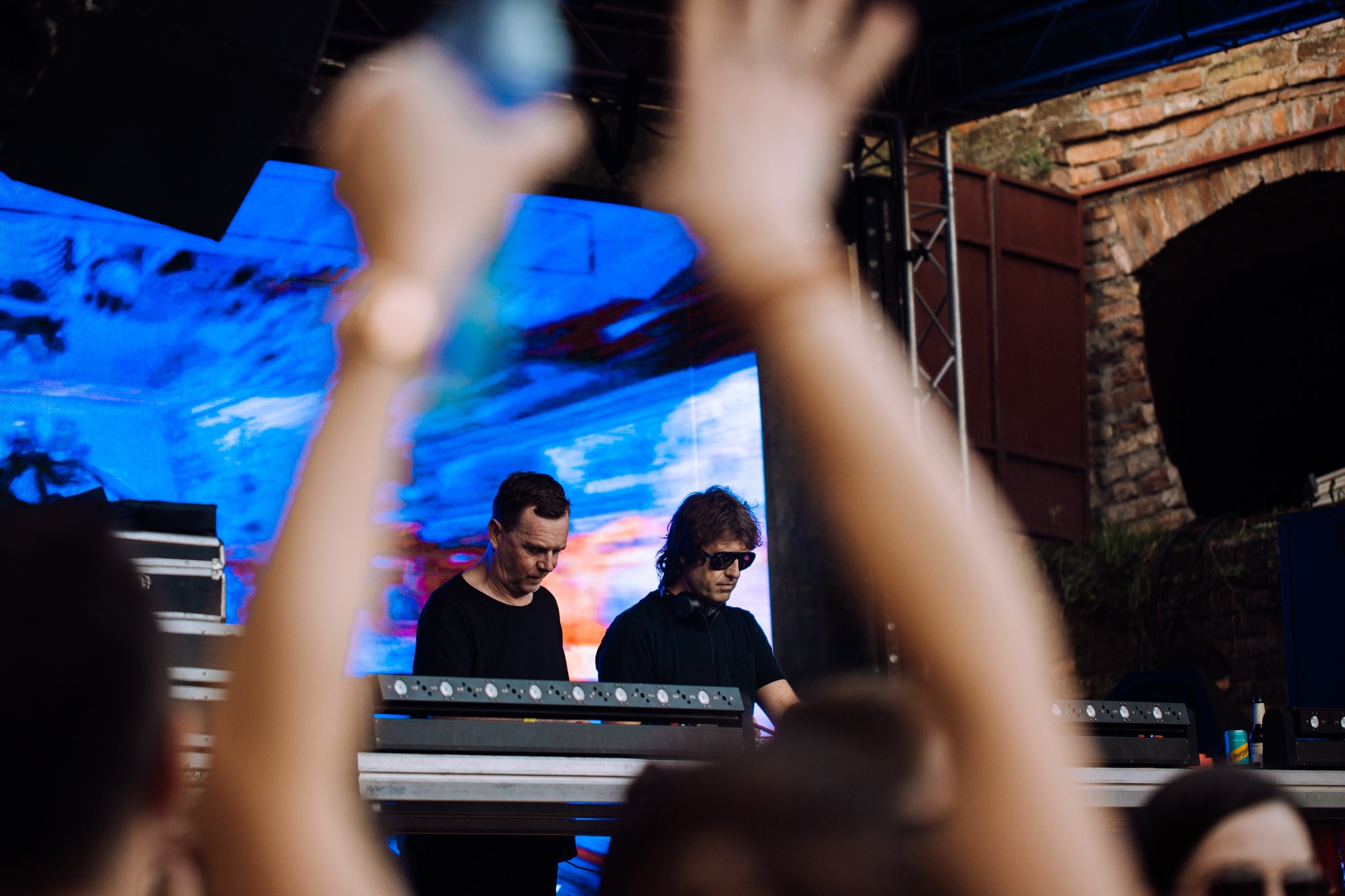 Knowing that you are a keen fisherman, also growing plants and vegetables, you probably had more time to dedicate to this hobbies last year. Where is your favorite place to peer into the depths and which plant do you pay the most attention to?
I love to fish in Scotland, Iceland and Argentina. And for plants I love to grow Berries.
Any final words to your fans here in Serbia?
I can't wait to see you all again and dance!