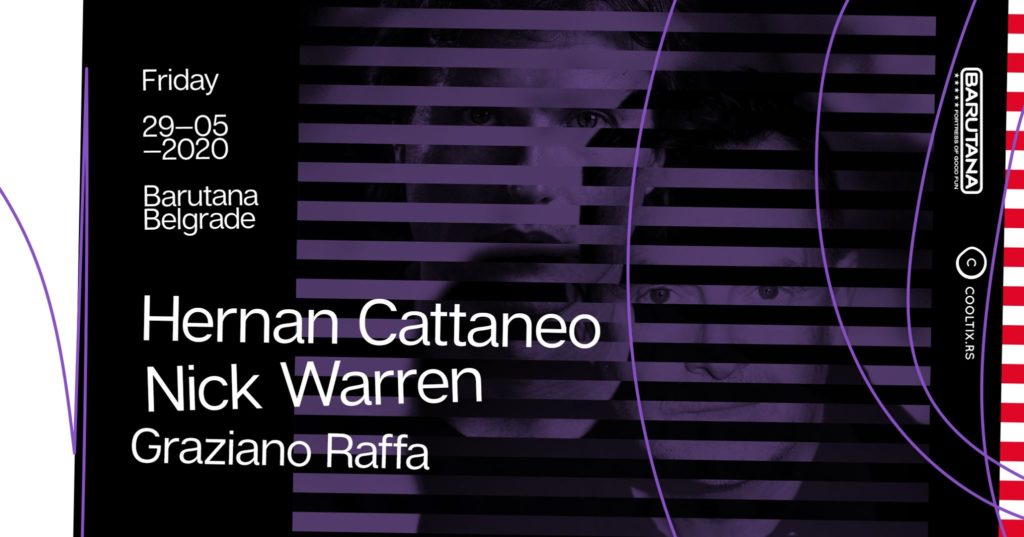 The traditional B2B in Barutana with Nick Warren & Hernan Cattaneo, is scheduled for Saturday, May 30, 2020 in Belgrade.
A limited contingent of tickets is on sale through the Cooltix Serbia site, at a promo price of 890 dinars for the ground floor and 1290 dinars for the VIP terrace.
Argentine progressive performer and winner of the award for outstanding person in the culture of Buenos Aires. One of the leading underground artists who moved the Argentine house music from the bar to the international scene. He is one of the few who does not need to be presented, fans around the world call him "El Maestro". He is the godfather of underground house scene. His sound extends beyond progressive, house and techno music.
In more than three decades of his career, he has released 11 albums, 30 singles and 50 remixes. His first residency was in Buenos Aires at Clubland Club and friendships with electronic music greats such as Paul Oakenfold, John Digweed and Sasha. They guided him on the right path to world fame.
Early career
A turning point in his career occurred in 1998 when Hernan met Paul Oakenfold in Buenos Aires. Oakenfold was the most famous DJ in the world at the time and he liked the music that Hernan played, so he offered to perform with him around the world. That decision changed Hernan's life forever.
Just a few years after starting his career Hernan became the first South American resident of the global brand Cream, he received residencies in Cream clubs in Ibiza and Liverpool, as well as in Pach clubs in Buenos Aires and Ibiza. He was also among the top 100 DJs for 10 years in a row on DJ Mag's Top 100 list.
After proving his skills in every possible city Hernan's legendary all-night sets have conquered every part of the world stage. From Warung in Brazil, Yellow in Tokyo, Avalon in Los Angeles, to Stereo Montreal, Burning Man and the Ministry of Sound in London. There is almost no club, festival or dance floor on the entire planet, which Hernan did not send on the masterful musical journey,
He is the founder of the Sudbeat publishing house and the world-famous radio show Resident which aim to present young talents to the world in addition to new music by renowned producers. And while his career continues on an upward trajectory  his greatest passion is to enable others to enjoy the best house music and shape the future of that music for some new generations.
One of the veterans of the electronic scene, he became one of the superstar DJs in the mid-90s. He was a resident of the Cream club in England, went on world tours and appeared on many mix albums. Nick moved to Bristol in the 80s and by the early 90s he had become one of the city's top DJs. At the time, he was spinning an eclectic range of genres, from dub and hip hop, to house, which became his favorite style of music.
When colleagues from Bristol, the band Massive Attack embarked on a tour of America. they invited Nick to be their official DJ during the tour, which testifies to his DJ skills for turntables, as well as his reputation at the time. After that, Warren began his incredibly successful residency at the Cream Club in Liverpool.
Road to success
In the following years, Nick enjoyed great success. Through a combination of mixes for the Mixmag, DMC, and Global Underground series, and release of a series of club hit singles, he reached the very top of the electronic and house scene. He continued to release albums, singles and remixes with his partner from the Way Out West project. By remixing songs for stars such as Lana Del Rey, he has solidified his position as a multi-talented producer.
Nick Warren is simply an ambassador of electronic music. He has released eight albums for Global Undergorund, and also for Renaissance and famous Balance Series. His entire discography and popular The Soundgarden mixes make him one of the first superstar DJs in the world. And he has maintained that title for decades. Warren's musical breadth and diversity make each of his performances a unique listening experience. Also, his specific approach to music has allowed him to connect with clubbers globally.
In the late 2000s, he turned to the business side of the music industry. Now, as a broker for new talent, Bristol-based record label Hope Recordings, Nick spends his time searching for new stars to develop and promote. Through the expansion of The Soundgarden's own label, into a globally popular brand. Known for its international events, it has solidified its already strong reputation as a giant of electronic, techno and house music. With a rush of new releases, Soundgarden live parties, and the highly anticipated Way Out West live tour in 2018. Warren has no intention of slowing down now.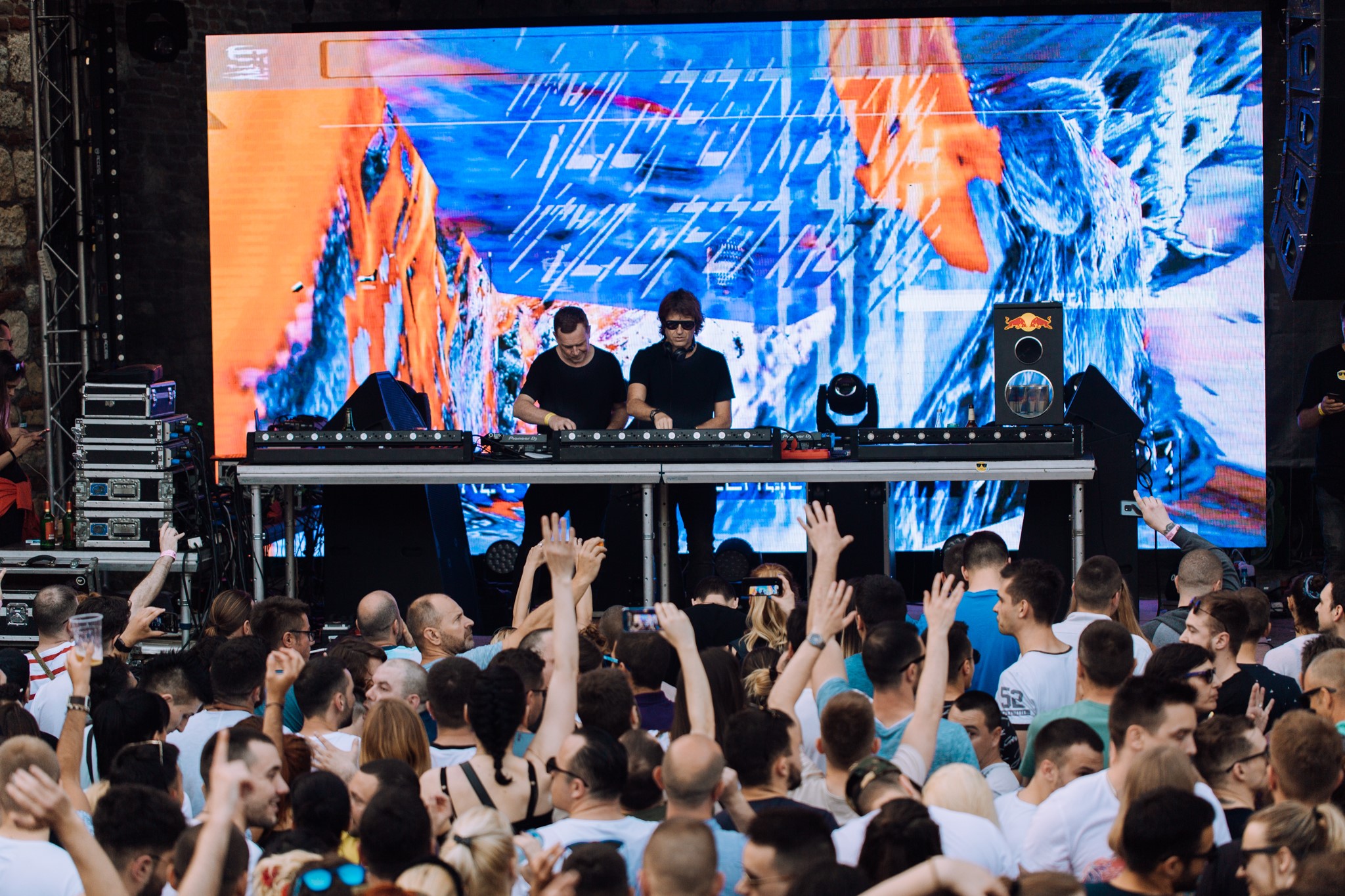 Traditional B2B in Barutana with Nick Warren & Hernan Cattaneo, is scheduled for Saturday, May 30, 2020 in Belgrade.