Progresivna Suza organization will celebrate its third birthday, on Saturday December 4th 2021, where the local crowd will have the opportunity to listen to Dutch DJ and producer Navar for the first time.
Never one to stick to a particular stylistic blueprint, Navar effortlessly melds elements of minimal, techno, progressive and electronica. He has continually impressed since a debut on Klopfgeist imprint in 2010, building a highly impressive discography of productions for Lost & Found, microCastle, Replug, Balance Music, Sound Avenue, Proton, Higher States and others. His music routinely earns the praise of many respected artists from the electronic music industry, such as: Hernan Cattaneo, Guy J, Guy Mantzur, Sasha, Henry Saiz, and many others.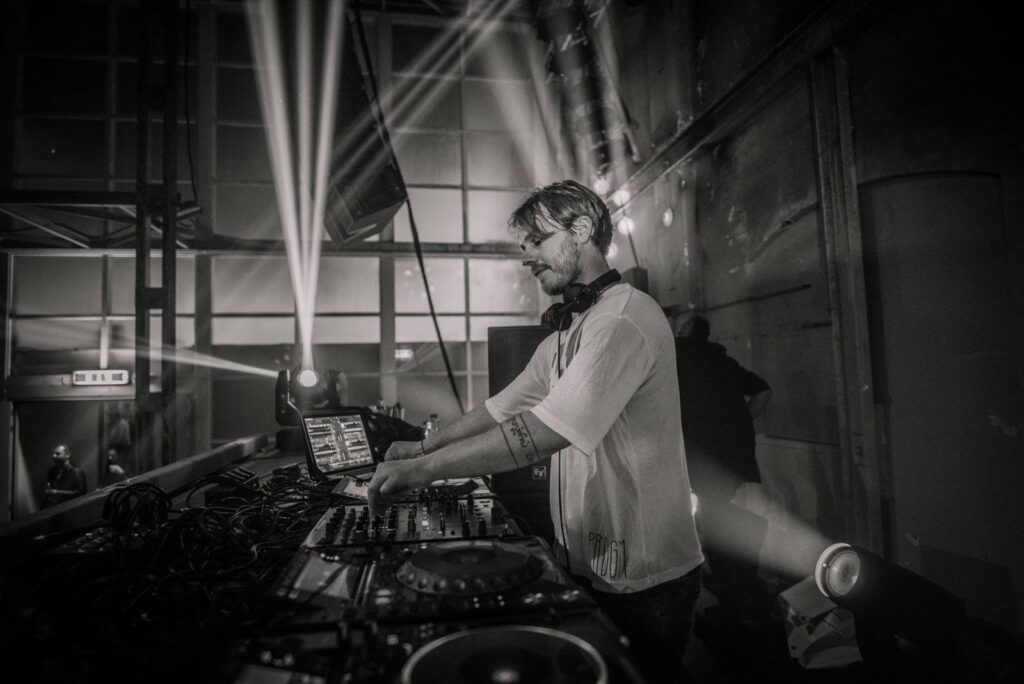 Inspiration for the Dutch artist comes from many facets and moments in life, as he describes ,,The inspiration comes from the escape I create when I make music. Every project is a new journey and doors to different sonic avenues open with each one. I step away from reality and enter a world of imagination, surrealism and forgotten dreams".
It's no accident that Navar's contemporaries remark on the soulful qualities in his music. His inner feelings have helped create a uniquely deep and recognizable sound, as he states: ,,My music is a reflection of my feelings, it comes from a genuine place that I want people to connect with. I feel comfortable expressing myself through music and I hope people can relate to that".
Navar's emotive creations have already cast lasting memories for electronic music fans across the globe. As he goes forward in his journey through sound his passion continues to grow and there's no telling how far his creative talents will reach.
Two great DJs, Lukai and Hobin Rude, will join him behind the DJ booth as local support.
Luka Ivanović Lukai made his first contact with electronic music through drum'n'bass, under the great influence of the British team LTJ Bukem, Goldie, Big Bud. During the nights spent in clubbing, he discovered the power of techno and progressive music, which had a strong influence on the formation of his musical taste.
He found his place behind the DJ booth in 2012, when he started organizing Belgrade Lounge parties. Two club seasons later, Lukai started to accelerate and got frequent bookings, where he played alongside world names such as: Henry Saiz, Guy J, Cid Inc, Nick Warren, Dmitry Molosh, Petar Dundov, DJ Ruby and others. Today you can find him at Progressivna Suza parties, as well as at clubs such as Barutana, DOT, Half, 25th Bar and KPTM.
Hobin Rude (Ognjen Cerović) is a 23 year old Serbian progressive house DJ / Music Producer based in Belgrade. In his sets and production, you can hear uplifting progressive and melodic vibes which are full of emotions he wants to present to the audience. He started listening to electronic music when he was still a kid, in 2010, but finally found himself in progressive house in 2015, where 2 years later, a whole new chapter started for him.
He started his career back in 2017, started producing in the beginning of 2020, and by this time he has releases and upcoming releases on labels such as Freegrant Music, Bonzai Progressive, Balkan Connection, Soundteller, The Purr, Balkan Connection South America, Modern Agenda, Strangers Beats, One of a Kind, Droid 9, aboriginal, Transensations Records, 3rd Avenue, AMITABHA, Massive Harmony and so much more.
Besides his releases getting supported 4 times by the legend Hernan Cattaneo on his Resident Podcast, he got supported as well by artists such as Nick Warren, Gabriel & Dresden, Solarstone, Armin Van Buuren, Nora En Pure, Antrim, DJ Ruby, Airwave, RIGOONI, Armen Miran, Fernando Ferreyra, Sahar Z, Matan Casspi, Nicolas Rada, Subandrio, Simply City, Sebastian Busto, Sebastian Sellares, Mariano Mellino, Weird Sounding Dude and many more.
He had performed at some of the major events in Barutana, events organized by Time Code, Ignite night club, Half and on places all around Serbia, with the experience playing on events alongside Coeus, Jelly for the Babies, Amata, Tebra, Bokee, DJ Acim, Igor D, Lukai, Popi Divine, Illusory, Ranchatek, Milos Vujovic and many more.
Tickets will be on sale through the Cooltix online platform.
For more informations and possible changes, follow Progresivna Suza  page and official event.