The traditional Belgrade back2back performance of the progressive scene superstars Hernan Cattaneo and Nick Warren, is postponed to Saturday, September 5th. Like the previous years,  their colleague Graziano Raffa will join that evening in Barutana.
The performance of these veterans of the progressive scene, scheduled for May 29, is postponed due to the COVID-19 pandemic and the decision of the Government of the Republic of Serbia, which defines further epidemiological measures and restrictions to protect the population, which include the continuation of the ban on public events and large gatherings.
All purchased tickets are also valid for the new date. If the new date does not suit someone, there is a possibility for a refund. Detailed information on the refund can be obtained via the Cooltix website or via email [email protected]
Tickets for the new date are on sale through the Cooltix online platform, at a price of 1190 dinars for regular tickets and 1690 dinars for VIP, as well as at all Gigs tix and Ticket vision points of sale.
If ever there was an artist who doesn't need an introduction, it has to be the man known to music lovers the world over simply as El Maestro. Throughout his rise to become both a foundation and a founding father of the underground house scene, the name Hernán Cattáneo has become synonymous with dedication, passion and an unwavering commitment to championing a unique quality of music that is hard to define, but instantly recognisable as his signature sound.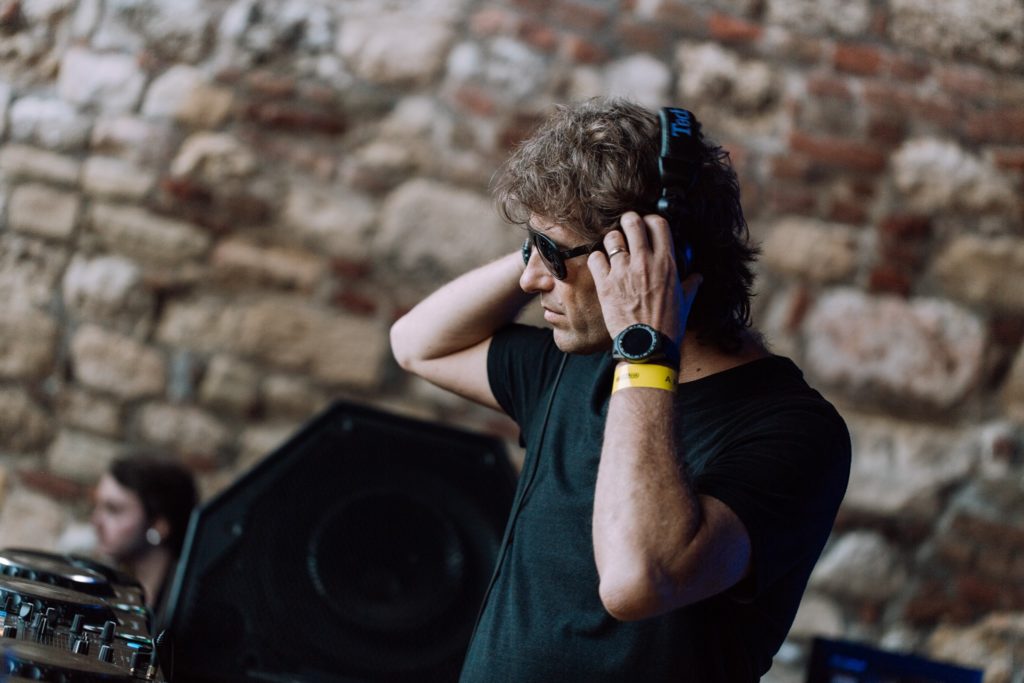 His effortless ability to clock up more than 30 years of DJing, 11 albums, 30 singles and 50 remixes is the legacy of a uniquely powerful personal touch, which ensured that Hernán stood out from the start. During his first DJ residency at Buenos Aires' legendary Clubland, it was Hernán's winning combination of humble professionalism, primal passion for the music and deep­rooted dedication to the dancefloor­lovers which enabled him to make his mark as a warm­up DJ for some of the biggest names in dance music. And it was his friendships with those names ­ among them Paul Oakenfold, John Digweed and Sasha ­ that set him on the path to superstardom. Within just a few short years of embarking on an international DJ career, Hernán became the first ever South American resident for global brand Cream; won residencies at Cream in Ibiza and Liverpool and Pacha in Buenos Aires and Ibiza; and went on to grace the DJ Mag Top 100 poll ten years in a row.
The quality of his selection and production skills were soon being called on by the biggest house labels, including Bedrock, Perfecto, Renaissance and Balance. As his global career grew, so too did his legions of fans, and word spread worldwide about the man whose legendary all­night sets had the power to set your feet on fire and make your soul sing. Long­since established as a hot ticket in any town, Hernán's legendary all­night sets have seen him conquer every corner of the globe. From Warung Brazil, Yellow in Tokyo and LA's Avalon to Stereo Montreal, Burning Man and London's Ministry of Sound, there is scarcely a club, festival or dancefloor on the planet that hasn't been transported on a masterful music journey lasting long after the ebb of the final beat.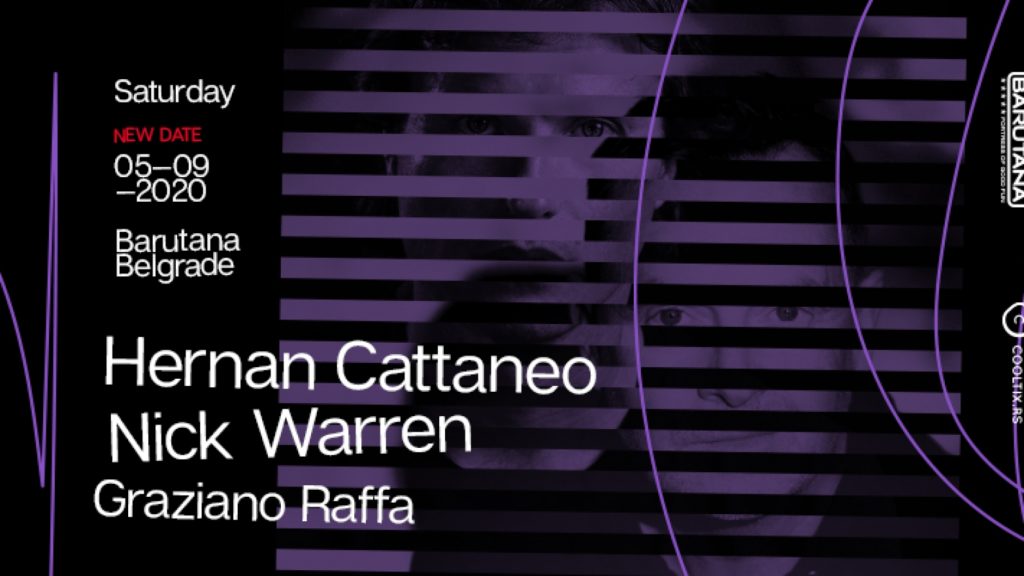 Nick Warren continues to be so respected because he knows how to truly work a crowd, delivering again and again, yet taking them somewhere they've never been before. That's what comes with vision and, just as importantly in Warren's case, experience.
You can tell when Nick Warren's on the decks. The music emanating from the DJ booth is that perfect club mix of driving percussion and soaring musicality, bursting out of the speakers, soaking everyone in melody, drenching them in sound. Warren's impressive career has seen him release the very first "Back to Mine", a staggering eight albums for "Global Underground", and one for "Renaissance". He is also in control of A&R for record label Hope Recordings, as well as being a member of the highly acclaimed duo Way Out West. Starting as tour DJ with Massive Attack, moving onto a residency at super club Cream and playing at every self-respecting club on the planet, has led him to this natural position as one of the world's most respected DJs.
All this history has been eclipsed by Nick's present: Nick continues to play out every weekend on every continent, whilst also maintaining Hope Recording's high quality output that they and Warren himself have become synonymous with; his DJ career spans two decades and is driven by a continual desire for change. His sound is forged by an enduring relationship with cutting edge producers all over the globe, in many cases long before they become established. This is no better represented than in the continuing bi-monthly Radio show 'Soundgarden' on Friskyradio which attracts over 150000 unique tune-ins to each airing or his mixes for Digweed's 'Transitions'.
In 2013 Hope Recordings released three releases under Warren's name and also a landmark 20th anniversary edition of the Renaissance masters series album, which Nick was honourably asked to compile. These diverse outputs from Warren on Hope Recordings have included a remix of global pop sensation Lana Del Rey's 'Summertime Sadness' and also two breathtaking original productions 'Devil's Elbow' and 'La Fabrica', both demonstrating Warren's diverse abilities in assuming a classic timeless sound, whilst still injecting a glossy and modern slant into his powerful productions. 'Devil's Elbow' was also supported with two highly reputable remixes from Max Cooper and jozif. Max Cooper's remix was supported by an unique conceptual video and received great critical acclaim reaching No.1 in Beatport's Electronica chart.
2014 saw the release of Nick's crowd funded "The Soundgarden" album which was supported via a very successful Pledge Music campaign, giving his fans the chance to directly engage and become part of the album in many different ways. In the later part of 2014 Nick released the single "Alta / Golden Cap" through Alex Niggermans Soulfooled Recordings, the release showcasing his innate ear for melody and impeccable production skills. Nick's most recent release was his collaboration with Guy Mantzur, entitled "Sad Robot" which came out on Bedrock Recordings. The track has received support and airplay from BBC6 music. It also reached no.4 in the Beatport Techno chart. In addition to all this of this, Nick has also kept up his extensive touring schedule and has many more exciting things in the pipeline for the rest of 2015. Nick Warren is still at the top of his game and showcasing why he is still standing as a giant within electronic music…