After successfull celebration of third birthday in December, Progresivna Suza crew continues with great projects in new year, and one of them is the premiere guest performance of Dutch DJ and producer Alex O'Rion, who will play for the first time in Serbia on March 18th 2022 at DOT club.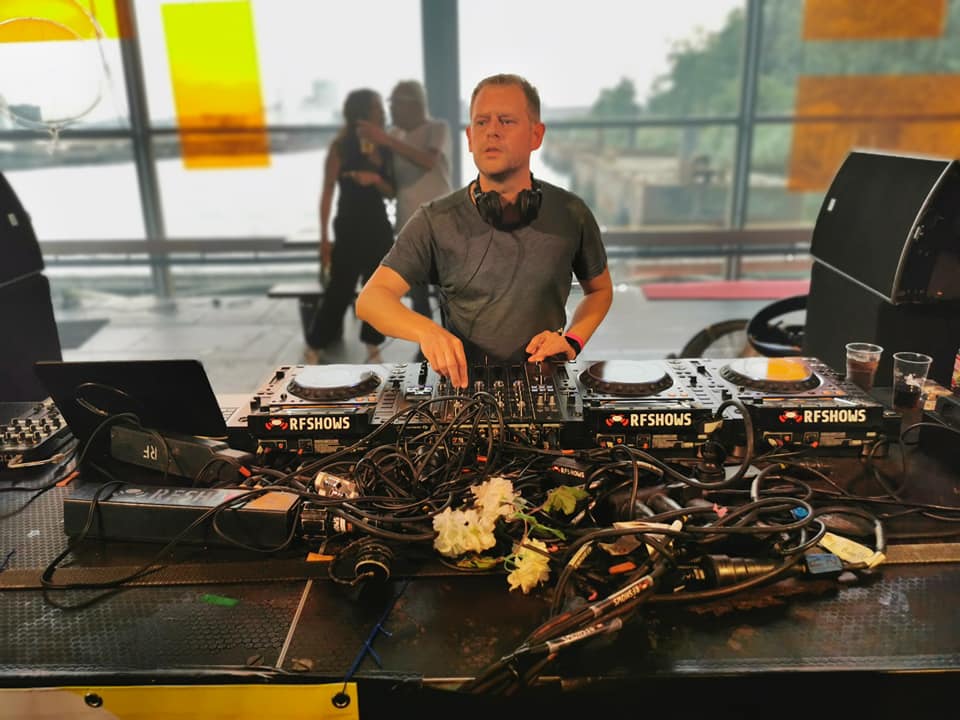 Alex O'Rion has evolved into one of the most significant artists of Electronic music, officially ranked as #3 best selling producer in 2020 on Beatport's Progressive House genre and an astonishing 25k monthly listeners on top leading streaming platforms!
Hailing from a long line of talented Dutch producers, he started experimenting with music from the age of 14, inspired by artists like Sasha, Nick Warren and John Digweed. He started as a producer in the Trance scene but his switch to the Progressive genre for Alex was a massive decision and as it appears a very successful one.
His music has been released on the biggest labels such as Sudbeat, Lost & Found, The Soundgarden, Replug Records and Movement Recordings to name a few. Supported by Guy J, Hernan Cattaneo, Nick Warren, Cid Inc and Eelke Kleijn amongst others.
His live-performances have established him as a highly appreciated DJ/Performer in Holland but also various countries around Europe such as Ibiza/Spain, Germany, United Kingdom and Hungary. Headlining in major events, venues & festivals such as Burning Man, Nature One (DE), Ministry of Sound / The Gallery (UK), Es Paradis (Ibiza), Amsterdam Dance Event (NL). He also joined the roster of Movement Bookings for his worldwide representation.
For local support of the event, Igor D. and Aleksandar Markovic will be in charge.
Igor Davidovic, Igor D, is a guy who is a true lover of Progressive House Music. You can hear that in his sets because they are filled with emotions and rhythm. He has been on the scene since 2008 and during that time he has performed with big names such as Hernan Cattaneo, Guy J, Guy Mantzur, Dave Seaman, Marcelo Vasami, East Cafe, Finnebassen, Marcus Worgull, Mak Demand, Jelly For The Babies, DJ Acim, etc.
Igor D. is also one of the leaders of the group Progresivna Suza and one of the hosts of the Progressive Tales Podcast, where you can hear famous artists of Progressive House from all over the world.
His greatest achievements so far are certainly performing in Barutana, Deviant Deep Nights with Dave Seaman 2018 (Tash Machine Club organized by Deviant Deep Sound), Exit Festival 2015, Sabac Summer Festival, DOT Club, half, TOP Club (Slovenia)…
Aleksandar Marković  during his growing up, mostly followed trance, techno, house and finally progressive house at Serbian parties and festivals such as Exit and Love Fest. He started as a big fan of trance and progressive, and later got exposed with techno, house and deep house. He is trying to combine all this into his music, a little of everything he would say. He is a very sensitive person, so he thinks that what he does in his DJ sets is actually what he feels at the moment.
He started researching DJ equipment, piano, software at the age of 16, and dedicated himself, among other things, to learn the art of perfect mixing, devising in his own way how to do certain things and make his DJ sets more interesting. One day, he found Armin Van Buuren's radio show "A state of trance" on the Internet, which was like a dream come true for him. He was so inspired by trance music from that time, which then forced him to work even harder on the skill of mixing. Eventually he came across the Resident DJ podcast from Hernan Cattaneo, which made him love progressive house even more, and to this day it continues to inspire him.
During 2013, he started performing in small clubs in Sabac, and after he moved to Novi Sad to study, new opportunities opened up for him to perform in some clubs in Novi Sad.
In 2018, he joined his colleague DJ Igor D., at several parties for the organization Progresivna Suza, in Novi Sad, Belgrade. The story developed even more when every other week, he hosted one of the Progressive Tales podcasts with Igor D.
At the celebration of the first birthday of Progresivna Suza, in 2019, he was part of the line-up at the famous Belgrade club DOT.
Tickets are on sale through the Cooltix online platform.
For more informations and possible changes, follow Progresivna Suza page and official event.