Balkan Connection is a digital music label based in Serbia, founded by Ogi Gee Cash in 2007 and currently managed by Milos Miladinovic. The idea was launched in 2005 and Balkan Connection is one of the best labels for digital music on the planet, respectively the best Eastern European label too. The goal of this publishing house is to unite the talents of progressive house sound from the Balkan region and the world over, from established names to upcoming talents, on the way to conquer the world stage of electronic music. Carefully selected music under the supervision of the Balkan Connection manager have made this label as one of the best and most established music brands worldwide! Over the years, 530+ releases came out, featuring various artists and various genre's, with the biggest focus on progressive house sound.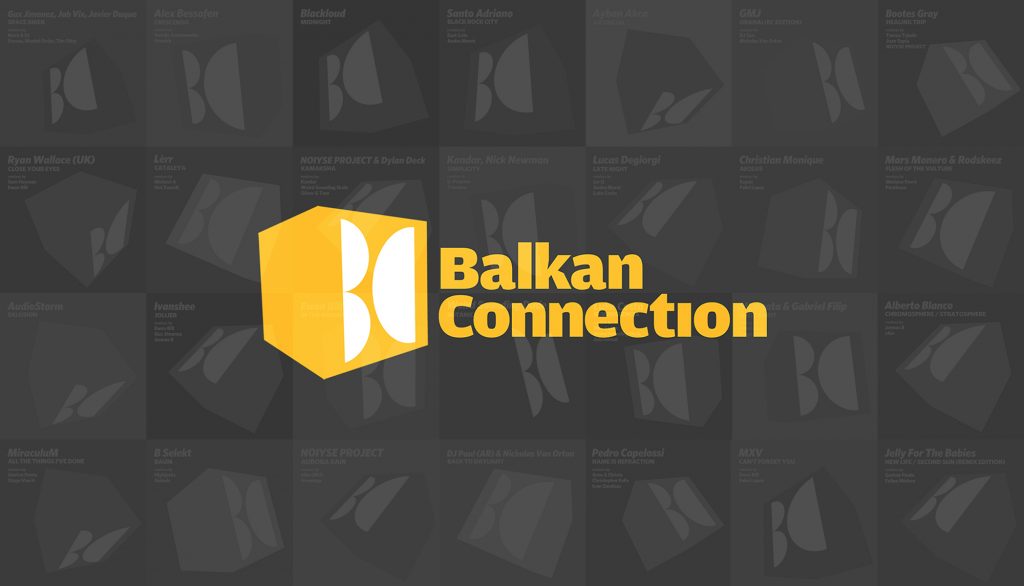 Given that you are the manager of the label Balkan Connection, Balkan Connection Tech and BC2 Records, as well as the assistant on 16 labels (correct me if I'm wrong), can you tell us at the beginning when you started this business and how did the first label come about?
The idea for Balkan Connection was born in 2005 by Belgrade DJ and producer Ogi Gee Cash. During that period, the popular radio show "The Balkan Connection Show" began broadcasting on a very famous internet radio station in the world of progressive music – Proton Radio. This was followed by several top releases as well as the "Balkan Connection" album released by Ogi Gee Cash on Proton Music. Meanwhile, Proton becomes a distribution of digital publishing houses, and Balkan Connection becomes one of its first clients. Ogi Gee Cash together with his colleague Dimiz successfully ran the publishing house until 2009, when they met me, and decided to selflessly share all their experiences and knowledge gained about running a digital publishing house, so that they could focus on what they love most – production. So at the end of 2009 I became the manager of Balkan Connection, which I later turned into a brand with a couple of other digital sub-publishing houses (Balkan Connection Tech, BC2, Balkan United), there is of course Balkan Connection South America, which is led entirely by our dear friend from South America – Nicholas Van Orton. As Ogi and Dimiz selflessly shared everything with me, I continue this practice and help performers, both from the domestic and world scene, in opening over 20 digital publishing houses and I become their assistant. Therewith, I become a permanent member of the Proton SoundSystem distribution team, with whom I work on various projects.
How does it actually look like to run the largest production company in this area?
Running a digital publishing house isn't really that difficult, but it takes a lot of time, because there is really a lot of work to be done. However, working with people who share a love for the same thing is invaluable. That is why it lasts so long in this business, because we do all this primarily out of love for music.
I guess you probably receive a lot of deoms on a monthly basis and listening to them certainly requires a lot of time and attention. What is crucial when choosing a demo to be signed for your label?
Yes, about 300 demo tracks arrive in our inbox on a monthly basis. Of course, we check and listen to all, but when we come across something that is in the style of a publishing house, which is about 1 in 100 tracks, then of course there is a detailed listening on a couple of occasions, to pay attention to every detail, how the track is constructed, what is the quality, is it something that would fit in with the style of music we are already releasing, etc. Quality is certainly crucial. Our publishing house, I can freely say, is one of the few that, even after 13 years, signs both famous performers and young talents, it does not focus only on famous names, as many other publishing houses do, once they become famous. This is not the case with us, so the only thing that is crucial in signing a track at our publishing house is quality, and of course that the track is in the style of music that we publish and tend for years.
In 2016, Balkan Connection was selected as one of the Top 10 Beatport favorites and as the best-selling label of the same year. Was it your most successful year or would you single out another one?
So far, the practice has been as follows: each new year will be more successful than the previous one. Now, when it comes to recognition, as we were chosen in 2016 as one of the favorite and best-selling digital publishing houses on Beatport (Progressive House genre), it certainly pleases. Just like in 2018, when we were pleasantly surprised by taking the third position on Mixmag Adria (Top 10 Regional Labels). It is worth mentioning that, back in 2009, Balkan Connection was named the best label in Southeast Europe at the SEEME Festival (Bulgaria).
What are the releases that have, in some way, marked the label so far?
I would not single out any release separately, because as I have already mentioned, answering the question related to the demo tracks and what is crucial. We simply sign and publish only what we love and feel is appropriate for the publishing house. In other words, through our label we share our personal taste of music, so all releases are equally dear.
What can we expect from BC in the coming period?
We continue with the same pace and same story. We share what we love through the publishing house with our fans around the world. The novelty is the "Balkan United" label that we opened in April 2020, and on which, in some way, we unite the forces of three publishing houses that are in the sphere of Progressive House: Balkan Connection, Balkan Connection South America and BC2. On this publishing house, we will release "Best Of" compilations, four times a year, made from our favorite things from these publishing houses, as well as several compilations with exclusive music by young, talented, ambitious and promising producers around the world.
From your point of view, how difficult is it today to educate the younger generations about music?
It's not easy, but with the help of enthusiasts and fans of a certain sound, such as the Progresivna Suza is, everything is easier.
Do you find time for some other activities, in fact, do you have a hobby or something you like to do in your free time?
First of all, in the first place, there are obligations on a regular job that I have, then work with all publishing houses comes on the scene, I use the little free time that I have left mostly to walk in nature (at least an hour), after that I watch a series , film, etc. There is really not enough time for a specific hobby.
How do you see "Progresivna Suza" project?
Progresivna Suza is something that Serbia has needed for a long time. Answering the first question, I mentioned what selflessness can contribute to the scene, and I see the Progresivna Suza in that way. The selflessness, unconditional support, love, enthusiasm, energy that this group of progressive sound lovers has, is invaluable! Just keep it up, you have my full support !!!
For the end, your current top 4 tracks are…?
01) ID – ID // 02) ID – ID // 03) ID – ID // 04) ID – ID
In this moment, let's say:
In the name of Progresivna Suza, thank you very much once again for this conversation!
Marina Todorović
Nenad Nikolić