One of the leaders of the global progressive house scene, the Tel Aviv-based visionary, award-winning producer, and an internationally acclaimed DJ, Guy Mantzur , an artist who's unconditionally ready to support other musicians as well and show his gratitude to those who helped him on the way up.
From his home base of Tel-Aviv, Guy specializes in electronic music crossing all genre labels, progressive house, techno or tech-house. His works have regularly featured on a multitude of TV shows, film soundtracks, and compilations around the world, with his productions yielding countless success stories both in the charts and on the dancefloor.
In addition to his studio talents, Guy is the co-owner and A&R for Munich-based label "Plattenbank" alongside Yaniv Tal. His music often tops the Beatport sales charts and is played & supported by the biggest names around the globe.
In the last years he established himself as a DJ and as a producer and recognized with his unique hypnotic melodies and sound that can take you to space and back.
Hello Guy, thanks for your time for this conversation. We're excited to be able to catch up with you. What a challenging year we've left behind, right? Reflecting back on it, are you feeling positive and optimistic about the year ahead?
Hey, thanks for having me here.
Yes! This year was challenging and I believe that the one ahead will be also challenging and the situation is still unclear but I'm an optimistic guy in my nature, so I can see the light at the end of this period. I see some places that started to adapt the new situation and there are small parties coming back to life, hopefully it will grow to the normal shape that we love so much.
What was the music scene like in Tel Aviv when you first starting making electronic music? Can you share some memories from the days you started DJing?
The first years of electronic music in Tel Aviv were amazing, it was the golden age of music here, and I think they even did here the first global underground party ever. We used to have in each weekend lots of big raves and many clubbers dancing outdoor, near the beach, you could find in one night, Sasha, Digweed and Faithless live on the other part of the city.
Drawing influences from Tech House, Techno and proper Progressive House, you create your own distinctive musical template that has seen you establish as a top DJ/Producer worldwide. You are recognizable through yours unique hypnotic melodies and seductive grooves. How would you define your sound, and describe its evolution over the years?
I guess the fact of my roots, being a musician who played guitar and piano and loved to listen to Pink Floyd, Neil Young, Portishead, etc. gave my production a flavor of live and very emotional vibes. It's really important for me that the music won't be flat and have layers that can touch in many ways. Of course its my own taste but the most important for me is that the music will excite me while working on it or playing it, then the rest is for the crowd to decide.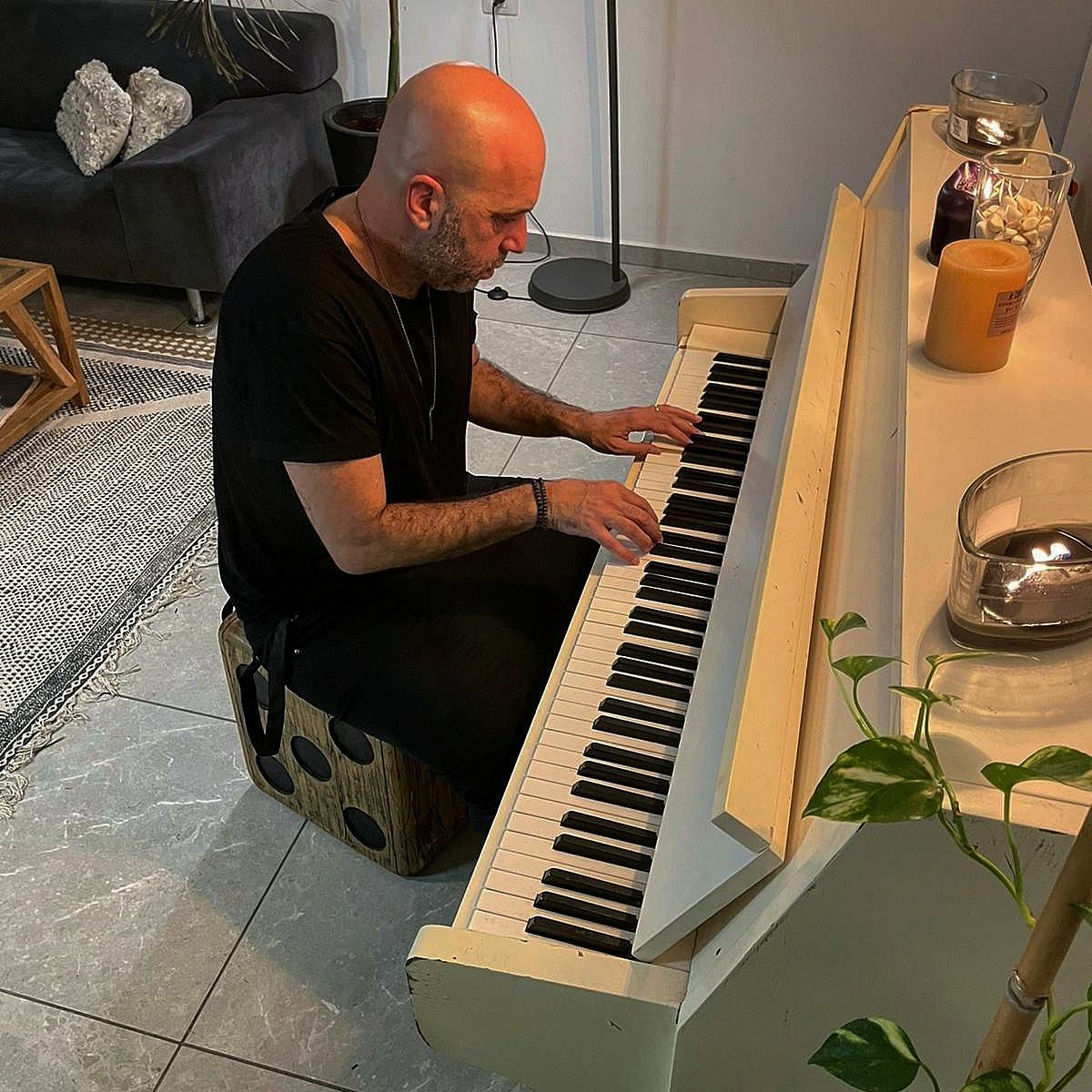 How important do you think melody is to progressive house? Do you think it's important in making a track?
Progressive house is usually coming with melodies hand in hand but not necessarily, every melodic track is progressive, the progressive sound signature is also about telling a story, make a build up, sometimes make a break that can make you get lost inside it, that's the beauty in it as for how I feel.
Let's talk about your producing process a bit, what does your studio consist of? What hardware/software do you use most and why? Is there an integral piece of equipment you use in your productions, if so, why?
I use Cubase for many years, I love it and guess I got used to it. I also use lots of analog stuff and outsource synths, I have the Polly evolver by Dave Smith, Prophet 6 by Dave Smith, Juno 60, guitars and outsource effects, it gives a lots of inspiration playing with real keyboards and press the buttons.
Which track was the most challenging to produce and why?
I think that the vocals tracks I did with Khen were very challenging because we had to combine lots of elements and work with singers with lots of vocals recording sessions. Working with vocals and lyrics is always challenging for me because you always want that the words will have a special meaning and it is sometimes hard not to fall into cheesy sentences.
Both yours debut artist album, "Moments" (2013), plus collaboration with Sahar Z on Lost & Found label, "Time" (2014), were adored by critics, fellow artists and music lovers. Were there any major challenges throughout its development? What makes a good album for you?
Thanks for the beautiful words. Yes both albums got lots of love and I thank all the people for their amazing feedback. I think that good album should come from a deep need of saying something, telling your personal story and when you're able to do so then people can connect to a deeper part of you.
You are A&R and co-owner of Munich-based "Plattenbank" label. What made you decide to start working on your label? How do you select artists for the label and in what particular has to stand out for you?
I have an amazing partner name Yaniv Tal, he is very professional in the business and I'm glad to have him by my side. We started the label together with a first EP by me name"City Light", he signed it and in one of our conversations I told him that I want to start a label so he suggested me to do do"Plattenbank" together with him and till today we are doing it together. Such good feelings when you find good music to your label, like find a diamond. 🙂
Our agenda in the label is good music, we love also to find new artists and give them the platform of releasing music, I think that the future of music is in the hands of those young producers because they will be the next generation so it's very important to look out for them, they also have such a beautiful music so its a win win situation.
You were part of the "We are lost" festival (Lost & Found), do you think the event achieved its initial goals? What anecdotes can you share from it? And how was that experience?
I have been part of Lost & Found since the beginning, Guy J is one of my best friends and we do lots of things together. We started with a 80 people party in small club in Netherlands and our last festival was 7000 people in Argentina, my bond with Guy and the label has giving me so much and I love the way things are developing for the label. It always feels like a special day when we do a Lost & Found party, the DJs, the crowd and everyone relates are like a community.
Speaking about this, as we know, you're part of a real musical family along with Guy J, Khen, Chicola, Sahar Z…Why do you think the progressive house scene above all others creates such close friendships and support among its artists?
I think that its because that this music is build from emotions so people are more open, friendly and open to each other, they not only party together, they are sharing emotions, excitements and feelings, open their hearts to each other.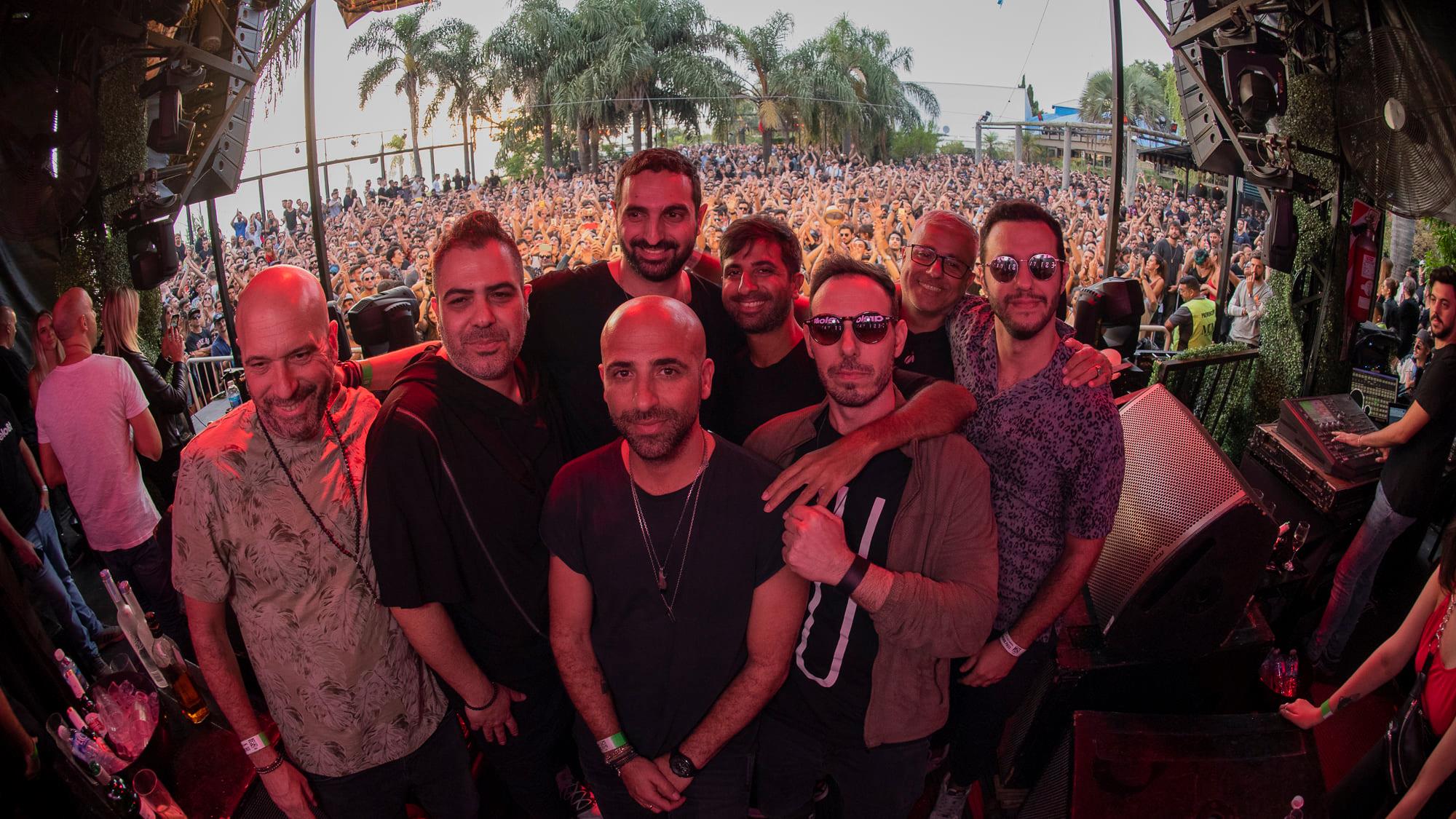 Do you have any other releases or projects planned in the coming months you can share with us?
Yes I have but still can't talk about specific details, I can say that I will be back to "Lost & Found" this year and also will have the first EP on my new label "Moments". More info will come soon.
Thank you so much for chatting with us. Any final words for the readers?
I miss you, I miss dancing with you, I miss see your smiling faces and I'm sure we will all dance together again.
Love you all!
Guy Mantzur