Stereo Underground has the excellence as his primary weapon and that's what makes him one of the most in-demand artists in progressive house and melodic techno scene today. This cutting-edge Tel Aviv-based producer, composer and educator shared the booth with John Digweed, Lee Burridge, Guy J, Danny Howells, Hernan Cattaneo & many more.
Stereo Underground is also the co-founder of the biggest music school in his country "BPM College". His forward thinking instrumentals speak louder than words, his bootleg for "Radiohead – Daydreaming" reached million plays on YouTube. Besides his original music, SU released official remixes for Sam Paganini and D-Nox & Beckers. His debut EP "Endless Sun" was the most successful release on Hernan Cattaneo imprint "Sudbeat" in 2016, "Northern Lights" on Guy J's "Lost&Found" reached #3 on Beatport's top 100 Progressive house chart & his track "Flashes feat. Sealine" became a Progressive house anthem all over the world.
On 2019 he released his debut full album "The Art of Silence" on one of the most prestige labels "Balance Music", an eleven tracks Album showcasing his musical journey & wide perspective on sound & life, with massive support from the industry. In 2021 Stereo Underground collaborate with D-Nox and reached the number #1 top 100 Progressive house chart with "Dolby". To complete his artistic vision, Yariv has broken new ground and built his "Space Controller" which is a unique custom midi controller that will control every aspect of his live performance, playing at the most prestigious clubs all over the world.
Hello Yariv, thank you for taking the time to speak with us.
Firstly, how are you doing? What have you been up to over the last couple of weeks?
Hi, actually I'm doing great, I've just relocated with my wife & kids to Athens, Greece. So it's a new exciting chapter in my life. I took some time off from touring and that was my main focus in the last 3 months.
You began your musical life as a drummer, when you were in rock and other genres. Now that you look back, could you see yourself playing a different music style or do you think that electronic music is your calling?
I still love lot's of different genres of music from Classic music to Heavy metal & between. Electronic & computer based music was the only place I could bring a complete artistic vision to life, in musical bands there's too many opinions, ideas & lot's of ego, & ego is not my amigo.
Coming from Israel, how would you describe the Israeli audience? Can you give us an insight into the club scene there?
Israel is a very instance place to live, the daily life is full of stress, so party thru the weekend is a great escapism, there is lot's of parties, indoor & out door. Besides Techno & indie dance, Psy trance is Still a major genre.
Most of the clubs are closed including the legendary "Block" club, so it's mainly mini clubs or huge festivals or events. The Israeli crowd is very "warm" & feedback lot's love & good vibes, but make sure you play lots of bangers due to their lack of patience.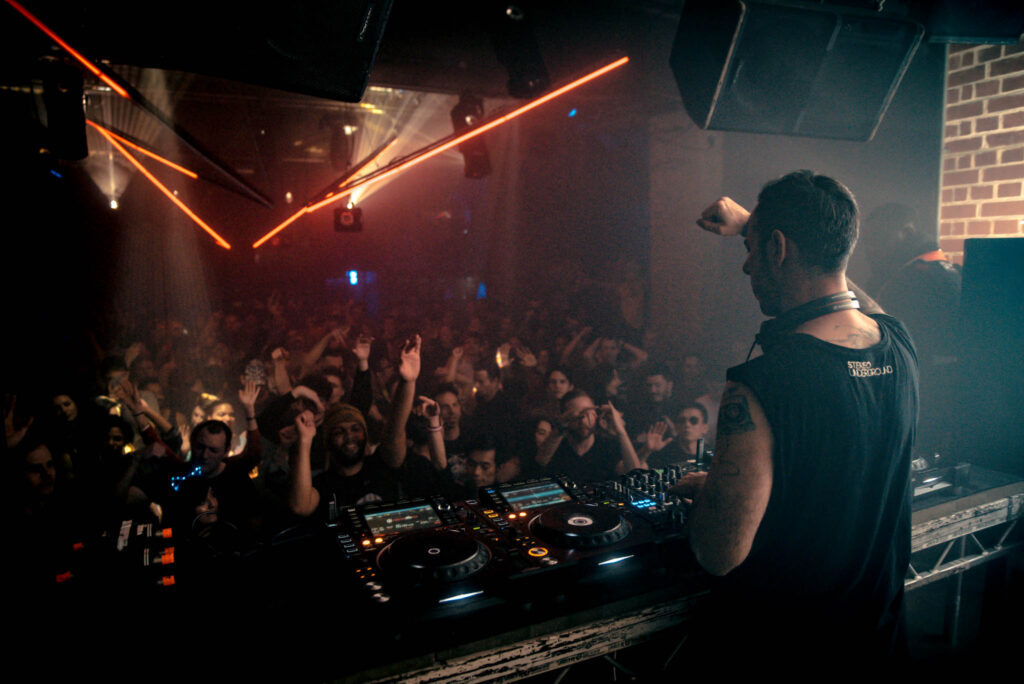 Starting a chapter as Stereo Underground from 2009, how would you describe your development as an artist in terms of interests and challenges?
As an artist I'm always in search for new sounds & different ways to express myself. I get really bored doing the same tracks with just different melody & hook, can't connect to producers who work that way. I think music is a reflection of our soul, so I think that my music changes according to my current conciseness in life.
In the first years, my sound was more pumping minimal techno, I did an official remix to Sam Paganini & others. But later on in life, I started to open up my feelings, put more melodic layers. I also heard lot's of people say that my music became much more "Happy" since I became a father 3 years ago.
The big challenge for me is not the musical side, it's the "Social media" monster that you need to feed all day. It's a sad reality these days, the average clubber doesn't know what's good or not, just what is "Hype" according to fake social media. It's the same people who prefer to enter the backstage & be with their phone 90% of the night.
When was your first professional DJ gig – how did it feel when you first got on DJ decks and played music for a crowd?
I started to play in 1996 when I was 16, back then I played groove & french house on vinyls. I think my first gig was in a local bar in my home town Haifa.
What feelings do you want to evoke in audience when you are playing?
I always try to create a musical journey, to arouse the listeners mind, not just cardio lol. I can play at least 4-5 different genres in one set & also love unconventional track structures. I also play live so every set will sound different.
With more and more musicians creating than ever, and more and more of these creations being released, what does this mean for you as an artist in terms of originality? 
I'll be honest. I almost never listen to other electronic music, my inspiration comes from daily life, nature or other musical worlds. As I said, music is just a reflection of our soul & our state of conciseness, I always saw the world in an unordinary way & I think my music reflects that.
How does your work as a DJ influence your studio productions and vice versa?
Some tracks can sound amazing at your studio & fail on the dancefloor & vice versa, so playing around the world for different people & different sound systems can teach you a lot. In a party there's a totally different energy then in your home studio, a boring minimalistic loop can work like magic in a party.
You're co-founder of BPM College which is the leading music production school in Tel Aviv, founded in 2003. Can you tell us a little bit more about it and are you satisfied how the things are going?
BPM will celebrate 20 years next year. A part of my ex students & alumni are: Red Axes, Mita Gami, Saraga, Modus, Riot, Whales & other big names who play all over the world. Covid was hard time for education due to social distance & "Zoom" phase. But we are back in full power, launching a "Masters Sessions" pro courses with huge names as part of the teachers & also a partnership with the leading academy of music in Jerusalem to create the "Super Musician" degree, a BA in music & production. So I'm very happy with what we achieved so far.
Which advice can you give to young generations who are inspired by you and want to become DJs and artists as well?
Be inspired by create your own tone. Don't imitate innovate. Learn every day & never stop. Music career is a long long journey, prepare yourself to a marathon, not a sprint run. Build a slowly but true fan base that will long last & not just a short phase hype & fake followers.
As we know, you're part of a real musical family along with Guy J, Chicola, Eli Nissan, Eran Aviner, Khen, Sahar Z, Roy Rosenfeld….Do you think that progressive house scene, above all others, creates such close friendships and support among its artists?
I always prefer to work & collaborate with people who spread positive energy & not just with the "Big" names. I think you can see it also in Keinemusik & other music collectives. Don't think it depends on a music genre, maybe it's the love of Hummus. 😉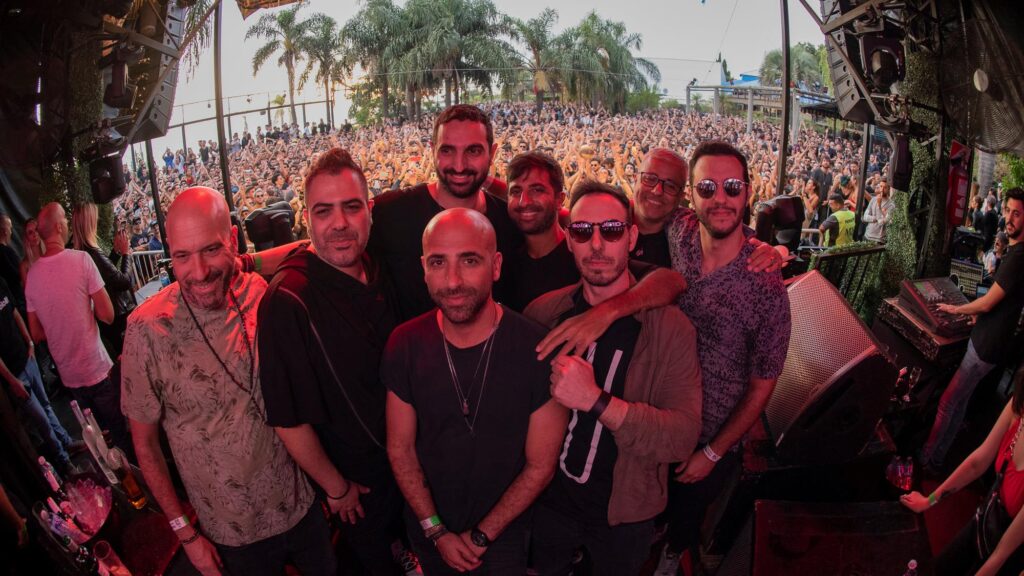 Outside of the music, what else do you enjoy doing, do you have any hobbies?
I love to cook, it's my biggest passion besides music. I also love to eat & drink wine, so everything involved in new tastes & textures. I still play soccer once a week as sports and my new hobby is fatherhood, I love to spend a lot of time with my kids, Koren & Mili are my new best friends.
Yariv, thanks again for your time to answer on our questions! We wish you all the best in your future projects and we hope to see you soon. 
Thank you & keep doing your amazing part in the music industry, hope to play in your event on 2023. ❤️