Progresivna Suza returns to Turija this year to organize the second progressive house festival called Avanturija 2023, which will be held on August 18th and 19th, at a well-known and beautiful location, Salaš na tri vode.
Let's remind you that last year's two-day gathering featured the following fantastic performances by artists who made the first edition of our festival very special, and they are: DJ Ruby, East Cafe, N-tchbl, Jelly For The Babies, Hobin Rude , Adnan Jakubovic, Lukai, Aleksandar Markovic, Igor D., Gizmo, Jasmin, Nenad Nikolic.
As in the previous year, during the gathering in Turija, this time too, one of the goals of the event will be the collection of funds for humanitarian purposes, but this time in cooperation with the Podrži život (Support Life) Foundation.
The lineup that will complete the program this year consists of some of the big names of the electronic scene, who will perform in Serbia for the first time.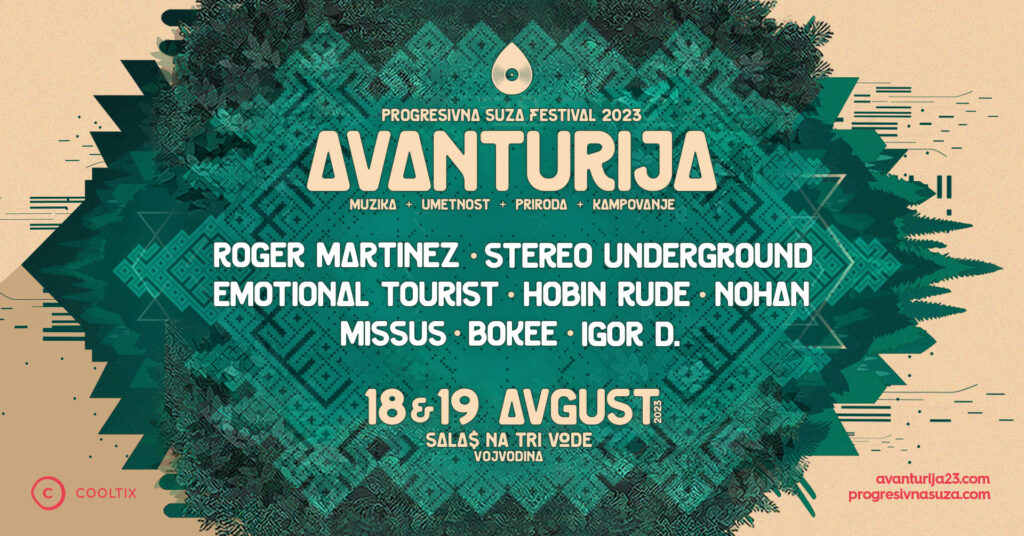 On Friday, August 18th, an unforgettable musical journey awaits you, for which, the following artists will be in charge: Roger Martinez, Missus, Bokee, Hobin Rude.
During the second night of the festival, on August 19th, crowd will have the opportunity to enjoy great performances and an unmistakable selection of music by the following artists: Stereo Underground (live), Nohan, Emotional Tourist and Igor D.
Join the team and be part of this adventure that offers you a unique experience, obtained by a fusion of great energy, nature, music, socializing and various other activities.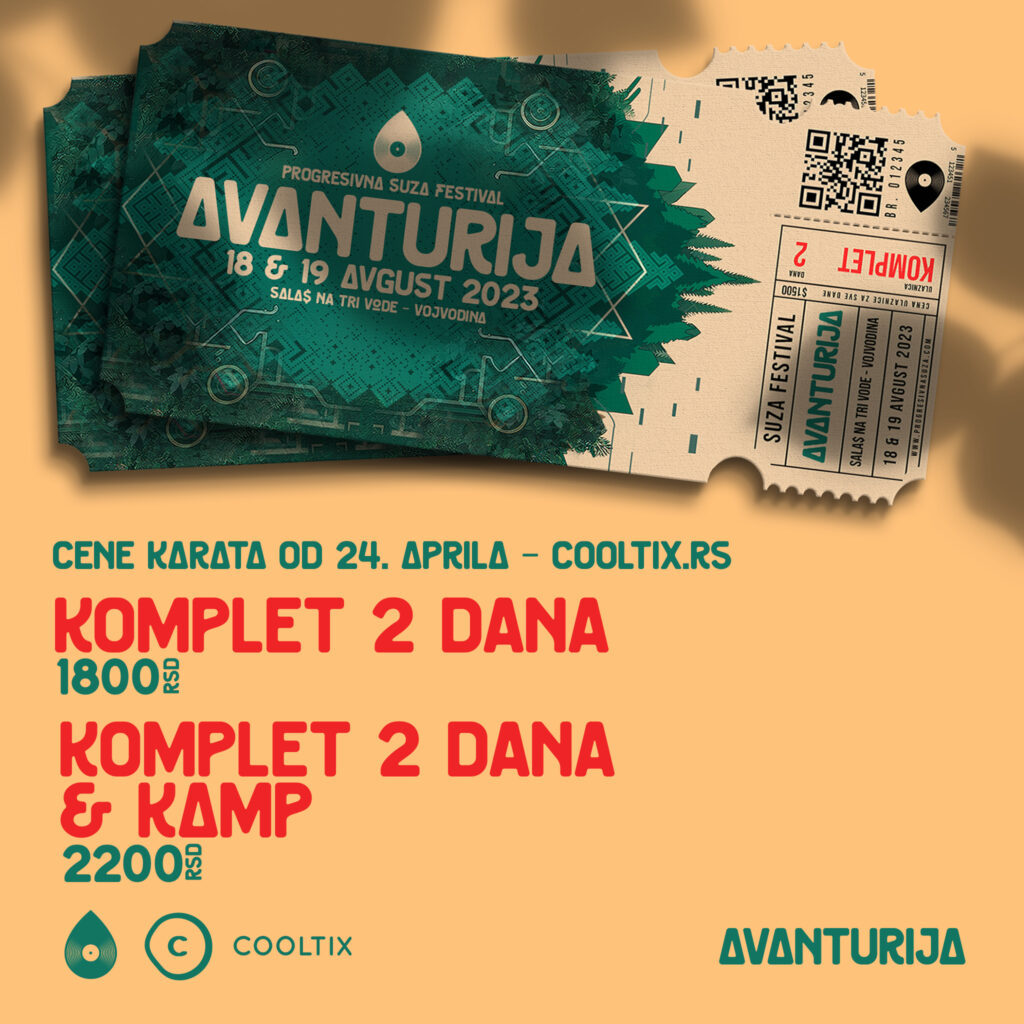 Tickets for the festival are on sale through the Cooltix online platform, the second phase is 15€, for a regular two-day ticket and 18€ for the ticket with a campsite.
Follow Progresivna Suza Facebook page and official event for more information.