From the hotbed of talent that has risen out of the Middle East, Shai T's star burns brightly in the dance music firmament. At the cutting edge of the underground scene with a unique sonic palette and an ability to harness the full gamut of genres, from deep, tech and progressive house, to forays into techno and electronica, his music paints a vivid picture of refined natural talent.
Shai began his musical voyage at a young age, as a multi-instrumentalist and accomplished performer, music had always been an overriding passion for the Israeli star and a guiding force on his career trajectory. Consequently, he quickly found himself performing across the local scene as a headline DJ for the city's leading nightclubs. As his talent became recognised, DJ performances have extended far beyond Israeli borders as he became a renowned international artist performing at a host of world-famous venues.
In tandem, a production career has witnessed a growing evolution of the Shai T sound that has seen him a first choice for booking agents and leading record labels alike. With a decade's worth of commercial releases under his belt, 2018 became a catalyst for a rise to greater prominence with an appearance on the number 1 best-selling "Summer Sol" series via the aptly titled "Believe". Since then, appearances on All Day I Dream, Anjunadeep, Lost Miracle and TRYBESof have all catapulted Shai T to the attention of the underground music fraternity with an immaculate blend of intricate rhythms, flowing melodic lines and organic sounds. Top 10 Beatport hits have followed with the deep house vibes of Shai T's "Our Time" on All Day I Dream and the 2020 melodic house gem, "Where the Heart is" for Lost Miracle.
Continuing to lead from the front in an unprecedented and challenging time for the music industry, his undoubted talent finds him establishing a host of new and exciting projects over the coming months. Passion, talent and technique place him as a continued and growing force in the world of underground dance music as he weaves a magical sonic tapestry of powerful storytelling and aural splendour.
Hi Shai T, thank you for taking the time to chat with us.
How did you discover electronic music and when did you realize this is what you want to do?
Hey, thanks for having me. 😊  I'm a musician since I was 9-10 years old, playing many instruments and listening to a lot of music every day. My romance with electronic music began when I was 22 years old, during a trip in Australia, in which I found myself in a massive festival in Sydney, I feel in love with the vibes, the people and the feeling of house music, and since then I knew that was what I want to do in life. 
Talk to us about growing up and living in Tel Aviv, how has it affected your musical taste?
Well, I don't think it has affected my musical style that much, as Israel is a combination of people from all over the world. My family roots are from Spain and north Africa, so I guess that some of my influences are from there, as some of the music I was listening to at home as a child, was oriented to these roots.
What do you think about the clubbing scene there. Happy with the way things are or do you think something needs to be changed?
That's a big question. In general, Tel-Aviv is well known for the amazing night life it has, bars, clubs, festivals and etc. It is a city that attracts many people from all over the world cause of its reputation as a night life city.
On the other hand, in the professional view, I would be more happier if some of the process inside the night life were made based on skills and not on personal connections.
How often do you get to play in your home town?
Honestly, during the last 2-3 years, most of my gigs are usually out of my country, but lately, as Covid crises solved in here and the rest of the world is still fighting with the pandemic, I find myself playing much more in the local scene then I was in the years before the pandemic. Must say it's a great feeling to play for your hometown crowd. 😊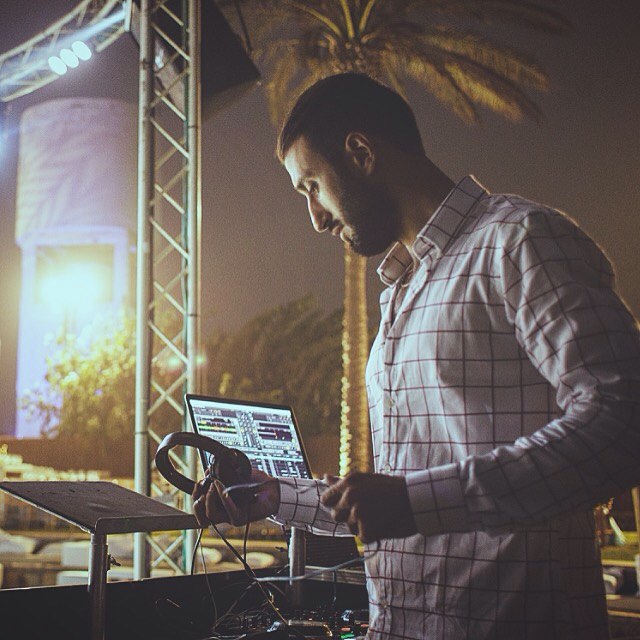 At what age did you play your first professional gig? Describe to us how it happened.
I think it was when I had 22 years old, in a small bar next to my hometown. It was really special for me, and I was super hyped, even it was a small place of around 50-100 people in total. I knew the owner of the place, which was my friend, and asked him to book me once – for a very low fee! 😊 Finally that worked out and both sides were happy from that night.
Which labels or producers you think that have pushed the musical boundaries to create unique records, could you name some?
I don't think I can name one specifically, there are so many talented and great producers, musicians also, and each one of them is giving his own boost and support to the development of the music industry.
What are your thoughts about remix work? Do you enjoy more when playing your own or other artists tracks?
The truth is that somehow its harder for me to play my music on my gigs, even if that release was #1 on the charts and etc. I do play lot of other artists music in my gigs, as I like to support and to get inspired from other artists music, but I do think that the right way is to balance between playing my own music combined with other artists.
What are your favorite pieces of music equipment and what's exciting you the most in the studio?
I guess I'm just a normal one on this one – Cdj2000 Nexus + Djm900 Nexus will be the best for me today. On the studio side, its much more complicated as I always like to get more and more new gear for the studio. 😊 I do feel that every new gear I'm buying, is giving me new inspiration to create new music.
Walk us through the production process of your tracks. How often do you get to be in the studio?
Almost every day. But it doesn't mean I produce a lot of music always.  As a producer, you have time when you are more productive, and time that you feel nothing works in the studio. Then you should take few days out to clean your mind and get back fresh with ideas.
I had time when I made 2-3 tracks in one month, and time in which I hardly made 1 track in 2 months.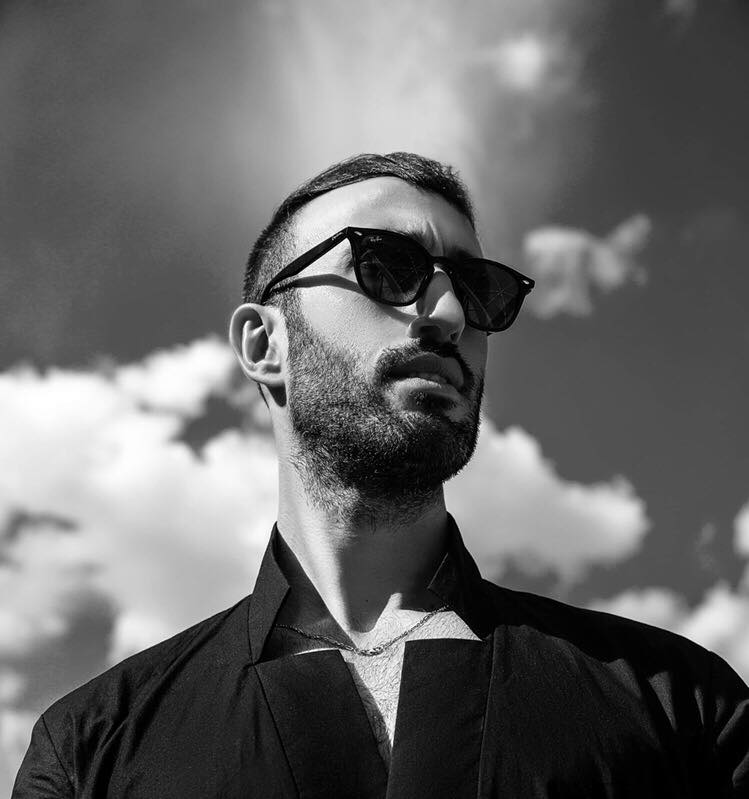 How do you spend your free time, do you have any hobbies?
Yes I do, I like to do sports, basketball, running, I like going to the beach, and I like vacations!
What are you working on these days, anything new your fans can look forward?
Sure. Summer is coming and I'm going to have few releases with great labels, and while writing this interview, I'm working on a new remix for a very special artist, which will be released around October 2021.
Do you have any final words for the readers?
Stay safe & healthy, good times are ahead, and keep on loving and supporting the artists and the music industry! Thanks for having me. 😊
Thank you for your time for this conversation. 😊