In 1994, frustrated at being halfway around the world from where the music he loved was happening, Anthony decided to re-locate to England's capital. It wasn't long before his talents were picked up by a core group of the UK's biggest DJ's, who together forged a strong squad of players that would shape the sound of the next 15 years.
Anthony would go on to build a reputation for his un-parralled mixing skills, set programming and the rare ability to adapt to whatever club environment he finds himself in. Another weapon in Anthony's arsenal is the way in which he blends tracks together. He uses his musical knowledge of chord structures and melodic phrasing to make sure every thing is mixed in key.
Upon more recent years, 2010 improved further on previous years for Anthony by an even busier touring schedule including just over 100 performances in total at various clubs and festivals over the globe. This was also the year Anthony was selected to mix the cover mount CD for DJ Mag's coveted Top 100 DJ's edition. The mix has received high praise from all the big hitters and industry professionals alike. Alongside DJing, Production was key to Anthony's success with high profile releases including his massive collaboration with King Unique called "Vamoosh" released on Bedrock.
2011 is a year of change for Anthony, with his move to the world renowned B4Bookings Agency standing alongside fellow DJ's the likes of Davide Squillace, Marco Carola, Slam & Paco Osuna to name but a few. On top of this, Anthony has been in the studio creating new tracks that will pleasantly surprise his adoring followers whilst simultaneously create an entirely new fan base. His gig diary is looking as healthy as ever, including an extended tour of his homeland, Australia as well as dates all over the world.
Let's start this conversation with a small introduction to the beginning of your career. In one of your interviews, you said that you started playing with 13 years old but before all that, you played drums. Can you tell us in a short about that? 
I grew up in a very musical house. My father was a keyboard musician in a band and l started playing the drums from the age of 4. I started listening to dance music on the radio when l was 11 and then started buying some of the records that l really liked. The music l was first listening to was funk, disco and electronic music. It wasn't called house music untill years later. I bought my first mixer and 2 technics 1200's turntables when l was 13, and by the time l was 15 l had won the DMC mixing competition.
There are stories that you played in a big club when you were 15 years old, and that all the money you earned went to charity. What can you tell us about those times?
Yes that's right l used to DJ at a monthly event which was held at my local town hall. It was a$5 door charge and all the money went to charity. We used to get between 500 to 800  people attending each month. 
In '94, after a period of playing the majority of venues around Australia, you wanted to try to challenge yourself to the next phase of building your DJ career. So, what made you to take the long road and move to the UK?
In 1994 l entered a mixing competition which was held by Mixmag Magazine. The competition was to send a mixed tape and the winner would get to play a set at The Ministry Of Sound club in London. My mix tape was selected as the winner so in October 1994 l flew to the UK and played at the club. After spending 3 weeks in the UK and playing at a few other clubs l then decided that this was what l wanted to do so in May 1995 l moved to the UK.
Global Underground's Nu-Breed series of mixes shone a light on a number of artists, including yourself, Lee Burridge, Danny Howells and so on. What was it like for you at the time being asked to produce the first mix in the series? Do you think that when you did the Global Underground CD, it catapulted you to a different level? How did things change for you after the mix was released?
Doing the first Nubreed album for Global Underground was massive for me. It certainly did help shift my career up another level for sure. I was already touring the world before this album but after the release it got busier with more and more international gigs.
You've been a big part of the scene for over 20 years now. How have you seen it evolve and what would you say are the biggest differences in today's club scene compared to that of 20 years ago? 
I've been DJing for 33 years now and there certainly has been many changes. The main and obvious changes which is always evolving is the music, and then also the technology. From first playing vinyl then to CD's and now using USB sticks or a laptop.
Many consider you, technically, perhaps the best DJ of all time. What do you think about that?
It's a very nice compliment. Its adds an extra bit of pressure and level of expectation when l play as people that know my style of mixing always compliment me on how smooth it is. I studied music theory at school and it made sense to me to apply that music knowledge to my DJing. I key all of my music and my entire record collection of 35,000 vinyls are filed by my key system. This is something that l have done right from the start and mixing music together that worksharmonically, is what makes it sound right to me.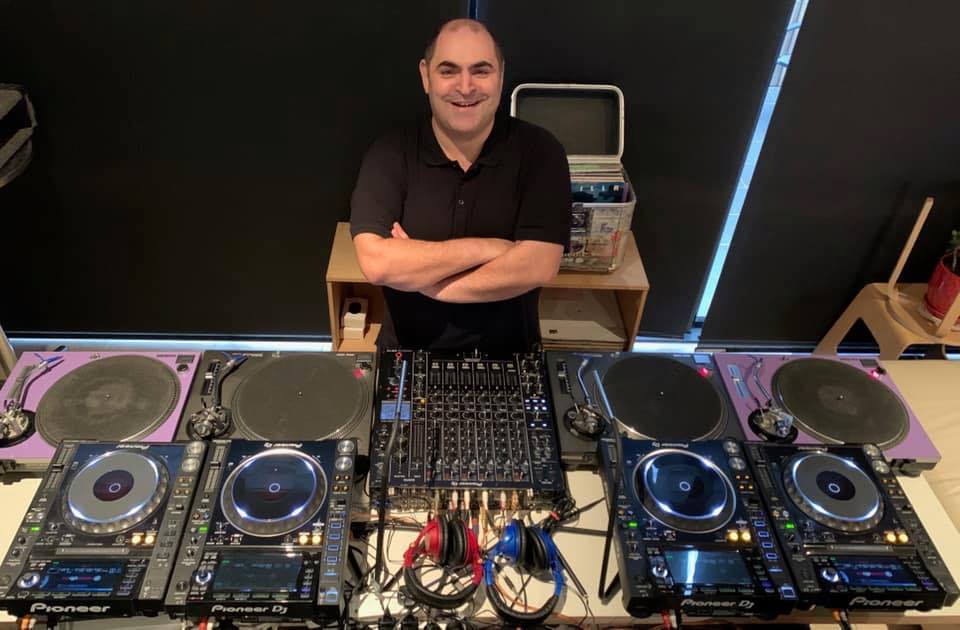 Do you change your preparation at all depending on the country you performing in?
I always have my sound and style when l play. I can change my set within my selection of music according to the set / night. It really depends on my set time to what l play and also what the DJ before me plays. I like the night to build with the right music for the right moment. Slower vibes and Tech House earlier, then build to Progressive House and then onto Techno. Creating the right journey that is needed for the set.
Can you maybe name a favourite gig you've done and what was it like? 
One of my favourite gigs was at Womb in Tokyo. I played the entire night from 10pm to 6am. An 8 hour set that started with House Music then l went through the genres contstantlybuiding to Tech House, Progressive House, Techno and ended up with Drum N Bass for the last hour. It was amazing to be able to play all that music in one set.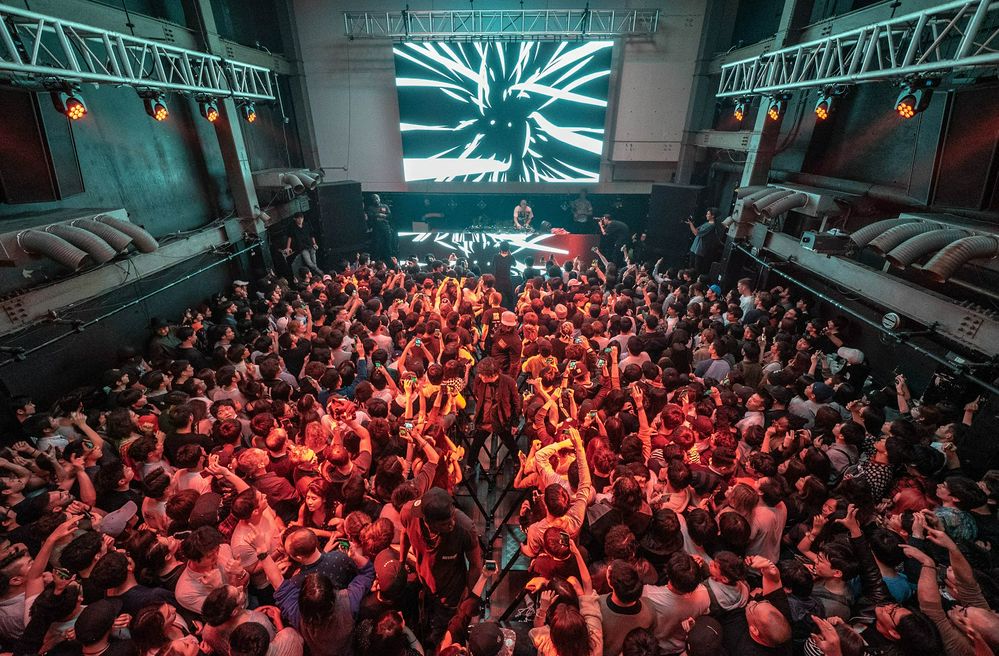 You have been to Serbia many times. What impressions did Serbian audience leave on you?Do you maybe remember a specific performance in here?
Nothing but good impressions and always a very knowledgeable crowd to play to with a great atmosphere on the dancefloor.
And what is your opinion of community ProgresivnaSuza? How familiar are you with this project?
The group is great. I do look through the page occasionally. The music and mixes that are shared on the page are fantastic and l recently did an exclusive set for the group.
Do you know approximately how many records you have?
About 35,000
Your current top 4 tracks are…?