Last weekend people from Progresivna Suza, in addition to local community from Turija, organized charity event that was aimed at raising funds for treatment of Lana Jovanović. Series of parties called Progressive Tales tries to approach this type of event in a completely different way and offer people new experience. Event in Turija (meeting point of the Beljanska Bara and Veliki Bački canal) was first of its humanitarian type, and visitors donated 33,300.00 dinars that were paid into the bank account of the Jovanović family.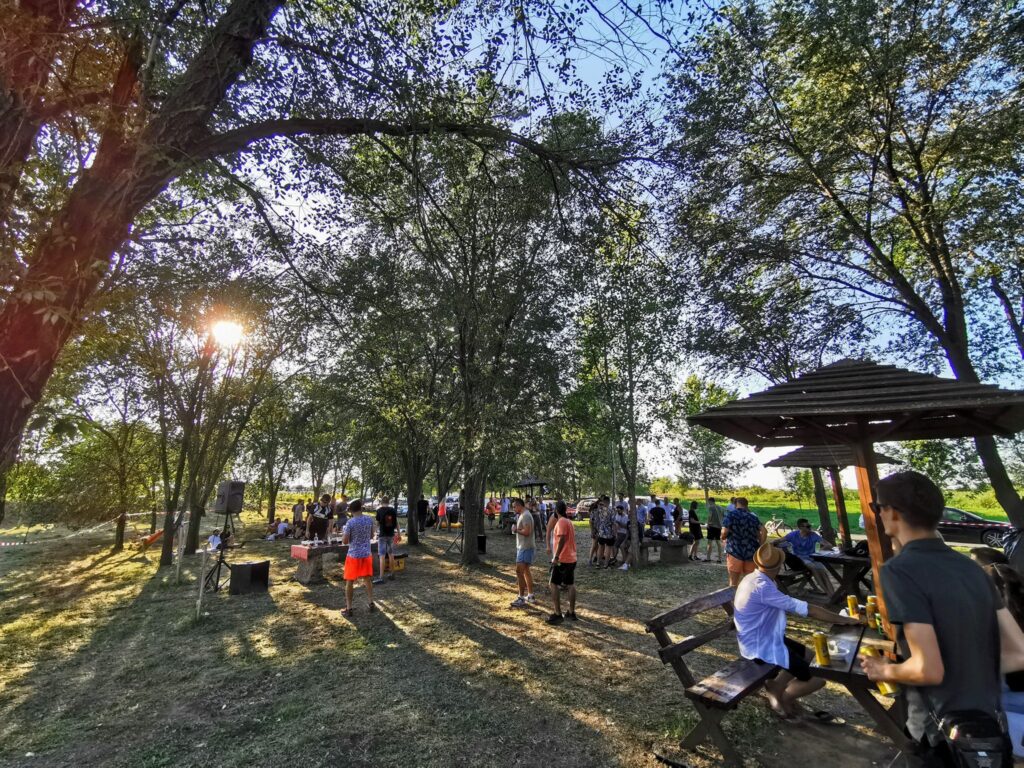 Probably the strongest names of progressive music scene in Serbia played at the event, as well as friends that support this organization: Nenad Nikolić (Turija), Irhad (Novi Pazar), Gizmo (Novi Pazar), Aleksandar Marković (Šabac), Lukai (Belgrade), Igor D. (Šabac) and Bokee (Belgrade).
All-day program, which started at 13:00, was accompanied by a mobile kitchen, courtesy of Progresvna Suza, so visitors could enjoy charms of homemade goulash and kebabs from Novi Pazar, which were also prepared by members of the group led by chef Svetislav Đorđević.
Progresivna Suza organization would like to thank all the locals, the local community of Turija and the municipality of Srbobran who made it possible for this event to take place in a cozy park next to the Veliki bački canal.
"We believe that Turija already is our home, so we sincerely want this kind of gathering to become traditional. We are already thinking about next year with great excitement and we hope that people will be coming in even greater numbers" they said from Suza.
Progresivna Suza (Progressive Tear) is a group of fans of progressive house sound, and was created by a group of fanatical people who shared their emotions through music and found ways to transfer those emotions to others regardless of gender, age, religion and nationality. Organization will be 2 years old in a couple of months, it has 2000 members and has organized over 25 events throughout Serbia. You can find more information on their website and join the group on Facebook.
As we find out, payment of the money collected at this event was handed over to the aid initiators of the treatment of Lana Jovanović in Srbobran, to the "neighbors" from 9 Jugovića Street.
S.N.
Text translated from Srbobran.net