Gabor Kaszas aka East Cafe has been producing intelligent progressive house and breakbeat records for the last several years now. His production has a level of refinement, detail and depth that is rarely seen in today's progressive house landscape. His work on Silk, Mistique, Digital Sensation and Morphosis is much revered by his peers and has earned him heavy club and radio support from DJs around the globe, like Hernan Cattaneo, John Digweed, Nick Warren just to name a few.
Can we start by telling us a bit about yourself and when did you start DJing, what or who were your early influences?
First of all, I to consider myself more as a producer than a DJ. Don't get me wrong, I love playing out the stuff I like, and I am overwhelmed by the positive reactions I usually get, but I am not an extrovert who thrives under pressure and constantly seeks for attention – I love messing around for hours and hours in my "so called' studio instead, creating something that never existed before, and convey feelings with the help of tracks rather than entertaining people in a dark place. I first met electronic music by browsing my dad's vinyl collection. Actually I was a lucky boy, because besides being the perfect father, my dad also had a fantastic taste in music – so I could find real gems on the shelf from Jean-Michel Jarre, Rick Wakeman or Stevie Wonder just to name a few. I was totally blown away from the futuristic sounds of Oxygéne or Équinoxe, and I still find them inspiring every time I listen to them. As a teenager I was really into metal, hard-core and alternative music – bands like Sepultura, Pantera, Sick of it All and Machine Head have their well deserved place in my list of influences, even though I produce totally different stuff.
Every once in a while I hear certain elements or a vibe in my tracks that reminds of these days of my life. The Prodigy, Fatboy Slim and Chemical Brothers were the ones who lead me back to where I came from, and finally I found the sound I was looking for in the first so called progressive era during the second half of the nineties. Global Underground, Renaissance mixes and CD's from Hungarian DJ's like Kühl, Chriss and Slam Jr. were the real game changers for me. Ever since I first met the genre, I had a desire, or a certain itch to make tracks as emotional and groovy as the ones I heard on these compiltions. I could easily continue with a huge list of artists whom I still worship from the early days to this very moment, but I would definitely like to mention my all time fav, John Graham, aka Quivver.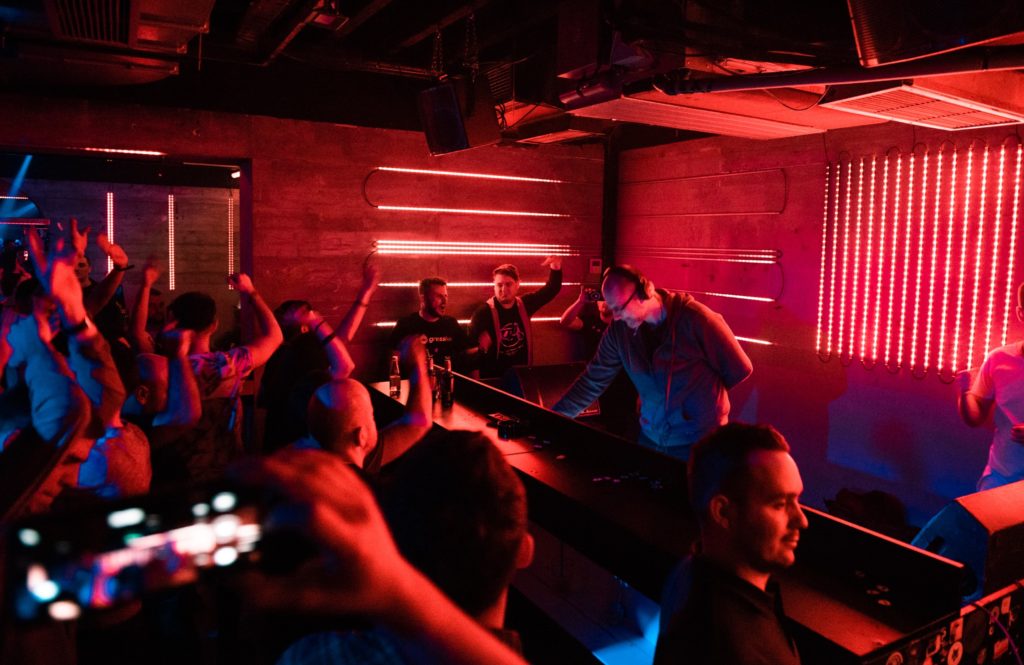 Do you think being from Hungary gives you a certain style or vibe that is different from other progressive house producers?
Honestly, I don't think there is a connection between the two, at least not in my case. Even though there are surely key elements rooted in our nationality, which might be recoginzable in music (just think about the typical nordic sound, or balearic stuff), there is one thing that reminds me from time to time that this does not apply to me. You see, one of the most frequent moments when it comes to chatting with Hungarian pogressive house fans, is when they tell that they never knew that I am from Hungary and most of the time they would only realize this many years after they met my tracks – and usually they would be surprised to find out.
Some say that my tracks have a signature sound, and one can tell when an East Cafe track is played, but I consider myself a lost traveller, still trying to find the right path, and instead of being confused, I try to enjoy the search, and not to worry when I find myself in a dead end.
How did your alias ''East Café'' come about?
Before East Cafe I had several funny artist names, like Spiny Norman for example (check the Monty Python sketch – it's hilarious!), but none of them seemed to fit… Then one of my best friends came up with the idea of opening a Café, where one can listen to live progressive and deep house sets during daytime, and simply enjoy a drink in a non club-like scenario. It was the early 2000's, we were young and full of ideas. 
There used to be a place called Home Café offering a very similar concept in Budapest, but unfortunatelly by that time it was already closed… So, we came up with the name, East Café. Café, for what it is, and East for it sounds mystical, and back then our music had an oriental touch to it actually, therefore it seemed to be perfect. Eventually this bright idea of ours never became reality – basically we never had the chance without solid monetary background and connections, but our vision survived in my productions under the name of this imaginary place that only existed in our dreams. (It is funny that nowadays this is something quite common around here, there are DJ's playing house music, even in fashion shops…)
What can you tell us about your recent collaboration with the Sudbeat label?
This is something special for me. I remember having dinner and a nice chat with Hernan and our friends, four or five years ago… by that time he had already played numerous tracks from me, but I never really asked if he could imagine an East Cafe production coming out on his label. So I thought it is about time to ask the question, since the previous night he dropped an unreleased one from me at Akvarium, which the crowd seemed to enjoy a lot.
He said "Look in my eyes, you'll be on Sudbeat, just keep on sending your stuff!".
And boom, from that very moment, instead of being inspired, I felt nothing is good enough to submit as a demo… But that's just me, I am hardly ever happy with my work, even though I should be, at least according to the feedback I usually get. Anyway, fast forward to 2019: when Hernan called me and asked if I would be interested in joining him, Graz and Nick on his Sudbeat label night in Budapest, I knew that THIS was the perect moment, so I wrote this track, "A Landscape In Blue" for my warm-up set, and send it over to the guys for consideration. Basically it was the first time I officially sent material to them, et voila, now I have a track released by the mighty Sudbeat label. I can only hope that more will follow later.
What was the last record you bought and why?
My very last purchase was a classic from the Beastie Boys, my favourite LP from them actually, Ill Communication. I have listened to this gem since it came out during my high school years. I am definitely not into hip-hop, neither rap music, but this album is an exception, it's something quite different, I love how eclectic and raw it is – from hard-core punk vibes to almost jazz-like instrumental beauties, it covers an extremely wide variety both in sound and genre. Still have the casette hidden somewhere in my room, but now I am a proud owner of a double vinyl (even though it is just a remastered repress). Better late, than never, they say!
My latest EP on the shelf is The Great Escape from Volen Sentir, I think this one needs no further explanation… An instant classic from one of the best labels out there.
We had the opportunity to listen to you in Belgrade, Serbia in February this year. Can you briefly describe us that weekend? Trip with the crew, accommodation, club, homecoming…? Did you like the kabobs from ''Walter''?  
I enjoyed every second, from start to end. Great company on the road, a wonderful city and perfect hospitality outside the club, and only one word can describe the inside: magic. I felt home. Small clubs like these are my favourites, lovely underground vibe – people are there for the pure love of the music, it seemed like a family, where everyone knows each other. Smiles from every direction, this is what I really miss these days. I hope we can continue with the same passion and intensity…
Kabobs? First time for me, but an instant love story for sure! Now I definitely need to try more treasures from the Balkan cuisine! 
And in your opinion, what was the track from your set that marked the party?
Emi's remix of Boxfresh tore the roof off, the place went crazy to the sounds of master Guy J, and Eric Lune's remix of Hemisphere had amazing reactions as well, but for me the best moment came during my very last track of the night which was Emod – Once There Was (RJ Pickens Analog Reconstruction). Such an emotional way to say thank you and good-bye to a unique crowd like that… 
What's coming next? What can we expect to hear from you later this year?
Remix wise, up next is something I did for Particles, and I still have some nice tunes to work on, but it'll take some time to finish them since it is rather hard for me to find some free time to spend with producing music lately. I also have a few originals coming, most of them are basically finished, just need some afterwork and mastering. A four tracker EP will be out on Golden Wings Music soon, some of these were already tested at DOT in February.
For the end, your current top 4 tracks are…?
Lightbulbs – S'arracher ou s'attacher
Emotional Tourist & Interlude – Doină
Ormatie – Taifun (Silinder Remix)
And I'd like to mention my favourite of the year so far, which is Walkman by Budakid. Been listening to this for a while now, it is like a childhood memory that I never knew I had – some 80's vibe with a 90's touch dressed to the latest fashion. Absolutely amazing work. 🙂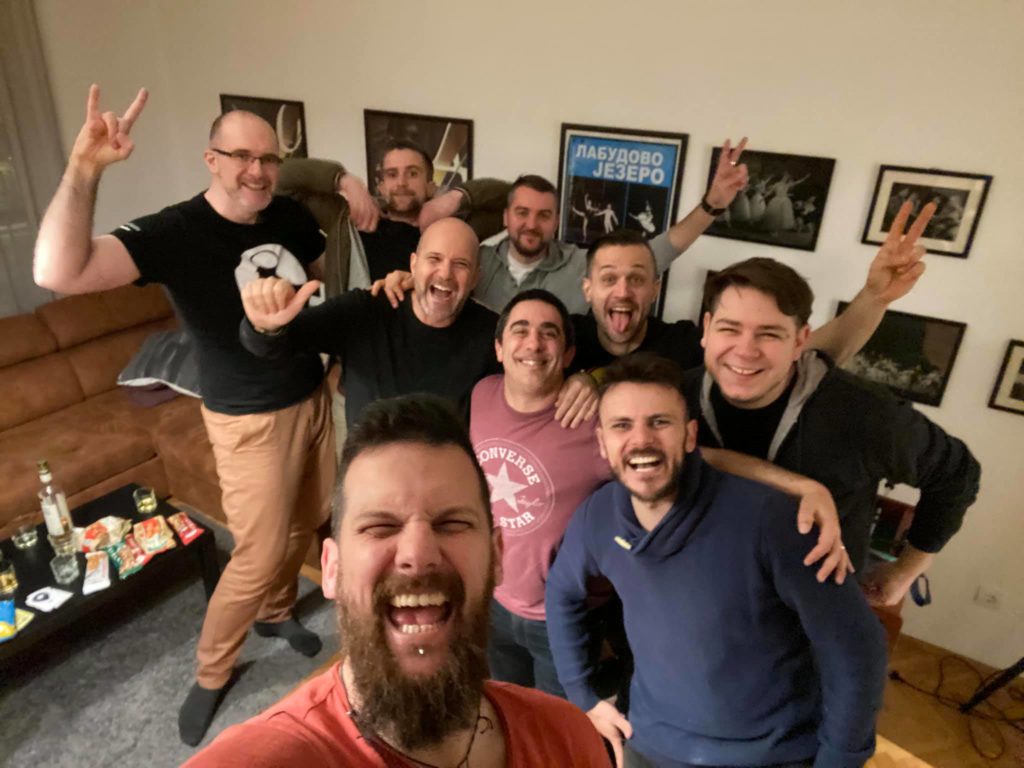 Thank you for chatting with us Gábor. Do you maybe have any final words for the readers?
Thank you for having me as a guest, and for the interview, wishing you all the best for the upcomuing events, keep this community of yours as positive and progressive as it is now – hope to see you soon again in the future! 
Finally I'd like to share a track with you in return for the love you've shown. It is one of those projects I started to work on a long ago, and didn't want to leave unfinished, but never found the opportunity to add those final touches it lacked – until today! I hope you'll enjoy!