Born in Minsk, Belarus, but moved to Barcelona which now he calls home. Since a little he had a passion for every kind of music, but at 11 years old he discovered electronic music and decided to explore all of it. At 13 years old he bought his first mixer with which he practiced every day, getting better in technique and quality. At 20 years old he decide to move forward and discover his production skills, wanting to express his own emotions and feelings through music.
With 23 years old he gets his tracks signed in labels such as Conjured Records, Or Two Strangers, Soundteller Records, Stellar Fountain/Astrowave and Hot Cue Music, releases that got feedback from artists like Hernan Cattaneo, Henry Saiz, Danny Tenaglia, Marco Carola, D-phrag, Frangellico, Ruben de Ronde, Airwave, and many others.
The best highlight so far is the big support from Hernan Cattaneo in his Resident Radioshow and also in his gig in Akvarium Budapest, playing the great Nicola Saladino – Mafra (Missus remix), something that takes Missus to another level. His remixes had been also played in Amsterdam, Chile, Argentina and Colombia by artist like Frangellico, Nicolas Navarro, Jonnas B, Santo Adriano and Stephen de Koning.
His influences are Guy J, Rex Mundi, Pryda and Markus Schulz pres.Dakota. His music style range goes from techno, trance, deep to tech-house. His mixing skills are defined as energetic, rhythmic and progressive giving to the audience a magical journey.
Now he keeps improving and discovering his musicality to share it with the world.
Hello Jason. Thanks so much for taking the time to speak with us for Progresivna Suza.
Can we start by telling us a bit about yourself, how did you first get into electronic music? 
Well, I was born in Minsk (Belarus) but with six years old moved to Barcelona and since then I'm living there. The first time I got into electronic music was probably at a very young age, I don't remember exactly when, because my mom was always putting all types of music genres at home, even electronic music. But I can say that I really went into the rabbithole of the electronic world when I was 11 years old and I discovered two radio stations from Barcelona that were playing electronic music 24/7. From there I got addicted to it, and I couldn't stop listening. Thanks to those radio stations I discovered radio shows such as the legendary 'A State of Trance with Armin Van Buuren', 'Global Dj Broadcast with Markus Schulz', and 'Corsten's Countdown with Ferry Corsten.
After that I asked my parents to buy me a mixer, and they thought I was just asking a toy that I will use once or twice and drop it, but that wasn't my case. After they bought me the mixer I started practicing every day, listening to a lot of mixes from top DJs like Carl Cox, Armin van Buuren, Markus Schulz and so on. My parents repented for buying the mixer because I was more with it than doing homeworks (laugh). So I was improving time after time and getting better.
In the next years I began to feel in my head ideas, new melodies that I never heard before and they sounded amazing in my head, that was the moment I wanted to create something of my own, so I downloaded a DAW and started trickling things and building beats, but nothing serious came out of that, so I was a bit frustrated cause in my head everything sounded great. It wasn't until 23 years old that I finally decided to finish one track and as a result I finished four of them.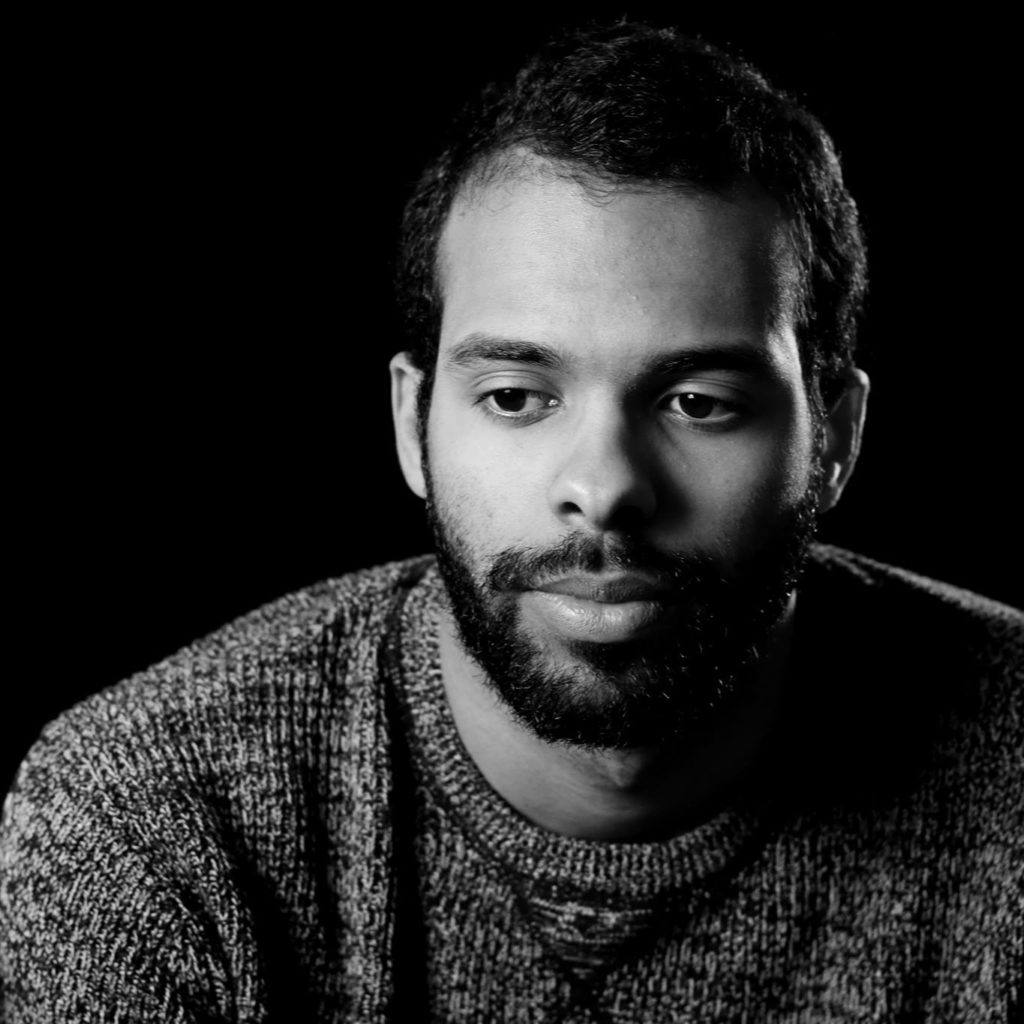 Was there anyone special influencing you in this choice?
First of all my mom, thanks to her I was involved in music since my childbirth, I remember that there was always music sounding at home, or even if the television was on, the programs were MTV music or some musical show. So thanks to my mum I could begin developing my ear from the beginning. And the second influence are those two radio stations, Flaix FM and Maxima FM, cause thanks to them I discovered all the electronic music world. From that point, I found huge inspiration in Armin Van Buuren, then Markus Schulz and finally in Guy J. 
What does music mean to you?
For me music is a lifestyle, something essential for me and, at the same moment, something that I use to channelize my feelings and emotions. Music is a tool to express myself and at the same moment is something that I can use to understand my emotions better or just think about them.
Coming from Minsk, Belarus what can you tell us about the electronic music scene there? How often do you get to play in your home country?
Well there's been a lot of time since I've been there, and during my whole life I lived in Barcelona, so I don't know so much about the electronic scene right there. I know that there were a lot of trance music festivals there, actually A State Of Trance made a stage there, so I can say there's some knowledge of electronic music but very limited, I guess clubs play more latin music than underground electronic music, the only progressive artist I know from there is the great Dmitry Molosh, and he always says in his interviews that the electronic music scene there is very limited, so we can stay with his words. So about the second question, I've never played in my home country, but it would be a dream come true to play there, and if it's doing a B2B set with Dmitry Molosh, even better.
Your tracks are really amazing, most of them are melodic and they cause emotions in the listener. Where do you find inspiration for new tracks?
First of all, thanks for the amazing comments about my music, it's always satisfying to see that people understand emotionally your tracks and that they feel something when they listen to them, thank you!
Well, everyday I listen to new music, all types of genres, rock, pop, film soundtracks, I never stop so I guess that's where I get all my inspiration from. What gives me inspiration are all the experiences I lived as well, when I'm sitting in my bedroom and trying to write something I always think about life, the good things and the bad things that happened to me and to the world, I always want to create something that people can connect with.
Can you pinpoint a track, remix or release which really set things in motion for you?
Right now this track is the one that I can't stop listening and that makes me move all the time, it has everything on point, groove, melody and vocal.
What do you love to do in your free time? Do you have a hobby or something
I train in football indoor and play in a competition as well, I also began to do street workout with some friends. Other hobbies are watching films, tv shows, and reading some interesting books. But of course I try to make music in all the free time I have.
Since you did a guest mix for our Podcast ''Progressive Tales'', what could we expect from you if we had the opportunity to listen to you in Serbia? 
I have two remixes finished and waiting for release, one original track finished and waiting for release. From there I'm still working on other projects, so I guess you would probably listen to new stuff for sure. But of course it would give me goosebumps to play my old tracks in front of people that enjoy your music and feel the same as you. I appreciate your invitation for your podcast, enjoyed a lot making the mix, thanks guys!
What goals do you have for 2020, do you set yourself targets and things like that?
My main goal is to keep improving my productions, keep making music and sending it to labels that I love and follow. Of course my target is that my tracks get to the big artists and that they play them on their gigs. My targets are to keep updating my social media with all the new music, feedbacks, interacting with all the people that like my music. In conclusion, building a community and building my own sound.
For the end, your current top 4 tracks are…?
Volen Sentir – The Great Escape (Original Mix)
Dee Montero & Newman – Shadows (Original Mix)
Cornucopia – Bats and Birds (Original Mix)
Cornucopia – River of Memories(Original Mix)