Born and raised in São Paulo (Brazil), a professional DJ since 1998, Gui is well known in Brazil's thriving progressive house scene, and around the world.
He has played alongside legends like Hernan Cattaneo, Nick Warren, Guy J, Derrick May, Alex Niggemann, Anthony Parasole, Dave The Drummer, John 00 Flemming, Cid Inc. and others which demonstrates the importance of the history of this Brazilian artist and professional DJ.
Gui Milani was the creator and DJ of the biggest electronic music stage of public parties that Brazil ever had, called "Virada Cultural de São Paulo", which from 2007 to 2014 attracted hundreds of thousands of people to the center of the largest city in the country, counting with artists like John 00 Flemming, Neelix, Ticon, Ace Ventura, Zen Mechanics to name a few. He has played in some of the biggest festivals and clubs in Brazil,also in the Amsterdam Dance Event (ADE) in 2016.
Recognized worldwide through his "Hypnotic Session" podcast at the british Saturo Sounds radio, founder of the crew UniK ID, which brought names such as Nick Warren, Cid Inc and Darin Epsilon to Brazil.
In his mixes we observe totally coherent stories, adapted to the place and time, that induce the audience to a great sound trip.
Can we start by telling us a little more about how did you first get into electronic music? What was your start?
My first contact with electronic music was at the age of 14 going to clubs for children (matinee) but at the age of 16 I started playing (in 1998). Initially I used two tape players, pressed play on one of them and kept holding that hole in the middle of the tape to try to adjust the bpm of each other haha. So when I bought my first CDJ it was very easy to adjust the bpm!
I started playing Uplifting Trance (my favorite group was Gouryella, formed by Tiesto and Ferry Corsten) and after that I went to Acid Techno playing vinyl (Dave the Drummer, Chris Liebingetc), Psytrance and 15 years ago I begun playing Progressive House.
Since you were the creator and DJ of the biggest electronic music stage of public parties in your home town, called ''Virada Cultural de Sao Paolo'', can you describe us in short that event?  
The Virada Cultural de São Paulo is an event that brought together 4 million and 500 thousand people on 26 stages spread throughout the city center – and I was the creator and organizer of one of them, more specifically of Psytrance and Progressive.We reached 80 thousand people on my stage, I will certainly never forget the adrenaline I felt when I played for that sea of ​​people. It looks like a powder keg about to explode at any moment if you miss something. It is inexplicable.
How often do you get to play now in your hometown? And where do you prefer playing – festivals, big clubs, small clubs…?
It doesn't have a certain frequency, sometimes I play every week, sometimes I play twice a month, but what I like most today is the quality of the places I play. I am playing frequently at the most famous Club in Brazil and it has been sometimes elected one of the most important in the world (D.Edge). It was there that I played with Guy J, Nick Warren, Cid Inc., Mathame and Kevin de Vries of Afterlife among many others … 
And recently (2 years ago) I started playing in the biggest festival in Brazil called Resonância, where I played with maestro Hernan Cattaneo, Kamilo Sanclemente, Ezequiel Arias, Raxon and Techno legends like Derrick May, Butch and others.It is a very interesting path that I am taking!
Describe one or some of the best sets you've played in your career. Where was the venue and how was the vibe? 
This is certainly the most difficult question! haha. To be honest I almost always think that the last set was the best – it may just be a sensation, but I always feel that it evolves into something!
But, combining the quality of the set with the importance, I would say that it was the Warm Up that I did at the Resonance that had Hernan Cattaneo as headliner.
You know, doing Warm Up requires you to give up being "the star of the night" and at the same time you have an obligation to wrap up the track, warm it up and deliver it ready for the next DJ. You have to be classy and not euphoric. I think I managed to do a great job that day!
This set has more than 5.000 plays already and can be heard and downloaded on my SoundCloud:

A DJ is in a very interesting position if he or she can harness the power of music to transport people to a different state of mind – what are your thoughts on this?
I believe that DJs talk through their music – they express what they are feeling at that moment and that goes directly to the audience. When the audience feels that feeling, there is the connection. And this is where the magic happens.
The importance of the DJ for me is not to "excite the audience" but to be sincere and to transpose through music exactly what he/she is feeling, as this will be genuine and will be felt by the listeners.
What are your thought about the current electronic music scene?
I believe that it is very broad, starting with the commercial and underground division. There, within the commercial, we have several musical genres and so it is with the underground.
I believe that people are increasingly respecting the taste of those who are not like yours – although that still happens a lot. For me, people should enjoy more and judge less. It is inevitable that whenever we appreciate a work of art (and a party is nothing more than a living work of art) we will end up judging … But if we manage instead to just surrender and enjoy what it has to offer us , we would certainly be even more fulfilled.
Apart from electronic music what other genres do you listen to and who are your favourite artists outside of electronic? 
I have a company that compiles playlists for environments (restaurants, stores, beauty salons, etc.) called 4Shop Music. Nowadays we have 230 clients of all possible styles so I listen to all kinds of music you can imagine (Pop, Jazz, Blues, Folk, Indie, Bossa Nova, everything!). But there are three groups that I like the most: Angus & Julia Stone, Ben Howard and Pearl Jam. 
But, what I really like to hear I believe is something more for Indie and things that resemble beach. I have a strong connection with nature, before this pandemic I had plans to move to an island here in Brazil called "Ilhabela", the place is just wonderful – it's a 4 hour drive from São Paulo – and that's where I will spend the rest of my life. Unfortunately the plan was postponed for a few months, but not canceled hehe.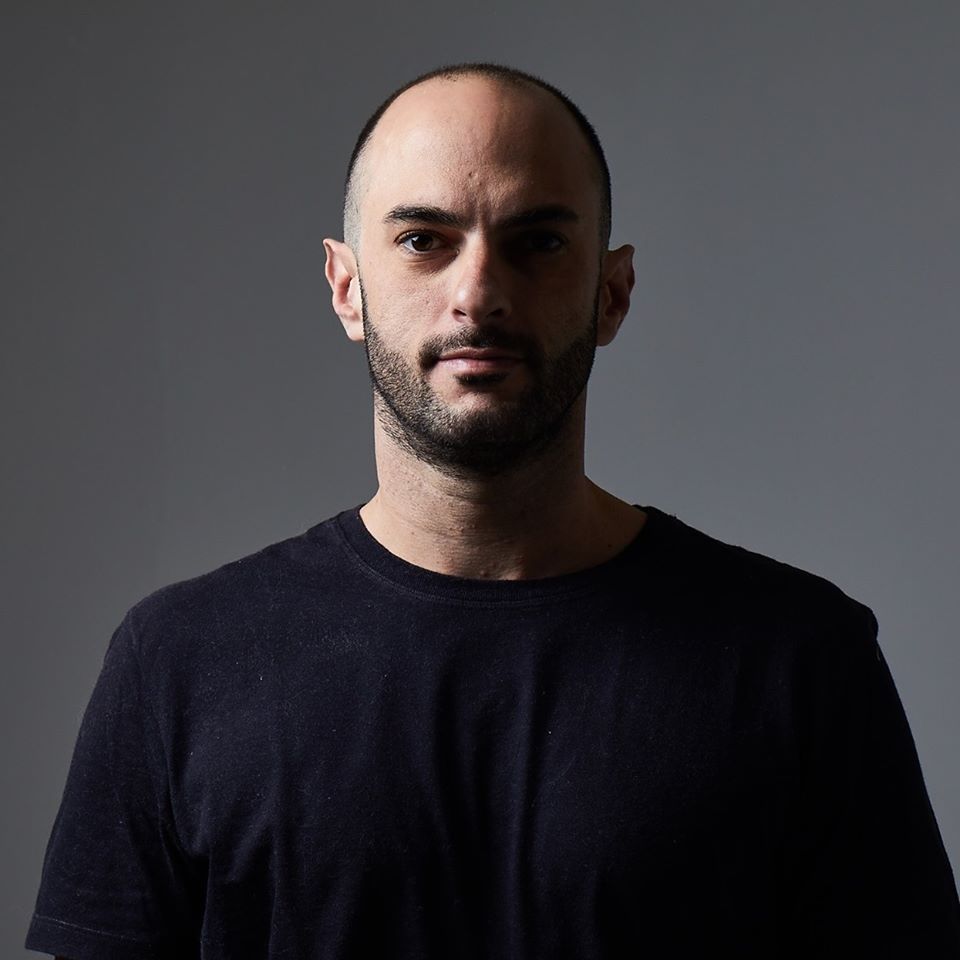 Besides music, do you have other passions or talents? Can you think of doing anything else other than music?
Honestly no! As I said, my job is with music (for environments), I have had this company for 10 years and I have been a DJ for 22 years. If one day it doesn't work, I will certainly be homeless.
Somehow you are very connected with people in Serbia, even if you never been there or had a perform. How did it come about?
Ahh Serbia, how I love you! And my Serbian family! hehe
It all started when I met Dusan Sekic in 2005 (nowadays known as "Circle of Life" but at the time it was "Duca"). I started playing his songs and we became friends. I brought him to Brazil in 2006 and later in 2010 at Virada Cultural de Sao Paulo – he even slept in my living room at that time. A real brother that life gave me.
After that I met my Serbian family (I believe that our first contacts were through SoundCloud) who are my brother Svets, my sisters Gordana and Jovana and nowadays so many others! But these 3 people have always supported me A LOT, always praised me, always shared my work and motivated me to continue to give myself more and more body and soul to music and to wish to be a better DJ to never let them down! There is pressure! 
For the end, you current top 4 tracks are…?
And I thought that question 04 was the most difficult! It is so difficult because it changes according to my mood of the day…Then one  day your 04 favorites can be heavier, another day more melodic and so on. But, in order not to escape the question (haha) here goes – not in this specific order:
It was great to talk with you. Thank you once again for taking your time for this conversation. 
I thank you guys and I am sure we will meet one day face to face! 
LOVE U SERBIA.