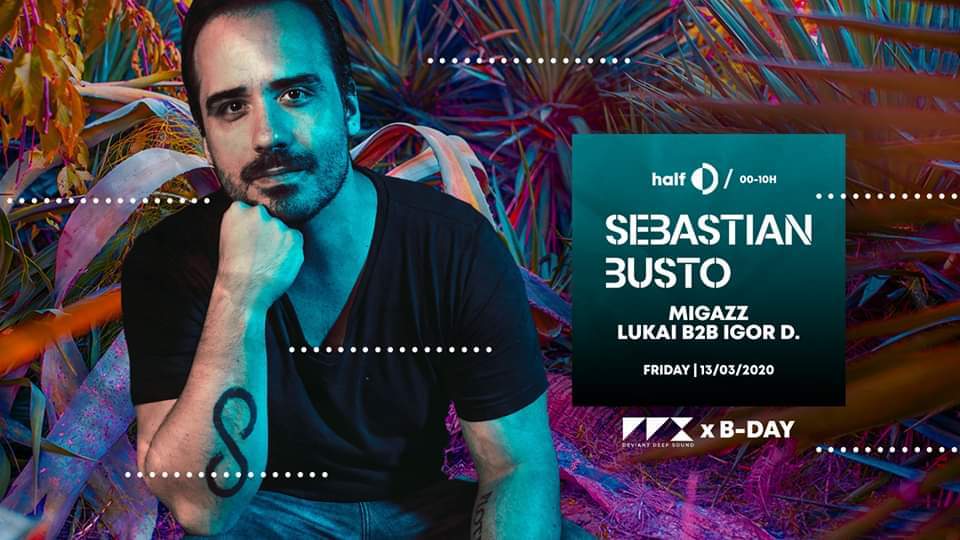 Deviant Deep Sound is celebrating its second birthday accompanied by one of the currently most progressive house producers and publishers for 'Sudbeat' (Hernan Cattaneo) and 'The Soundgarden' (Nick Warren) – Sebastian Busto. Domestic support will be provided by Mirza Migazz Poturak and Lukai b2b Igor D.
On Friday, March 13, 2020. in the club Half , Bulevar Vojvode Bojovića 10. The party will last from 00 to 10 in the morning!
This organization began its musical journey in a small club called Toxic. With the support of artists from our region and completely dedicated to music that  highly appreciates and respects, organization has reached a collaboration with the most popular performers of electronic music of today.
Thank you for being a part of this beautiful story from the very beginning. Progressive is a music that conquers, and we will do our best to bring its full splendor back to our country.
Sound system:
Funktion-One
Tickets for the Deviant Deep Sound party can be purchased on the Gigstix website