The first guest appearance of the Progressive Suza team at the newly opened Belgrade club Kult is scheduled for March 24 with the premiere performance of Eran Aviner, an outstanding DJ and producer who is part of the famous Israeli Lost & Found team. He will be supported at the DJ desk by one of the favorites of the local audience, Jelly For The Babies, who will complete this promising evening with his sound.
Use this great opportunity to enjoy the favorite progressive house sound of these two phenomenal artists who, with their enchanting melodies, hypnotic rhythms and the finest selection of music, will surely make this event unforgettable.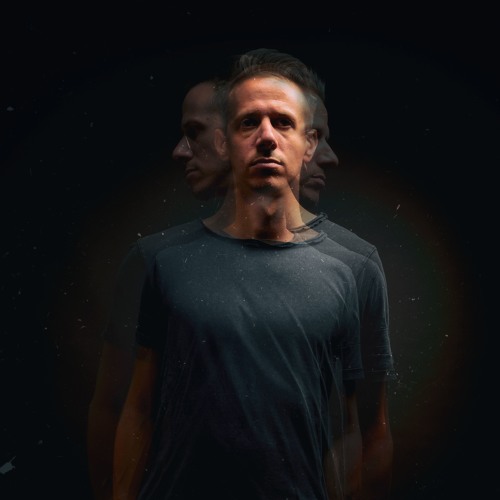 Born in Antwerp, Eran soon discovered his sense of rhythm and passion for sound. One fine day, the cherished dream of creating his own music and becoming a DJ came true. Inspired by the vibes of past and contemporary electronic music, he started mixing emotive melodies with a contemporary beat. Urged by a strong desire to develop his own DJ style, he soon discovered his path into the kingdom of sound.
Having singed his records to labels such as Sudbeat and Plattenbank has made him a vast feature in today's world of electronic music.  His musical intuition, great mixing skills and openness for innovative influences make every party worthy of its definition. By consciously adapting his music to the audience and carefully building up the tempo, he succeeds to turn every party into one that will definitely be remembered.
Having found something that was missing in Antwerps nightlife, he founded together with his partner, a new concept called EDGE in 2014 which has already booked some of the biggest names in the industry such as John Digweed, Sasha, Lee Burridge, Adriatique, Stephan Bodzin, Hernan Cattaneo b2b Guy J, just to mention a few. EDGE was founded to bring party people, DJs and musical influences from different cultures and styles together. Since its initial conception in Antwerp, EDGE expanded its horizons and has held editions in Tel Aviv and Amsterdam. In 2017 EDGE expanded its brand by launching a record label which aims to curate some of the best electronic music around.
The project Jelly For The Babies, which was created in 2007, is based mostly on deep, melodic and melancholic sounds with lots of vocals, mixed with various genres of electronic music. More than 500 official releases, originals and remixes, collaborations with major producers and vocalists have laid a solid foundation for what is yet to come. Jelly successfully runs three record labels, distributed by Proton, The Purr Music, RYNTH and One Of A Kind, two radio shows on Proton Radio, Deep Impact and RYNTH Exclusive podcasts, handling design, audio and video production.
In addition to performances in his own country, his first international debut was in the Munich club Neuraum, followed by tours in Lithuania, club parties and festivals in Rome, Paris, Sarajevo, Tivat, Dubrovnik, Amsterdam. After his first appearance at the Recycle Lounge in Amsterdam, the impressions were so good that he got the opportunity to organize the official Amsterdam Dance Event for one of the three record labels he manages, One Of A Kind.
The list of artists who support the work of Jelly For The Babies, as well as his record label, is growing day by day, and the list consists of names such as Mendo, H.O.S.H., Hernan Cattaneo, John Digweed, Atish, Nick Warren, Eelke Kleijn, Way Out West, Mark Knight, Oliver Schories, Darin Epsilon.
You can buy tickets for this party at the entrance of the club Kult on the day of the event, at a price of 1000 RSD or online on the Resident Advisor website.
For more informations and possible changes, follow Progresivna Suza page and the official event.