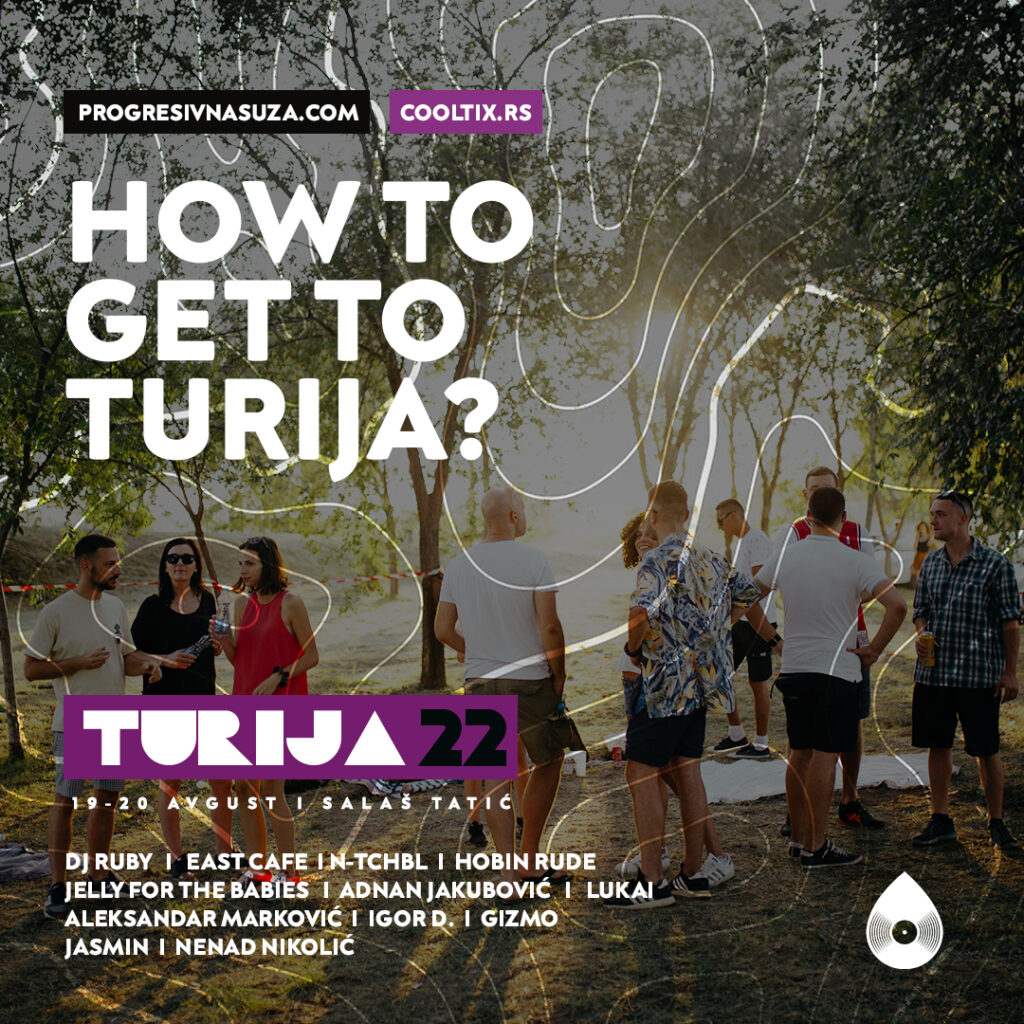 SRBOBRAN
Find online departure time from your city to Srbobran, and if there are no direct lines, it is enough to get to Novi Sad:
From Belgrade: to NS timetable
From Nis: to NS timetable
From Subotica: to NS timetable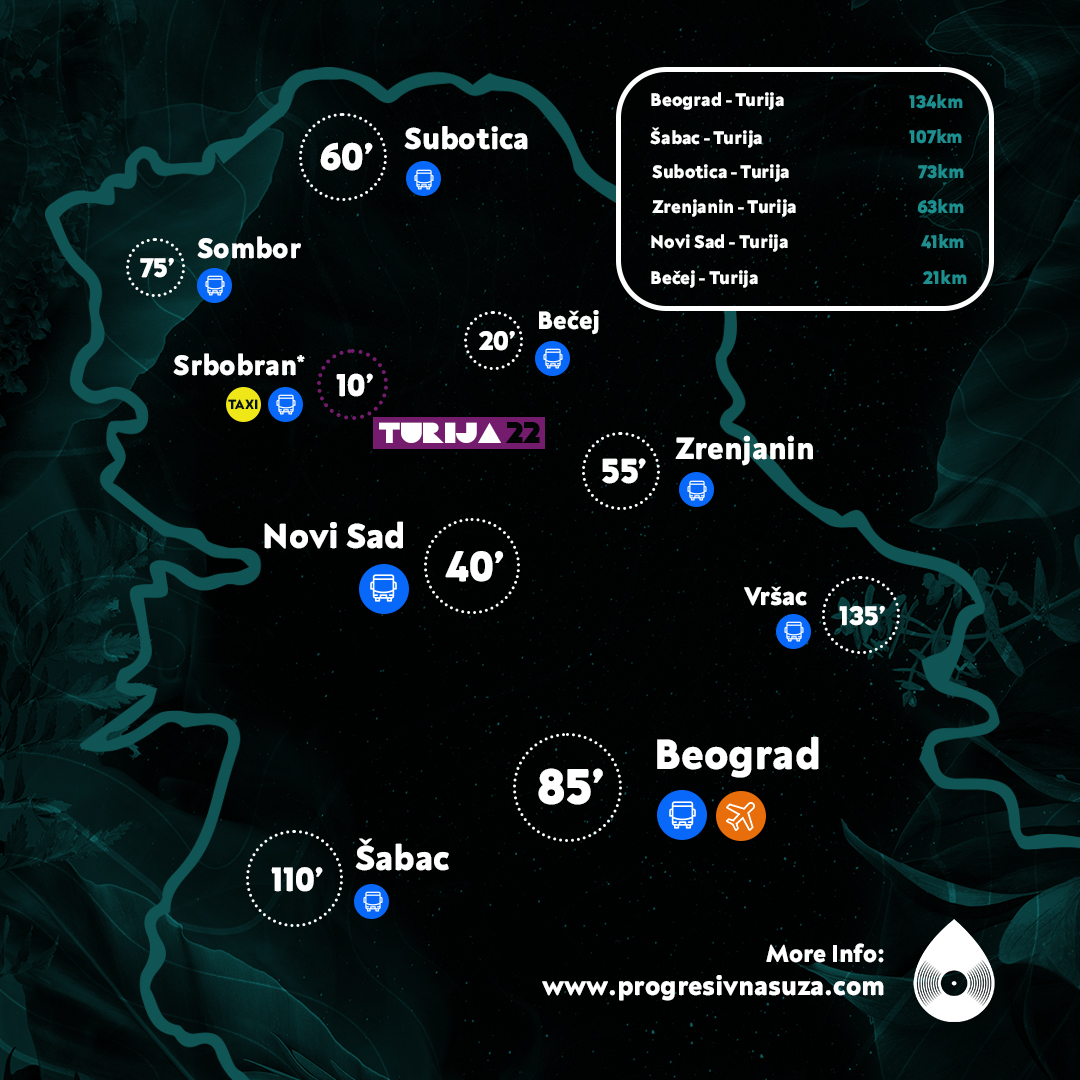 When you are in Novi Sad, you are only a little more than half an hour away on one of the many lines:
And the party can start.
It remains to:
Catch one of the free lines of Becejprevoz, which operates on the route Srbobran – Turija. You can inquire about departures directly at the bus station in Srbobran, although we note that they are not frequent;
Call / catch a local Srbobran taxi at the stop, which operates at previously determined prices / tariffs;
Take advantage of some of our line taxis, which we have provided just for you. Several vehicles marked with Progresivna Suya logo will be priced at 200 dinars per person.
If you still have doubts about how to come, where to spend the night, what you can expect at the festival, etc., you can write to us at [email protected] or call 062 84 87 089.
Get your tickets HERE
Follow official event for more info.