Progressive Tales, official podcast of Progresivna Suza until now you could follow on the popular platforms YouTube and SoundCloud , and in addition to them, from today every week you will be able to be with us in another way. Every week, new episodes will be available on the world's largest podcast platforms, Apple and Google podcast
All you need is to have an iOS or Android device and link in the description will take you to our profiles. If you do not have the podcast app installed,  links will forward you to App Store or Play Store where you can download necessary apps for free. Those who do not use the official apps to listen podcast can manually copy link of our RSS feed and thus enjoy the new episodes.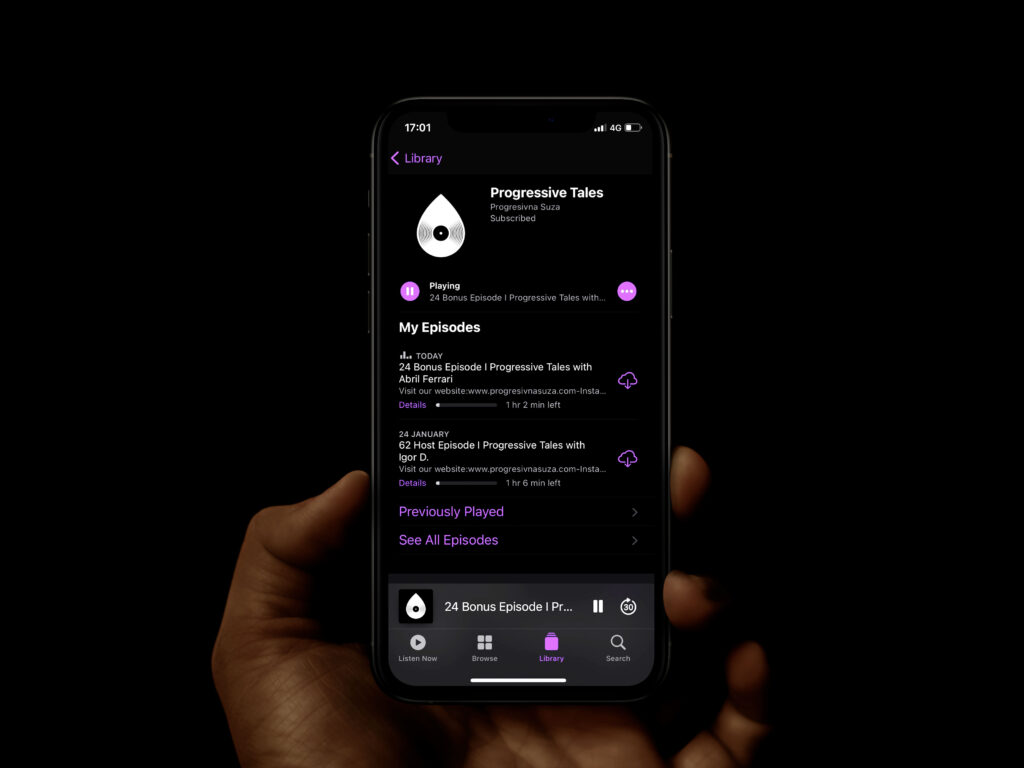 Advantage of this way of listening to our podcast is listening in offline mode, where in the future you will not need the internet connection if you download your favorite episode to your smartphone. Also, if you want, your device can notify you of new episodes in the form of notifications.
The two-hour Progressive Tales podcast consists of two mixe, an exclusive guest and our host mix switching from week to week.  List of hosts consists of Aleksandar Markovic, Lukai, Igor D. and the latest reinforcement from Argentina Mauro Augugliaro. In addition to episodes airing on Sundays, progressive bonus stories will also be available this way.
Some of our guest were: Weird Sounding Dude, East Cafe, DJ Ruby, lemon8, Sebastien Sellares, Eran Aviner, Ewan Rill, Alex O`Rion, Stereo Underground, RIGOONI, Gux Jimenez, Luciano Scheffer, Gui Milani,  Anthony Pappa, Simos Tagias, Kamilo Sanclemente and many more
Direct links to platforms: