We are thriled to start this summer season with debut performance of GMJ (Melbourne) and Olga Misty (Moscow) debut in Belgrade on Saturday 6th of May, at one of your favourite places – 25th Bar. They will have the best local support, sharing the decks with Hobin Rude and Igor D.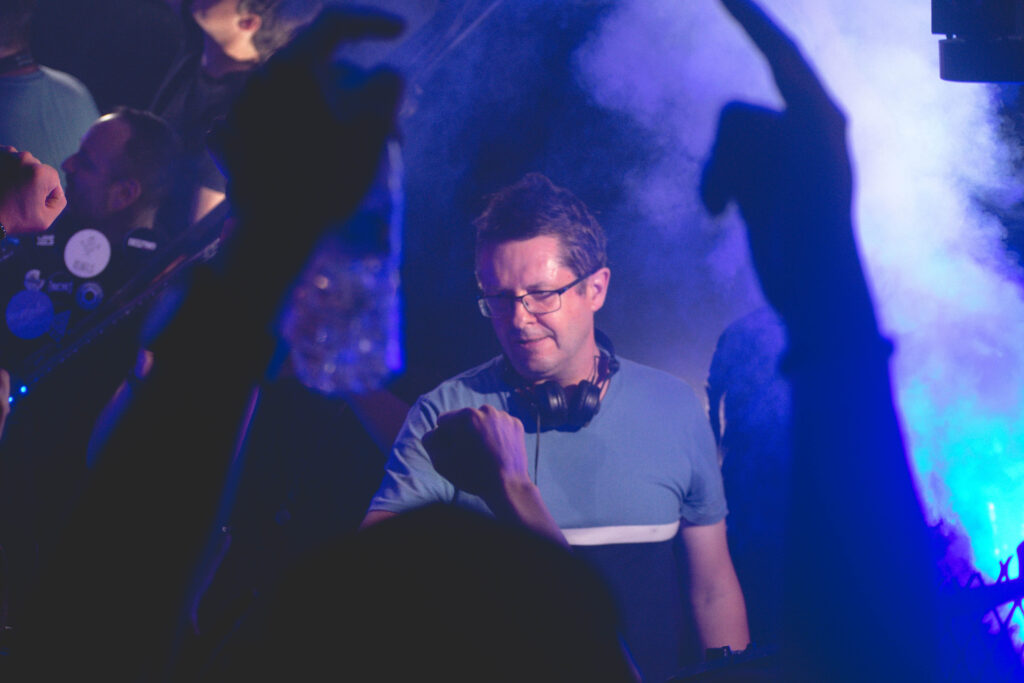 Gavin Griffin, also known as GMJ, has been a prominent figure in underground electronic dance music for over two decades. Forging a successful career as a DJ, event organizer and producer, Gavin is a pioneering force in the Melbourne scene and has performed all over the globe. Playing alongside some of the world's leading names in progressive, it was a natural evolution that Gavin would bring his passion for hypnotic soundscapes and deep grooves to the studio setting.
In 2007, the GMJ project was born and has since landed on iconic imprints including Replug, Sudbeat, AnjunaDeep, Proton, Parquet, Balance Music, Hoomidaas and many more. Spacious yet powerful, the GMJ sound has been supported by luminaries such as Hernan Cattaneo, Cid Inc, Guy J, Nick Warren, Alex O'Rion. Alongside great friend and collaborator Matter, the pair formed their "Meanwhile Recordings" imprint in 2020, which has gone on to become one of the most acclaimed and respected labels in progressive house, housing the pairs own productions and becoming a destination imprint for the world's best.
Olga Misty first discovered her love for electronic music during her later school days. A simple passion naturally evolved into the foundations for her journey into DJing from 2008. Olga prefers emotional and heart touching music, with the rich & colourful tones of deeper progressive house at the core of her mixes & style.
Since 2011, Olga has run her own successful radio show known as "Ocean Planet", which has been broadcast to a loyal & constantly growing audience across the globe on Proton Radio and DI FM. For more than 10 years, many talented guests have joined the show, including Dmitry Molosh, GMJ, Subandrio, Nishan Lee, DJ Ruby, Fonarev, Nopi, EANP, Dale Middleton, Ewan Rill, East Cafe, Yuriy From Russia, LoQuai, Cream, Deep Fog, Robert R. Hardy, Deepsense and many many more.
In 2013, Olga took part in the recording of the album "Whisper of the heart" by the Polish producer Deep Fog, and in 2014 in the recording of the producer Rafa'EL "Lucid Dreams". 2020 has seen her come on board as label DJ for Meanwhile Recordings, the new digital label from GMJ & Matter, showcasing the finest in deep and progressive music from around the world.
Olga has performed in many different countries such as her native Russia, Poland, Lithuania, Hungary, Sri Lanka, Netherlands and Australia, at major events & venues such as ADE, Burning Man, Liquid Sounds, special events in Warpp club, Meanwhile launch party & many more, spreading her signature deep, emotive & driving sound.
Hobin Rude is a 24 year old Serbian progressive house DJ/Producer based in Belgrade.
In the space of just few years, with over 100 tracks released on 50+ record labels, mysterious and highly intriguing progressive house as his hallmark and his strong work ethic and attention to detail have brought him releases on prestigious record labels such as The Soundgarden, PlattenBank, Hoomidaas, Mango Alley, Movement Recordings, Beat Boutique, Sound Avenue, onedotsixtwo – while becoming indispensable in the sets of legendary DJ's who seek out his work.
He is regularly supported by industry giants such as Hernan Cattaneo, Guy J, Nick Warren, Danny Tenaglia, Guy Mantzur, Eelke Kleijn, Stan Kolev, John 00 Fleming, Armen Miran, Dmitry Molosh, Roger Martinez, DJ Ruby, Nicolas Rada and many more.
Hobin Rude is also the host of Progressive Tales podcast  where you can hear famous artists from all around the globe, reaching thousands of listeners, while his DJ tours take him from Serbia to Netherlands, Malta to Sri Lanka and Croatia to Pakistan – sharing the stage with worlds famous artists such as Guy J, Roy Rosenfeld, Alex O'Rion, Tim Green, Sebastian Busto, Volen Sentir, Coeus, Navar & DJ Ruby.
Igor Davidovic aka Igor D, is a guy who is a true lover of Progressive House Music. You can hear that in his sets because they are filled with emotions and rhythm. He has been on the scene since 2008 and during that time he has performed with big names such as Hernan Cattaneo, Guy J, Guy Mantzur, Dave Seaman, Marcelo Vasami, East Cafe, Finnebassen, Marcus Worgull, Mak Demand, Jelly For The Babies, DJ Acim, etc.
Igor D. is also one of the leader members of a Progresivna Suza group and a host of Progressive Tales Podcast where you can hear famous Progressive House artists from all around the world. In 4 seasons he managed to be a host of over 90 DJ's. Some of his guests were Guy J, Cid Inc., Dmitry Molosh, Analog Jungs, Kamilo Sanclemente, Eran Aviner…
His greatest achievements so far are certainly performing in Barutana, Deviant Deep Nights with Dave Seaman 2018 (Tash Machine Club organized by Deviant Deep Sound), Exit Festival 2015, Sabac Summer Festival, DOT Club, half, TOP Club (Slovenia)…
Follow official event for more informations.