A rising producer with a rapidly swelling fanbase, Zankee Gulati is an established DJ and promoter, working hard to find himself at the forefront of Australia's DJ fraternity since 2011.
Tasmanian resident from the Hobart capital, a move to the cosmopolitan Sydney saw an immediate rise to prominence. Captivating audiences with his distinctive sound that combines a broad spectrum of sounds – from uber-cool deep and progressive house to vibrant melodic techno – Zankee's ability to deliver immaculately crafted, spell-binding sets has seen a raft of performances at some of Australia's leading clubs and venues. Appearances at Sydney events that include: Return to Rio, SASH, Bootz'N'Catz, has seen Zankee forge a reputation in the city's thriving underground dance scene with performances alongside a raft of industry icons that include Guy J, Nick Warren, Yotto, Jody Wisternoff, Jeremy Olander, Henry Saiz, Dusky, Guy Mantzur, Ben Bohmer, to name a few.
As a promoter, Zankee Gulati's resumé is no less impressive. Bootz'N'Catz exploded onto Sydney's clubland with an array of talent built upon performances from DJ elite that has included: Nick Warren, Hernan Cattaneo, Guy J, Marsh, Khen, Alex O'Rion, Yotto, Lane 8, Ben Bohmer, Jeremy Olander, Dosem, 16BL and many more.
Basking in its glow, a growing production portfolio illustrates a burgeoning talent that finds itself allied to the industry's finest record labels such as The Soundgarden, Balance Music, PlattenBank, onedotsixtwo, Mango Alley, Clubsonica, Balkan Connection, Bonzai progressive, Particles, Soundteller, Stellar Fountain, Massive Harmony, Clinique, Bassic Records, etc.
Hello Zankee, we're glad to have you here, thank you for taking the time to chat with us.
As we entered into the New Year, let's take a look on the previous one. How was the last year for you, can you mention any particular highlights?
Hi Suza family, great to be here and chat with you. Last year felt like a fresh start after few years of Covid nonsense. Musically, it was amazing, as I had few really good releases and collab's with my good friends and brilliant producers. Also visited Amsterdam and played at ADE which was so good.
As a promoter, it was a massive year for us because we had so many shows that were postponed, and they finally happened. Biggest highlights were hosting Guy J in April and the first Soundgarden show with Hernan/Nick in December.
Let's take readers closer to your beginning. Can you tell us a little bit about your musical journey and what was one of your first experiences that drew you into electronic music?
Electronic music really came to my life in around 2008/09 when I was introduced to Armin Van Buuren and Tiesto, by my brother. I remember listening to Tiesto's 'Just Be' album in the car and was blown away by the euphoric breakdowns and haunting vocals. Same with 'Imagine' by Armin Van Buuren. That's how really started my love for Trance and electronic music in general.
What an era that was…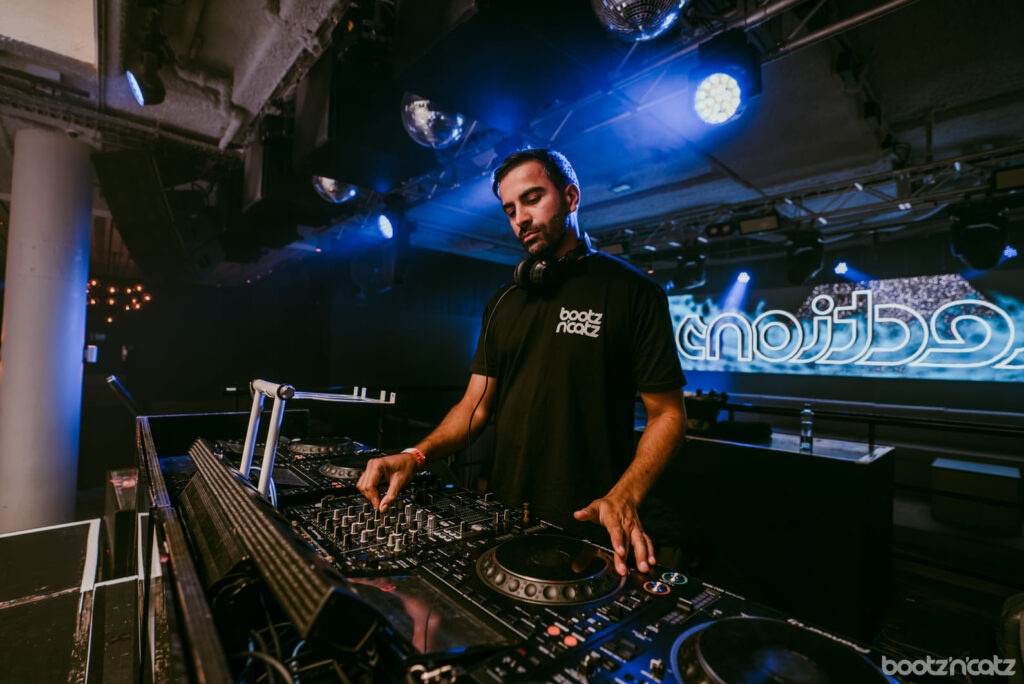 Being from Tasmania, what musical influences were you exposed to there? Do you think it has shaped you as an artist today?
Hobart and Launceston in Tasmania played a huge role in my little musical journey. After finishing Uni, I worked at the Underground Nightclub called 'Plan B' as a bartender, where I saw many artists perform every weekend. This is where I got my first gig when I used to play trance music.
Another party that played a huge part, not just for me but also for the House music scene in Tasmania, was ' Our House' in Launceston. That was something new, exciting and very inspiring. Some of my best memories are playing at these shows.
When taking the first steps into the industry as an upcoming DJ and producer, many challenging hurdles present themselves along the way. Can you remember any of those challenging moments, and if so how did you get over them?
Moving from Tasmania to Sydney was a big step for me. Starting fresh in a big city with zero contacts, is always tough but I didn't give up and I was sending promo mixes to every single house music promoter in Sydney, and was going to a lot of shows solo, trying to connect.
Another thing that was tough, was that there were one 1 or 2 promoters who were doing melodic and Prog house parties which is part of the reason Simon and I started Bootz'N'Catz events. As a new producer, reaching out to labels is always the hardest part, so getting my first track signed to 'Clinique Recordings' was a big relief for me.
You are now based in Sydney, how would you describe the club scene there? What would you like to see more and less of?
The underground music in Sydney is niche but strong. I think it's still recovering from the damage that Covid created but 2022 was incredible for prog/melodic house lovers in Sydney. Only thing that's feel lacking, is that, Australian crowd don't have the strength to stay till early hours of the day. Luckily, we have a good blend of South American music lovers in Sydney who really know how to party.
Talk us through your journey as a promoter in Sydney. What was one of the main reasons for creating Bootz'N'Catz Events?
Can't believe it's going to be 7 years of BnC this year!! The main reason we started Bootz'N'Catz was that we felt like Sydney club scene was lacking that Prog House and Anjunadeep sound back then. Simon was slowly transitioning from trance to melodic house, and I was in full prog mode then. Hence, BnC was born and we've done over 70 shows and over 60 international artists.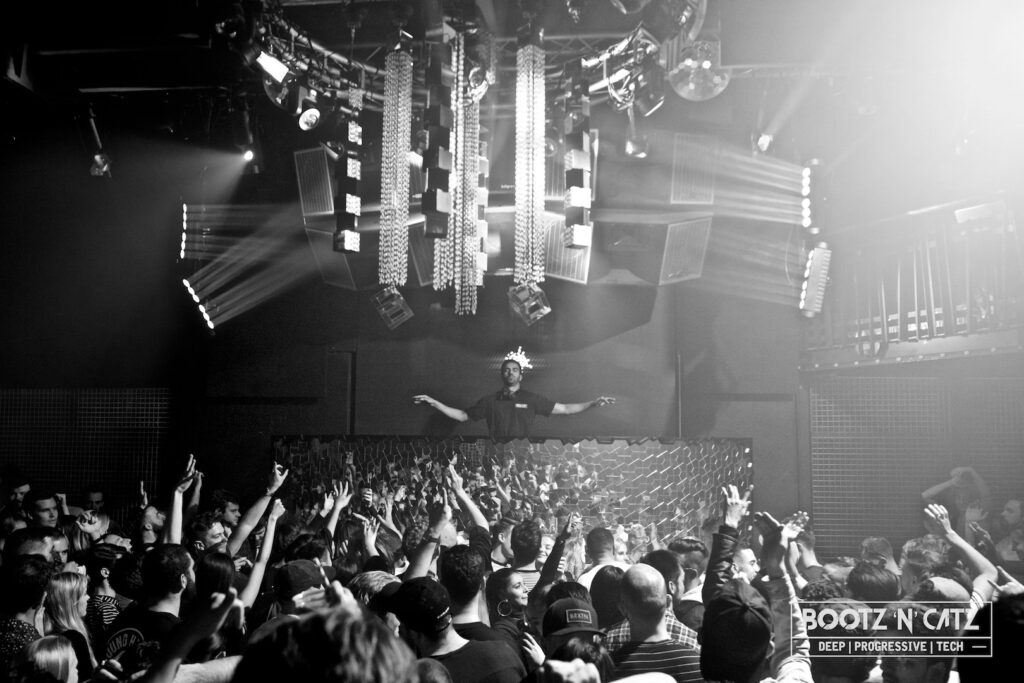 Do you prefer the small and intimate gigs or the bigger club and festival gigs?
As long as the venue has good sound system it doesn't really matter.
Let's skip a little bit on music production. When did you first get into making music? Do you often have a concept behind the tracks you make?
The main reason I moved to Sydney was to study electronic music production. I did a 8 month diploma at SAE institute. After that, it was countless hours on Ableton and some 1-1 lessons from my good friend and one of the best, Jamie Stevens. He has been my mentor since the beginning and still helps me out here and there, a true legend.
Hmm, there is not really a concept in my tracks but I do have ideas in my head when I start the track. And then its just jamming and making everything work. I am a super slow producer as I struggle with time due to working full time and also working on Bootz'N'Catz.
Which labels or producers you think that have pushed the musical boundaries to create unique records, could you name some?
For me, Australian producers are killing it right now with their unique sounds. I am so proud of all my talented friends such as Jamie Stevens, GMJ, Matter, Mike Rish, Eric Lune, Kasey Taylor, Tristan Case, Covsky, Frais and the list goes on…
I think many will agree with me that Meanwhile Recordings have consistently releasing some incredible music in last couple of years. Step aside Argentina, Australia is taking over. haha
Between music production and DJing, what do you prefer?
Tough one and I really don't want to chose, as I enjoy both especially because you want to play your own produced tracks to the crowd in a club. So they both are important.
Apart from electronic music, what other genres do you listen to and who are your favorite artists?
To be honest, I don't get too much time to listen to other music genres but when I do, I love listening to some London Grammar and Angus & Julia Stone. And I love some Hindi & Punjabi music too.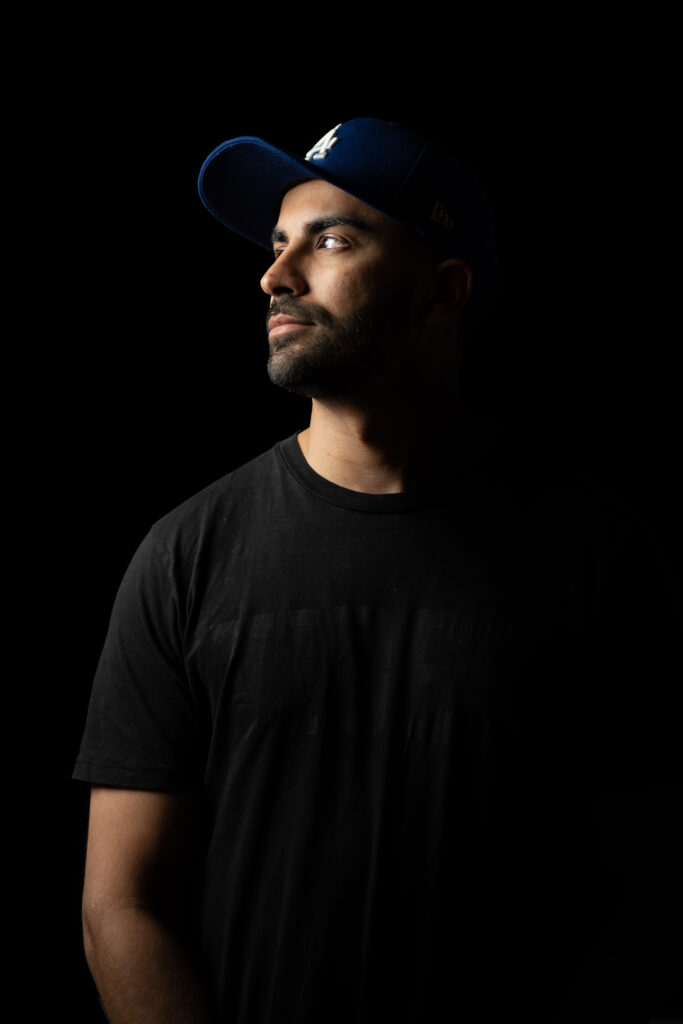 Outside of the music, what else do you enjoy doing, do you have any hobbies?
I used to play a lot of sports when I was at Uni, but I still play some squash and Ultimate frisbee. Some PS5 here and there when I get time.
For the end, are there any exclusive information you can share with us?
Music wise, Jamie Stevens and I have something super special coming up this year so stay tuned. Guess you'll have to wait and see.
We have a massive year incoming for Bootz'N'Catz starting with Volen Sentir in March and a very special Guy J ( Open to Close) for our 7th Birthday on Easter Saturday.
Thank you so much for your time! We wish you all the best in your future projects.
Thank you Suza family, it was amazing to meet some of you at ADE last year. See you again in October.
Much love ZG!