Paul's career in music began in the early 90's after spending a season at Eden Nightclub, Ibiza (called the Star Club at the time) playing every night alongside a long list of A-list DJs. On his return to the UK, Paul joined Menage a Trois and launched the infamous boat parties that put the South Coast on the clubbing map, with Sasha & John Digweed launching their seminal Northern Exposure album there in 1996.
In 2013, Paul launched Krafted Underground to concentrate on releasing progressive house and melodic techno, which has now celebrated it's 300 release mark during 2022 and includes a who's who of the progressive genre within its catalogue.
Boasting a six-month residency on the World's biggest radio station BBC Radio 1 from Feb 2021 and returning with another six-show series in Jan 2022, Paul brought his Krafted label to the forefront of the melodic scene showcasing many of the label's catalogue and invited three Krafted artists to host a show. His releases have become a regular feature on BBC Music Introducing with the majority of his music being played on the show during 2022.
Having toured the World for several years, Paul has played at many key events including Ministry of Sound, Egg London, Cream, Renaissance, Bestival, Bedrock, Airpusher (USA), B'estfest and was cited by Mixmag as "a DJ to look out for", as well as one of the UK's top residents by DJ Magazine.
Not sure you need much of an introduction but let's just make a short brief on the beginning of your career, for the younger generations. Give us a back story on how you got to where you are now as an artist.
I first started my professional career DJing in 1993 and was lucky enough to pick up some great gigs from the offset, playing in Ibiza and some of the bigger clubs in the South of the UK. When I returned to the UK, after spending three months on the white isle, I joined Menage a Trois, who were based in Southampton. That's when we promoted boat parties that sailed on the Solent and featured lots of the big names of the 90's including John Digweed, Carl Cox, Sasha, Dave Seaman, Anthony Pappa and many many more.
From there, I ended up touring constantly for 10 years playing at all the big club nights including Cream, Renaissance, Club UK, Clockwork Orange, Miss Moneypennys and taking our brand all over the UK and abroad. After I left Menage a Trois, I carried on playing at various events Worldwide and eventually started up a new brand in 2013 called Krafted. This is where the labels were born and since its inception, we've managed to promote events at The Ministry of Sound, Egg, Ibiza, Rotterdam, Los Angeles and on the South Coast of the UK.
Can you share with us some challenges when starting out as a DJ and what was the main motivation for you at that time?
The biggest challenge was making sure I could earn enough when I first started. I'd left home quite soon after I took the plunge and moved to Southampton. I had no idea how it was going to go, so was a huge gamble. But I really put all my time and effort into making a success of DJing and promoting.
There was no way that DJing alone would be enough financially. Putting on events was the best way forward and also gave me the opportunity to play more and book other DJs who organised events themselves. This resulted in me getting the chance to play in lots of places across the UK and in Europe that I wouldn't have been able to play without swapping gigs.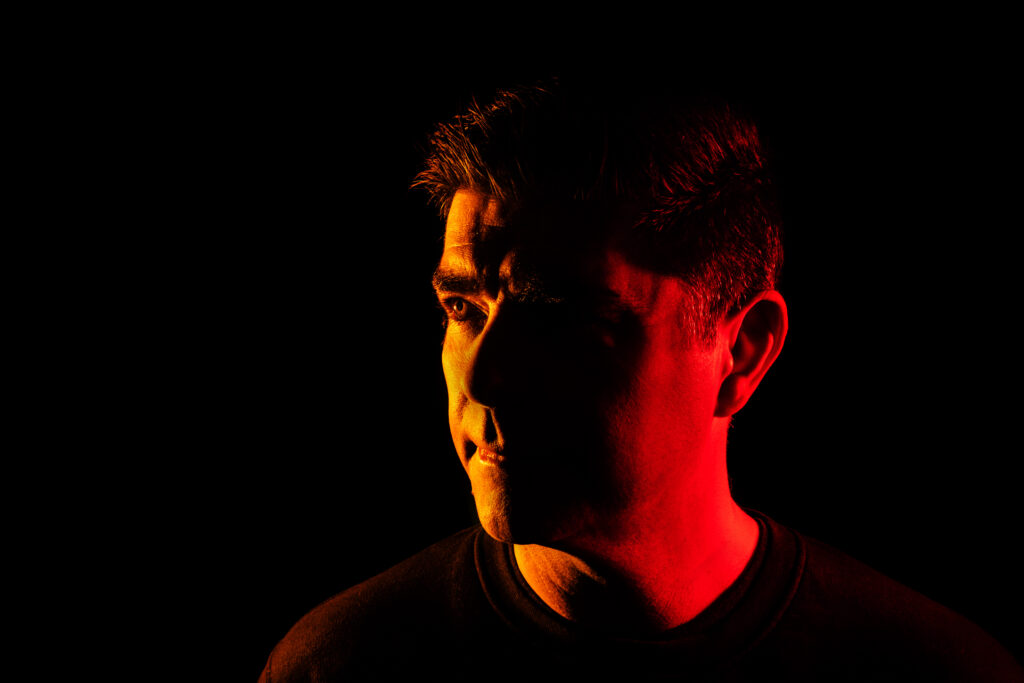 On February 4th, you will celebrate 30 years of DJing with releasing a new studio album. For this occasion you choose 'Papillon' in Southampton. Is there something that specifically binds you to that club, some remarkable memories?
Unfortunately I've had to postpone the event after breaking my collarbone mountain biking! The album will still be out on 17th February, but the event will now be 13th May at the same venue. Just need enough time for a full recovery before I can get my dancing shows back on. haha
I particularly wanted it in Southampton as that's where it really all started for me. The boat parties we promoted really put Southampton on the clubbing map. Mixmag were on most of the parties as they loved them so much and were writing about them every month for a long time! Every DJ at the time wanted to play on them, so I was constantly being badgered to book them to play. I made a huge number of friends in and around Southampton over those years, so it meant sense to do it there that's for sure. A bit like going back to my roots.
You are in the music industry for quite a while and you have probably seen many things changing. What do you find most challenging at the moment comparing to the early days, when you were starting out?
It's a huge challenge now compared to years ago. Back when I started it was all about pure talent as a DJ.
These days you have to be a social media mogul and concentrate on your reach. The digital world has made it far easier to DJ, so trying to shine through is so much harder. As a result, gig bookings are much harder too.
There are so many DJs these days compared to before, so the industry is saturated. Being around for many years is a bonus as you know the business and the industry knows your name, but old buggers like me are certainly not social media experts.
Let's talk a little bit about production. When did you start producing music and who were your early influences?
I've produced music for many years, way back when I was School. I used to have a four track recording music when you had to play everything in live from my keyboard. I didn't have any software to loop things like today and was before Akai samplers came out.
My biggest influence when I started playing and making music was Jean Michelle Jarre. I used to sit and listen to his music and learn to play all of his tracks off all of his albums. I've always played the piano, keyboards, drums and violin, so it was a natural progression to get into producing music.
I just left it a bit late to really push that side of my career. For years, I just wanted to DJ, so never really bothered about getting releases out there. It wasn't until 2012 that I really started to push my production, hence why I started my label the following year.
Having released on a multitude of labels such as Pure Progressive, Balkan Connection, Black Hole Recordings, Armada and collaborated with many notable artists throughout the years, which labels or producers you think, have pushed the musical boundaries to create unique records, could you name some?
There are so many that have really pushed the boundaries, people like Kolsch, Artbat, Giorgia Angiuli, all amazing artists who have been extremely creative without really pigeon holing their sound within typical genres.
One producer/DJ that I have the upmost respect for is Solarstone. He's mainly known as a Trance DJ, but really pushes music outside of that genre.
From progressive house to more experimental music on his Architectural Elements label. He's so supportive of my music and so many others. In term of labels that I constantly support myself as they release so much great music, there's Colroize, Outta Limits, ICONYC Music, Manual Music, UV and Monstercat Silk.
In 2013, you launched your record label 'Krafted Underground' with Darren Braddick. Have you achieved goals that you've set when creating it or have they been modified by chances and opportunities along the way?
Running the label is a bit like climbing a ladder. There have been lots of achievements that have taken the label further and have helped to hit goals that we set from the start. Some of these opportunities come along when you least expect it to. Like being invited to host a show on BBC Radio 1. That was a dream come true for us. The email came of the blue back in December 2020 and then we ended up doing another six-month residency the following year, plus a one-off show to kick off 2023.
When I first started releasing music, I really wanted to get some of the bigger artists on the label, so I spent a lot of time securing remixes from various artists including Dave Seaman, D-Formation, Doorly, Saytek plus more. That really opened up doors to getting the music played by more people and gaining more press support.
Another opportunity that came along was having our music licensed to Toolroom. We met with the Toolroom team at ADE one year via a good friend of ours, Steve Stimpson. He was doing a lot of our PR at the time and hooked us up. That ended up with so many of our releases getting played on Toolroom radio too and me being invited as a guest on Mark Knight's radio show.
We celebrated 300 releases in 2022 on Krafted Underground, which was just amazing to think back that we've had that many releases. Was so good putting that release together and being able to invite such great artists to be involved. Nick Muir, Bound to Divide, ZOYA, Betoko were among the producers on the release.
Two of the biggest changes we made were to two of the Krafted labels. Krafted Records has evolved into releasing Chill albums and artist albums which is headed up by Simon Sinfield, as well as a few organic house releases. That really gave us the opportunity on Radio 1 as the show we have been hosting is for their Wind Down session, so the sound of Krafted Records is a perfect fit.
Krafted Digital was always our tech house label, but we've moved away from that genre to concentrate on Afro House and Organic House which brought on board a new A & R, Paul Moore. He's working alongside Darren, so I'm excited to see how that turns out over the next year.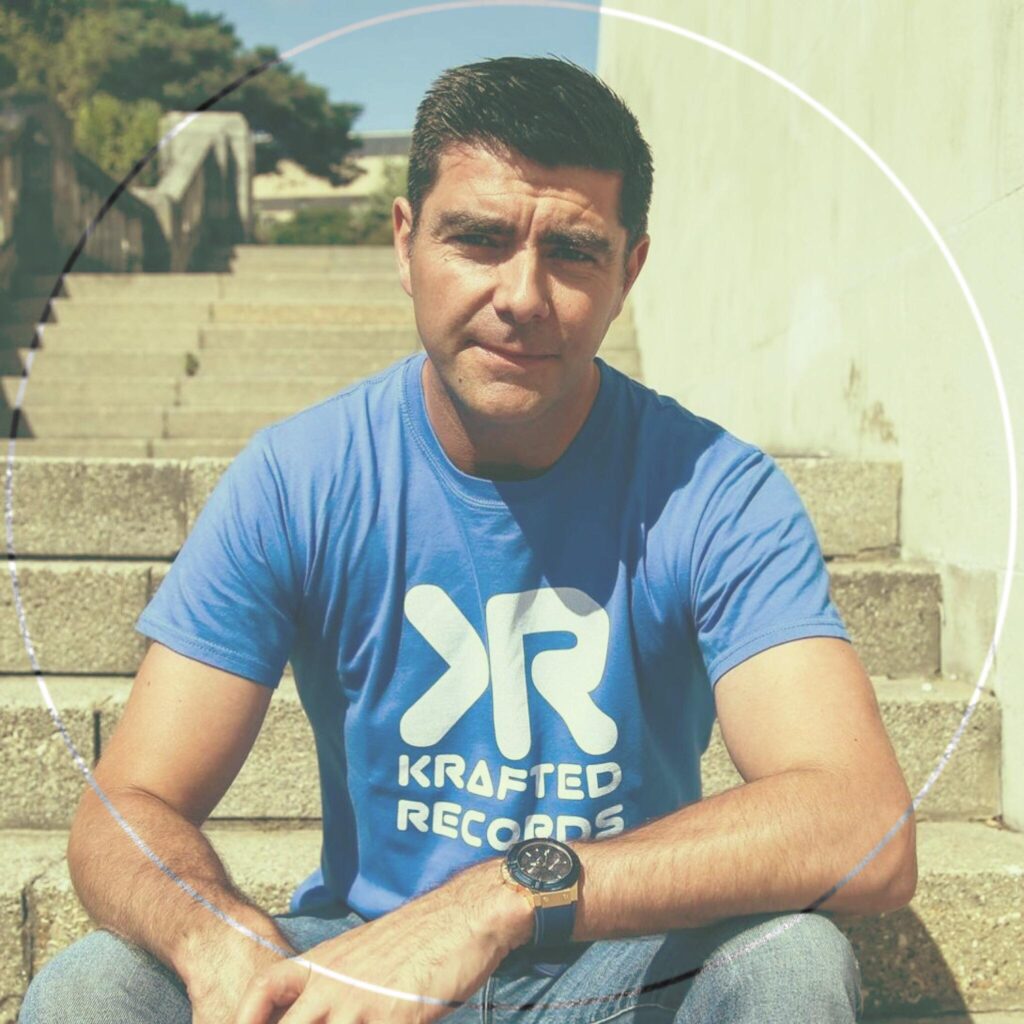 So obviously you have the difficult job of juggling your time between the label, your radio show, your DJing, music production, etc. Which of these do you find the most challenging to keep on top of?
I'd say keeping on top of the label is the most challenging these days. I ramped up my music production as I was getting so many requests from labels and artists wanting remixes, so I was spending much more time on that over the last two years. The label has become much more popular so we receive so many demos now.
Fran Martinez, our A & R for Krafted Underground does a great job going through most of these and keeps on top of our Textures albums, as well as releases for the label. I struggle to keep up with promos which is annoying as I want to hear everything, but just don't have the time. I must receive over 500 promos every week from so many labels and I hate knowing I'm probably missing out on some great music! I can understand how DJs have someone dedicated on going through promos for them.
Now, when you look back, how has it been for you going from a new artist at 20 to being a recognized name in the industry?
It's a nice feeling to be respected by your peers. I am an extremely social person, so for me it's been more about getting to know as many people as possible and see where the journey takes me. Being involved in the music industry is a great way to see parts of the World that you'd never get to see and build friendships in many Countries. I love the way people help each other in the music industry, it's not like that in many other industries and being able to enjoy what you do is a major factor.
If Paul Sawyer was known for one thing, what would you want that to be?
If my music has put a smile on someone's face, even if it's just once, that's a win for me.
Thank you once again Paul on this conversation, we really enjoyed. Stay safe and we wish you best of luck in your future projects.
Thanks for inviting me to the interview, has been great to speak to you. I hope to join you on the dancefloor sometime.