Dharmalogy is a solo music project of Dharambir Balmiki hailing from India who discovered his ardor for art & creativity at a rather tender age and decided to devote his full time towards the same. In a chaotic Indian way of life, he found peace in his humble studio and music became his preferred mode of expression. Although his productions are boundless in form and ever evolving, the core of his music remains the same as deep, hypnotic and emotive, giving him a signature style that is easily recognizable in his DJ sets as well. Having released his music on highly acclaimed underground electronic music labels such as Perspective Digital, Bonzai Progressive, Movement Recordings, Baroque Records, Viceral, Juicebox Music and Qilla Records. Dharam is seen as a rising star and one of the most talented underground dance music producers. His music has received remix treatment from the likes of the legend Nick Muir and has been supported by artists like Guy J, Hernan Cattaneo, Dale Middleton, Darin Epsilon, Solar Stone, Nick Warren, Praveen Achary and Ruben De Ronde, to name of few.
Hello Dharam. First of all, thanks for agreeing to the interview for Progresivna Suza.
Can we start by telling us a little bit about yourself and when did you decide that you want to be a DJ? What influenced that?
Sure, my name is Dharambir Balmiki and I was born and brought up in Kolkata, India and I am currently based out of Haridwar. I have been a professional DJ for around 15 years now. I was always attracted to non-mainstream music since my childhood which led me to collect Downtempo, Trance and House music cassettes and cds. During that period I also realized that most of such music was made and performed by DJs which later prompted me to take up DJing as a career. I always believed that passion and profession should not be separate.
When did you first get into making music?
I started self-training myself to use DAWs around 10 years ago. In 2013 I had my first release on Baroque Recs.
Between music production and DJ-ing, what do you prefer? And which artists do you constantly look at, for inspiration?
Hard to pick a favorite. For me both DJing and producing music are means of expressing myself hence I enjoy both equally.  I really admire Guy J as a DJ as well as a producer. He has been such an inspiration for so many DJs out there and I am no different. I also look up to John Digweed as a DJ.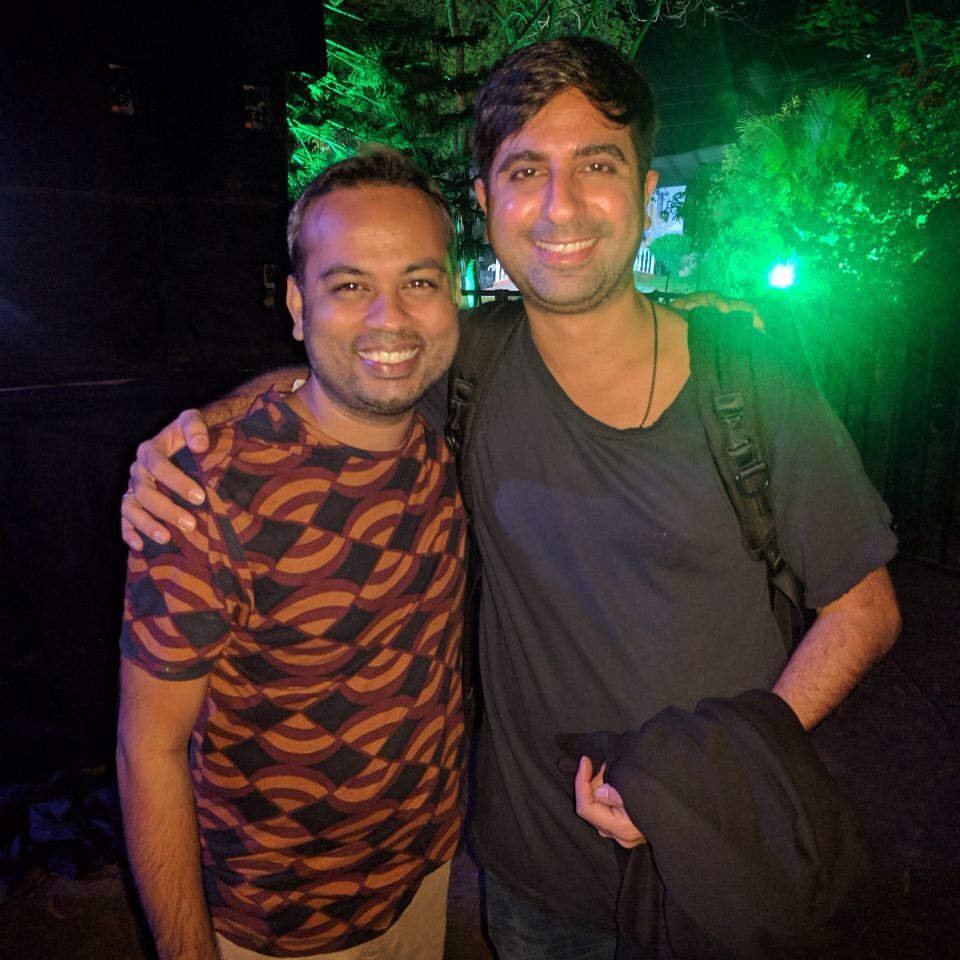 What are some of the sets that have personally impressed you over the years?
After my earlier Trance music times, I used to enjoy ''Renaissance the masters series'' by Dave Seaman and ''Northern Exposure'' mixes by Sasha and Digweed.  Guy J's guest mix for Transition 596 is another one that will always remain as one of my all-time favorite mixes. Praveen Achary's recent mix for Anjunadeep 298 is also so good.
How is the scene in India? Which Indian producers should we look for?
The scene in India was really booming to say the least prior to the Covid 19 situation and I am sure things will be back on track soon. We have had some world class festivals happening here on a yearly basis and some of the best of the artists touring throughout the year. Among the producers who are doing really well are Kohra, SHFT, Praveen Achary, Weird Sounding Dude, Greenage, 8-Bit Culprit, Pal-E  and Vridian, to name a few.
You have received support from some big artists like Nick Warren, Tony McGuinness (Above&Beyond), Guy J, Dmitry Molosh. Does that bring ''pressure''? Like knowing that whenever you get into the studio, there's a certain benchmark that you have to hit?
Well I have been really fortunate to have found support from such legends of the music industry. To me the support always brings inspiration to keep evolving and do better rather than any pressure.  The pressure only comes in the form of deadlines which again is a good thing.
When was your first professional DJ gig – how did it feel when you first got on DJ decks and playing music for a crowd?
My first gig was around 15 years ago. I was really excited and nervous at the same time.
You recently had your first performance at Club ''Fenicia'' at India, after quarantine during the current situation. How did it look to get back on stage after a long break? Can you tell us about that in short, how long did the party last, what was the atmosphere like?
It was amazing to be back on deck duties after several months and I was really excited to play all the music that I was collecting during the lockdown. The open air venue was perfect for a beautiful sundowner and it was really nice to see people coming early. Everyone was vibing from the start to the end for around 6 hours. You could just feel that people really missed going out and dancing.
Where would you love to travel to play music if you could visit anywhere in the world? Also, what has been one of your favorite places to play at so far?
One of my dream destinations to perform is Argentina. My favorite place where I have played is Goa.
What has been a huge highlight in your musical career so far?
The highlight of my career so far has been the response I got for my remix for Subandrio's track ''Lost Soul''. The track did really well and went on to get support from the likes of Tony McGuinness from Above &Beyond, Sahar Z, Kasper Koman, Nick Warren, Dmitry Molosh and Solar Stone to name a few.
What can we expect from you by the end of the year?Any projects that you can share with us?
At the moment I am working on a few original tracks including some downtempo stuff which I think will come out next year. But you never know.
Do you have any hobbies except music?
I really enjoy travelling and exploring new places. I also like cooking and an occasional game of Cricket with friends although I rarely get time for the latter.
For the end, your current top 4 tracks are…?
In no order:
Thank you once again for taking the time to chat with us.
Stay safe!