In the heart of Sri Lanka's Weligama lies a DJ and producer who goes by the name ALPHA21. His passion for music was sparked at an early age, but it was the serene beauty of nature that inspired him to create something truly unique. ALPHA21's sound is an embodiment of the natural world around him, with lush soundscapes and organic rhythms that transport listeners to another world.
ALPHA21's talent hasn't gone unnoticed. He's signed to some of the most renowned labels in the industry, including The Purr Music, Balkan Connection, and Modern Agenda. He's shared the stage with some of the biggest names in progressive house, including Armen Miran, Eli Nissan, DJ Ruby, Emi Galvan, Dmitry Molosh, Ezequiel Arias, Darin Epsilon, Blanka Barbara, Forty Cats, Alar, Aaron Suiss, Matan Capsi and many more.
But ALPHA21's success isn't just due to his undeniable talent – it's also a testament to his unwavering commitment to his craft. He spends countless hours in his studio, perfecting his sound and honing his skills. He's constantly pushing the boundaries of what's possible in music, always striving to create something that's never been heard before.
When ALPHA21 isn't in the studio or playing gigs, he can be found exploring the natural wonders of Sri Lanka. From the lush jungles to the crystal-clear waters of the Indian Ocean, he draws inspiration from the world around him. His music is a reflection of his love for nature, and he's dedicated to using his talent to spread awareness about environmental issues.
ALPHA21's journey has been one of passion, dedication, and creativity. His love for music and nature has propelled him to great heights, and there's no doubt that he'll continue to inspire listeners for years to come.
Hello Thanushka. Thank you for taking the time to speak with us.
Let's take readers closer to your beginning. Can you tell us a little bit about your musical journey and how did you first get into electronic music?
Certainly! My musical journey began when I was just 12 years old. It was a pivotal moment for me when I stumbled upon the aftermovie of the 'Nature One' festival. As I watched artists like Jerome, Ferry Corsten and ATB electrify the massive crowd with their incredible sets, I felt an overwhelming surge of inspiration. That was the moment I knew I wanted to be a DJ.
From that point on, I delved deep into the world of electronic music. I started collecting records from renowned artists like Nicky Romero, Alesso, Dirty South, Axwell, and many more. Their music became the soundtrack to my life, and I found myself constantly exploring new sounds, genres, and subgenres within the electronic music realm.
Do you remember the main reasons for the decision to become a DJ and producer? Do you think it was a track or maybe an event that you have attended?
One of the main reasons was my desire to share my own unique vibe with people. I wanted to create an experience where the music I loved and the energy I felt, could be transmitted to others, allowing them to escape reality and immerse themselves in the power of sound.
Additionally, the process of creating music itself fascinated me. The ability to craft melodies, layer intricate beats, and manipulate sounds to evoke emotions was incredibly appealing. I yearned to express my creativity through music and leave a lasting impact on those who listened.
In addition, certain tracks played a significant role in inspiring me to become a DJ and producer. For instance, "Sky Is The Limit" by DJ Antoine vs. Mad Mark, "Like Home" by Nicky Romero & NERVO, "If I Lose Myself" (Alesso Remix) by OneRepublic, and "City Of Dreams" by Dirty South and Alesso featuring Ruben Haze were among the tracks that resonated deeply with me. These songs showcased the power of music to evoke emotions, create unforgettable moments, and connect people on a universal level.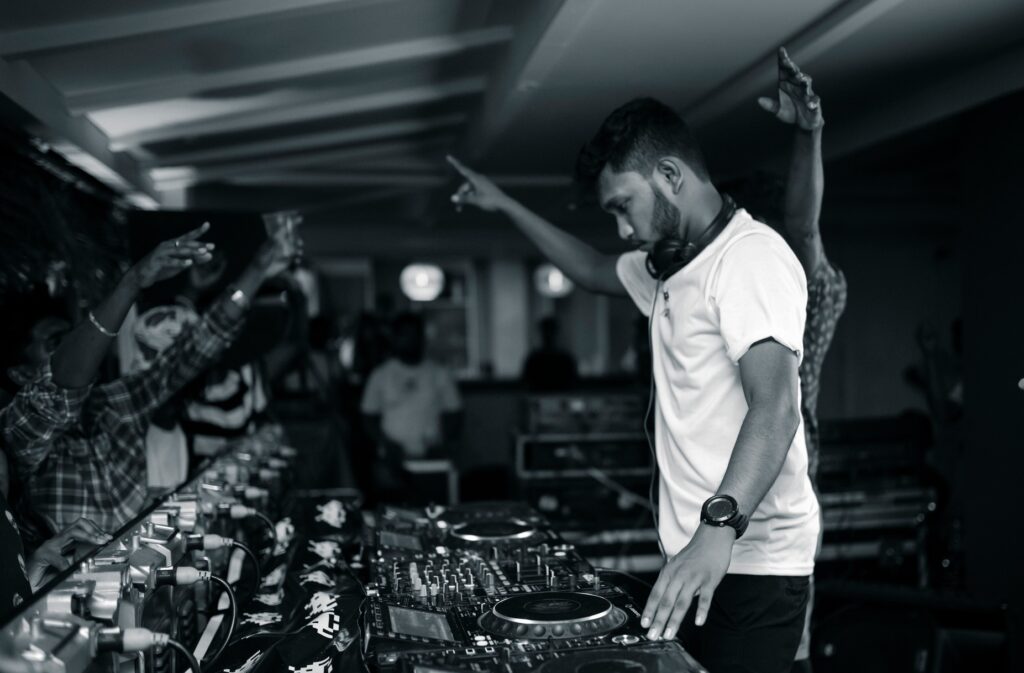 Coming from Weligama, a town on the south coast of Sri Lanka, what can you tell us about the electronic music scene there? How often do you get to play in your home country?
The electronic music scene in Weligama, a town located on the south coast of Sri Lanka, has been steadily growing and evolving over the years. While it may not be as prominent as in some other major cities, there is a vibrant underground music culture that thrives in the coastal areas, including Mirissa, Unawatuna, Hikkaduwa, and Weligama itself.
These south coastal cities have become hotspots for underground music parties, attracting both local enthusiasts and international visitors. The natural beauty of the beaches, combined with the energetic beats of electronic music, creates a unique and captivating atmosphere for partygoers.
In Weligama, specifically, there are a few notable venues that have played a significant role in shaping the local electronic music scene. The Surfer Weligama, for instance, has been a pivotal place where the foundations were laid for my DJ journey. It provided a platform for emerging DJs and artists to showcase their talent and connect with like-minded individuals. Another popular venue is Salt Mirissa, which has become a destination for electronic music enthusiasts, hosting regular events that feature both local and international DJs.
I have been fortunate to receive regular opportunities to perform in Sri Lanka, including weekly gigs. These performances have allowed me to connect with the local audience, share my passion for electronic music, and contribute to the growing scene in my home country.
When was your first professional DJ gig – how did it feel when you first got on DJ decks and playing music for a crowd?
My first professional DJ gig took place on April 9, 2016, as ALPHA21 at The Surfer Weligama. It was an incredible experience for me, especially considering I shared the stage with renowned artists like Dr Draw from Toronto and DJ Collin P from the UK. Alongside me was my cousin, DE LC, which made the moment even more special.
As I stepped behind the DJ decks, a rush of emotions washed over me. Excitement, nerves, and anticipation filled the air. I couldn't help but feel a surge of adrenaline as I prepared to play music for a live audience.
What struck me most was the transformation of the venue. Initially, there were only a few people at the bar, but as my set progressed and the beats filled the air, the crowd began to gravitate towards the dance floor. Seeing everyone immersed in the music, moving to the rhythm, and experiencing pure joy was an indescribable feeling. It was at that point I realized the immense power music holds to unite people and create unforgettable moments.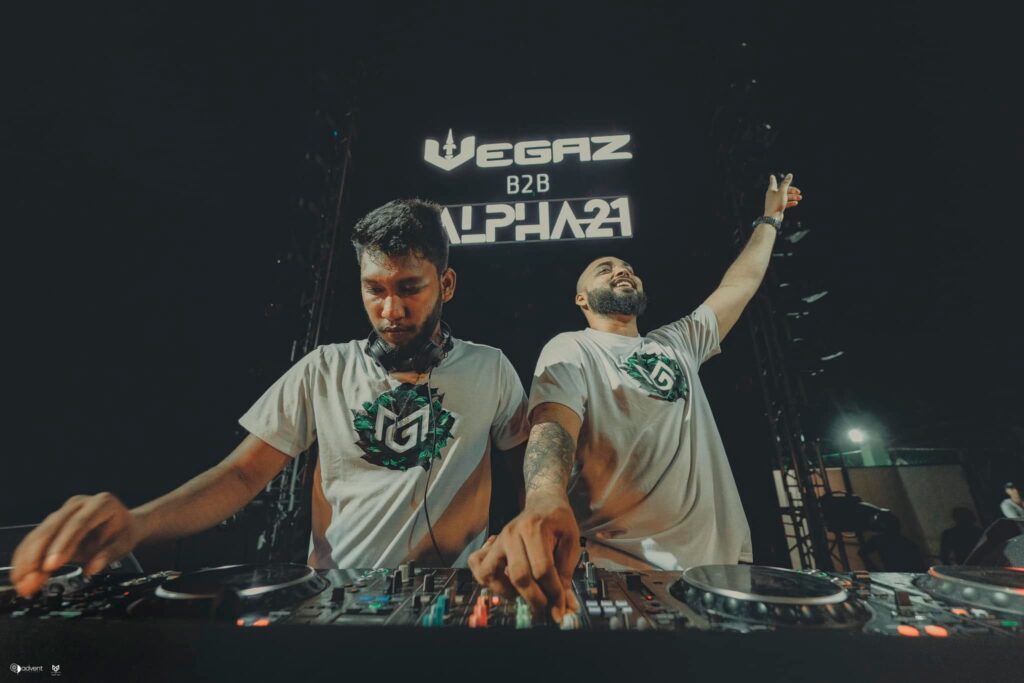 You signed to some of the most renowned labels in the industry, including The Purr Music, Balkan Connection, Massive Harmony Records and Modern Agenda. Where do you find inspiration for new tracks?
Finding inspiration for new tracks is a multifaceted process for me, and I draw inspiration from a variety of sources. It's a journey that encompasses both external influences and internal creativity.
One of the most significant sources of inspiration is the world around me. Nature, with its breathtaking landscapes and captivating elements, often sparks my imagination. The serene beauty of a sunset, the rhythmic crash of waves against the shore, or the rustling of leaves in a forest can all evoke emotions and inspire melodies in my mind. I find solace and inspiration in these moments of connection with the natural world.
Ultimately, inspiration can be found everywhere, and it's a constant and evolving process. Whether it's in the beauty of nature, the stories of people, or the vast realm of art, I remain open to the world around me, always seeking new sources of inspiration to infuse into my music.
How difficult was learning to produce for you in the beginning?
Learning to produce music in the beginning was undoubtedly challenging for me. Like many aspiring producers, I embarked on this journey armed with determination and a thirst for knowledge. However, I quickly realized that navigating a Digital Audio Workstation (DAW) and understanding the intricacies of music production required dedicated effort and perseverance.
Initially, I turned to online resources, particularly YouTube videos, to learn the fundamentals of music production. I spent countless hours watching tutorials, studying techniques, and trying to grasp the concepts behind various production tools and processes. It was an overwhelming and sometimes frustrating experience, as I encountered unfamiliar jargon, complex interfaces, and seemingly endless possibilities within the DAW.
However, I refused to give up. I made it a habit to touch the DAW every day, pushing myself to explore its features and experiment with different sounds. Slowly but steadily, my understanding began to deepen. Concepts that once seemed insurmountable started to make sense, and I gained a level of comfort within the DAW.
In addition to music, do you have a hobby or something you love to do in your free time when you take a break from producing?
In addition to music, I have a couple of hobbies that I thoroughly enjoy and find rejuvenating when I take a break from producing. One of these hobbies is meeting new people and engaging in meaningful conversations. I find great pleasure in connecting with individuals from different backgrounds, learning about their experiences, and gaining fresh perspectives. It's a wonderful way to expand my horizons, foster new connections, and gain inspiration from the diverse stories and journeys of others.
Another hobby I cherish is traveling to the mountains. There's something truly magical about immersing myself in the serene beauty of nature, surrounded by majestic peaks, lush greenery, and crisp, fresh air.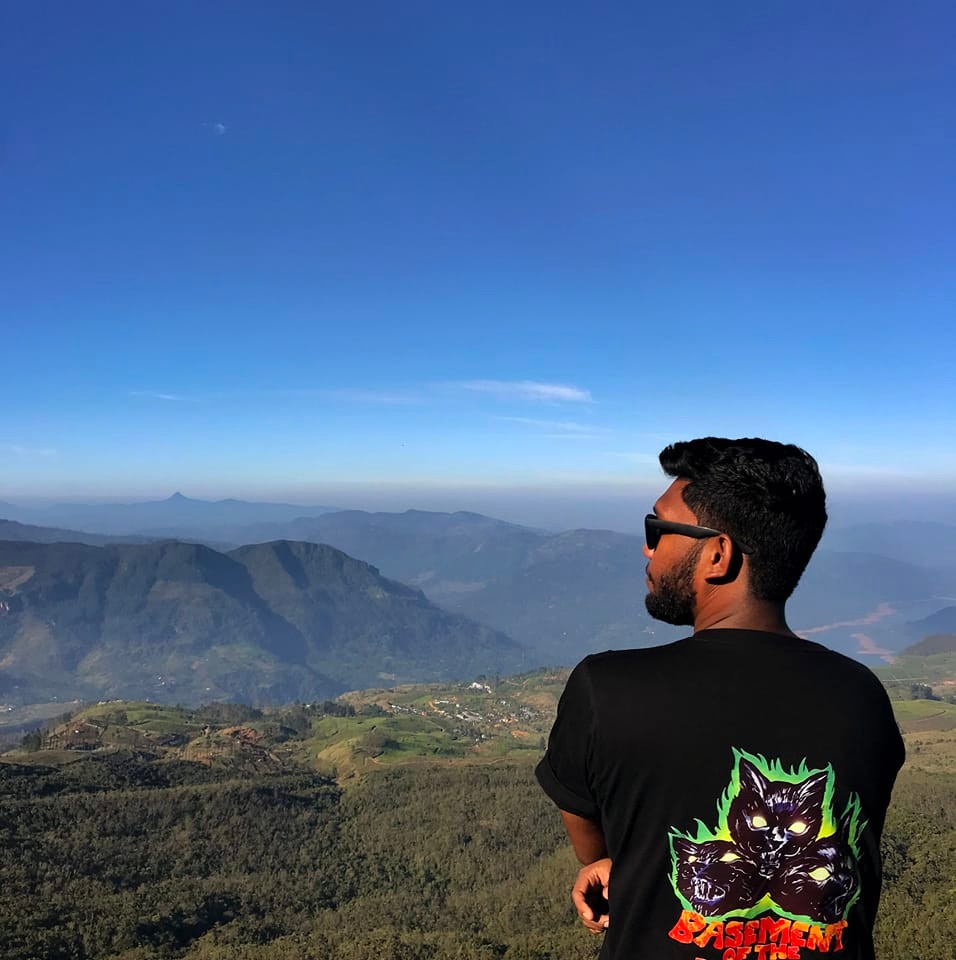 Can you tell us what we can expect from you by the end of the year, any new projects you work on that you can share with us?
By the end of the year, you can expect a plethora of exciting things from ALPHA21!
New Music, gigs there's lot of things to be announced, and specially I want to thank Marina and Team Progresivna Suza for having me on board for this interview!
Much love!