Bruno Federico Andrada (born February 02, 1996.) is an Argentine DJ and producer from S.J. Metan, Salta, known mainly for his tracks loaded with deep melodies.
At the beginning of his career (between 2017. and 2018.) he produced mainly electronic tracks such as ''Universal Chord Progression" & "A long journey", the latter released on the Soundteller Records label, obtaining good production reviews and advancing one step ahead.
There are several productions from the moment of the beginning of his career as a producer of electronic music, as well as a DJ, in which some titles such as "The social club" (Mystic Carrousel Records), ''Beginning in you'' (Soundteller) (ADE sampler). Going through Argentine national labels: Nube Music, Fluglab, Dreamers and with a good amount of remixes on different labels such as Massive Harmony, Clinique, 3XA Music, among others.
In 2019. Bruno released a new EP, which would lead him to become better known within the national electronic scene, through the Dreamers label (by Fernando Ferreyra) with an EP called "Around us " in which it is found in a fours format tracks: ''A few days'', ''Leyends'', ''Mino'' & ''Kingdom of Heaven''.
In mid-2019. Bruno Andrada produced one of his hits, until now for which he would be internationally recognized, the remixed track in an unofficial version: Still Corners ''The trip'' (Bruno Andrada Unofficial Remix) generating the support of DJs on tracks like Hernan Cattaneo (Resident 411, live show in Mendoza, Woodstock, Egypt), Fernando Ferreyra, Kamilo Sanclemente, and others.
The last not yet released support tube by Hernan Cattaneo on Resident 444 with the remixed track Reflekt ''Need to feel loved'' (Bruno Andrada Bootleg).
As a DJ, Bruno playing in many places including: Pollock, Raneb, Cycles Mamba Negra (in Santiago del Estero) and soon in Terranova Tucuman.
Since 2019, Bruno Andrada as a producer also participates in the composition of music for movies and television series (Netflix). It also presents a monthly radio program and a podcast "Phoenix" which premieres on Fridays at 7:00 p.m. (Argentine time) through select sound radio and then publishing on its mixcloud page.
Hello Bruno, thank you so much for talking with us for Progresivna Suza.
When did your relationship with electronic music begin?
My relationship with electronic music started when I had 10 years old.  I discovered this gender, listening Benny Benassy – Bob Sinclair – David Guetta, his first tracks, and then all about that was evoluting in the time. Remember I bought a Speakers setup and played music high at home.
How did you make those first tentative steps to working in the music production? What type of setbacks did you experience and how did you overcome them?
My first music production step was when I had 14 or 15 years old (about 10 years ago), when I discover Fruity Loops Studio, since that moment I couldn't separate from it. It was easy because I studied piano when I was 5 years old, was difficult part manage the theory. I had to put on the fl studio theory practice, discover and study about mixing techniques .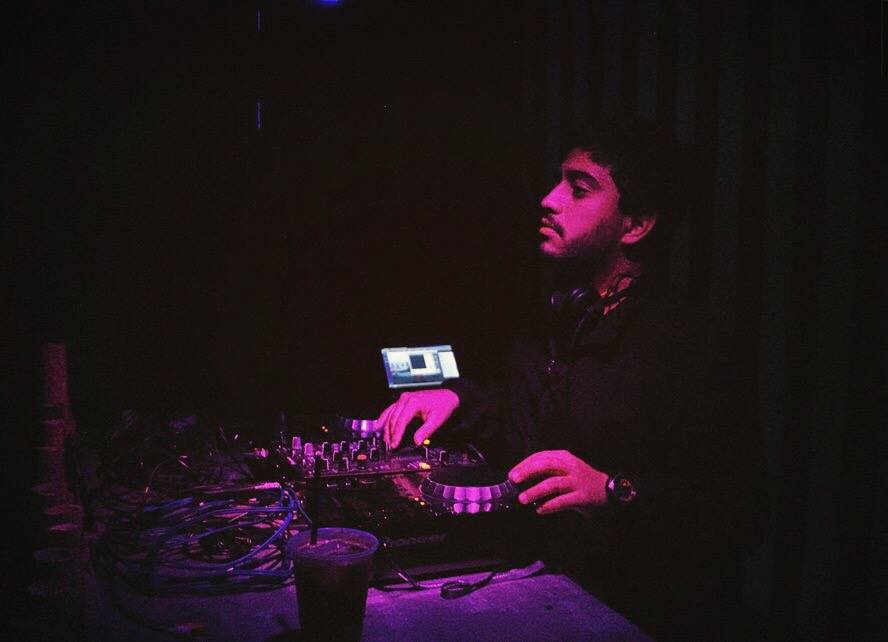 Although, you're still early in your career, you become loved for your classic take on the progressive genre. How would you describe the sound you play with your own words?
When I has been doing a music set, I mix various gender or sub gender I think. I started with Deep House, now called Organic House, after Deep Tech, and Melodic House too. Finally, the "progressive" that sounds special for me, but my style refer at first.
In 2019. you released a fantastic EP for the ''Dreamers'' label which, we would say, went quite well. Tell us a bit about how these four tracks came together and how the connection with this label came about? How satisfied are you with the comments and reactions?
My Dreamers EP was the best thing that happen to me, I had the posibbilty to met Fernando Ferreyra and  we are good friends. This EP have 4 tracks. People today can listen my other tracks. Rodrigo Baroni, Fernando Ferreyra friend's, told me about the label and to sign in it, so I did the first Track called "A Few Days" and sended the label manager, recived his answer, positive , after that I started to write another two tracks : Leyends & Mino, and a few months later a new Track called ''Kingdom Of Heaven'', inspired by my dog "TEO" . The coments about the EP,  exceded my expectation. DJ's around the world gave me a support and that was nice.  All that was more and less two years ago. Now, in the future, I will comin to important label but they have to wait.
You've done great remix for the track Reflekt ''Need to feel loved'', and also for Stil Corners ''The Trip'', which provoked a great reactions from the audience and also you've got support from maestro Hernan Cattaneo and many others. How much has that affected to you career? Do you enjoy the remix process in a way that is different to working your own productions?
My last remixes (Still Corners – The trip. & Need To feel Loved) are  "Hit" for me, because the people know Bruno Andrada.  This year was  "The remixes year" Bootleg for example. I have any other remixes but I decide to work on my original mix. Hernan Cattaneo has gave me a  support at International level and I'm really grateful. Not only with him. With Fernando Ferreyra too, my good friend, Kamilo Sanclemente, and all djs who plays the track : "Reflect – Need to Feel Loved" isn't out yet, I will try to give a Free Download, to the end this year. Is easy to make an original track, write your ideas and put your imprint.
Who would you like to work with on an EP and who are the artists you are following these days?
I'm working on Fernando Ferreyra tracks. I have more artists what I admire too, but Eelke Kleijn, is number one for me.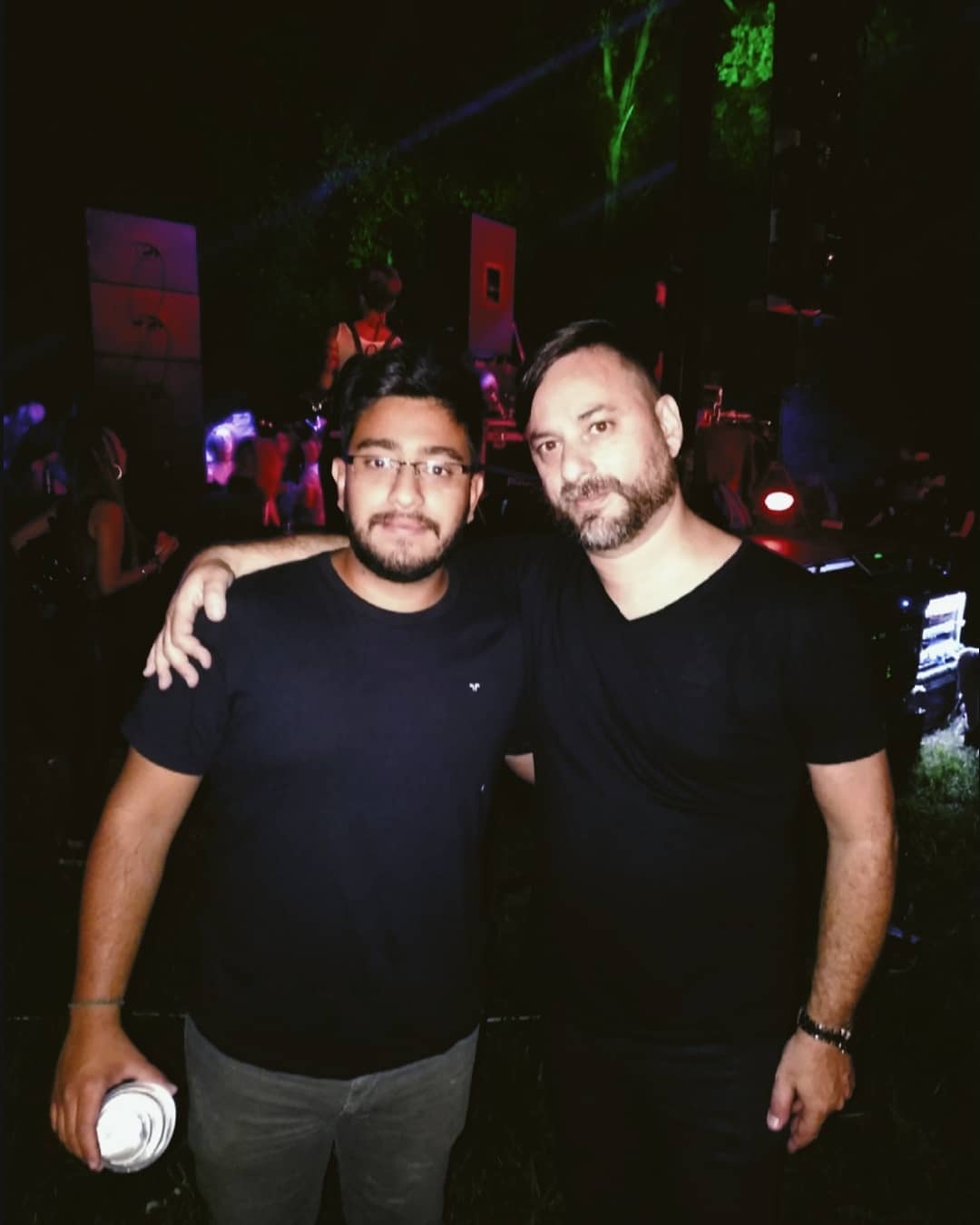 Do you think production is as important, if not more important, than being able to DJ? Or are both as vital as each other in today's scene?
I think the music production and DJing, go hand to hand, in this moment, if you are producer, you can have more visibility.
Is it true that you have done compositions for movies and series that are shown on Netflix? Can you tell us something about that and name few movies, series you worked for?
About The Netflix's music, was made for a Serie, but my contact and me, are waiting to approve the project.
Are you still working on a music production course? What was the response when you started it and what do you offer during the course, how long does it last?
I have a music course but this year cause of the pandemic I can't work. Part of the year I live in Tucuman (Arg)  but I'm from Salta, other province. Now I'm in Salta with my family. Last year was amazing, for the first time I had about 20 student, really nice. Isn't only for  electronic music, is all about music you want produce and how to manipulated the Daw (Digital audio workstation).
Other than listening to the many genres of electronic music that your work demands, what other forms of music do you listen to, and do those other forms influence whatever project you're working on?
I listen all music types, like Kevin Johansen (from Argentina), Rock indie, I like Camilo Septime and all music what you can listen on the radio. I really enjoy, music from movies (Like Interestellar) and Series (Netflix and others).
What projects or plans are you currently working on that we should be getting excited about for the future?
Has been a long time, I don't sing, because I was searching more quality for my tracks. Now this tracks  are finalized. This week an important label will give me the OK, for the next winter 😉 , I'm waiting the contract.  I have much tracks that I want it goes out! Maybe next year.
For the end, your current top 4 tracks are…?
Mine:
Top 4 from Other DJs:
Thank you for your time for this conversation.